Gold chains seem to never go out of fashion. From historic times, roman emperors have used gold chains, and up to this day, it remains an essential piece of jewelry for both men and women.
Gold chain comes in a variety of lengths and purity, so we understand if you find it challenging to choose one. Whether you plan to use it as a simple neckpiece or to hold a pendant of your choice, here are some important things you need to consider before buying a gold chain: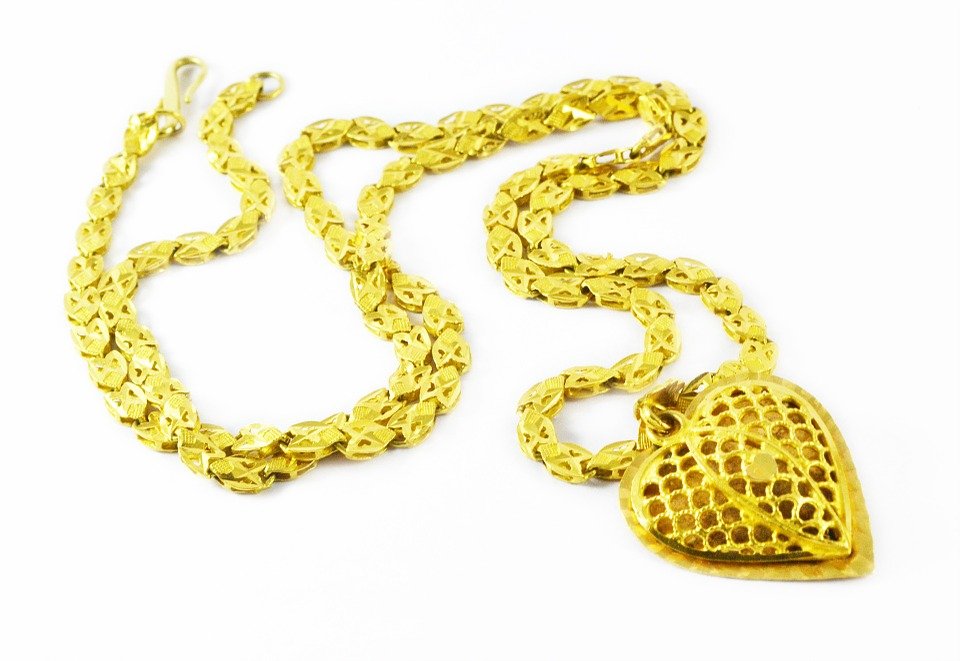 source
Purity of the gold
This is one of the most important factors you must consider when you're in the hunt for gold chains, or any other piece of gold jewelry. Gold in its natural form is quite soft and malleable, and can be bent and easily dented when a small amount of force is applied to it, so it's crucial to know the strength of the gold chain you will be purchasing.
Purity of gold is measured based on karats. For example, 24-carat gold is 100% gold, and 14 carat gold is 58.5% pure gold, and 10 parts alloy. In short, the higher the carat, the move valuable (and expensive) a gold is.
When deciding what karat your gold chain should be, it is important to keep in mind that a higher karat does not necessarily mean better. A gold with higher purity is typically softer and is easier to wear out compared to lower carat gold that contains other metals such as alloy. This is because the addition of alloy into gold can make the gold more durable and ideal for everyday wear.
Depending on your desired usage for the gold chains, it may be better to go for lower karat gold that is more resistant to wear and tear. But if you need a gold chain that you will keep on your drawer and only use on special occasions, then a higher karat gold may be the better choice for you. In addition, if you have an allergy to nickel, we suggest picking a higher karat gold that contains little to no nickel.
Another cheaper alternative to gold chains is gold plated jewelry. Although it is a more practical buy for people on a budget, gold plated chains will easily wear away if it's not well taken care of.
Chain thickness
Thickness of the chain should be considered not only for aesthetic purposes but also for practical reasons. There are gold chains that are produced thick and there are those that are designed to be thin for a minimalist look. If you are buying a gold chain to hold a pendant, make sure that the chain is reasonably thick and can hold the weight of the pendant. Chains that are too thin have a high risk of getting tangled and twisted, but they are ideal for holding lightweight charms. On the other hand, thicker chains are very durable and can hold a decent size pendant. If you are concerned about maintaining an aesthetically pleasing look while still wearing a durable gold chain, choose a chain that has a 1.2mm to 3mm thickness.
Length of the chain
The length of a gold chain necklace matters. Luckily, there are lots of options for the length of gold chains, so you'll definitely find one that fits your style.
You can choose gold chain necklace that is 14 inches in length and will wear tightly around the neck, or a longer 18-inches piece that reaches the collarbone. There are also gold chain necklaces that are 28 to 36 inches long, and are best worn with high necklines. Your choice of length boils down to your wardrobe choices as well as your body type.
If you need assistance from an expert in selecting a gold chain that will be best suited to you, it can be helpful to reach out to your favorite jewellery store like Fraser Ross who can help give you all the advice you need when it comes to buying a gold chain.