In places like the kitchen, we can't choose things just from an aesthetic point of view, because both durability and quality are important. That is why in the kitchen we find a wide selection of materials, some more classic, and others much newer. This gives us a wide range of choices between furniture materials and other areas. Whether you are a beginner in cooking or an outstanding chef, most chefs can agree on the joy of opening an unexpectedly valuable gift for the kitchen. It is a type of gift that facilitates meal preparation, improves the taste of food, and makes time spent in the kitchen more enjoyable. Kitchen gadgets and one of those items that will make all this.
A while ago, we published a piece about high-tech appliances that you should never buy for your kitchen. It was full of useless rubbish which, after one or two uses, would end up overcrowding the rubbish bin. And, while it was funny, it was also kind of like shooting a fish into a barrel. So we decided to go back to the well and come up with kitchen appliances that are actually worth checking out. Kitchen utensils are always a great and useful investment because, everyone need them! Even for those who do not enjoy cooking, it is still better to spend time in stylish kitchens and it is always easier if you have the tools to make the process as enjoyable and enjoyable as possible.
Engineers and creative designers are cool. they are impressive and innovative and they inspire always with their creations. So many innovative gadgets has come out and really makes our life easier. When it comes about the kitchen gadgets i belive that these below will impress you. There are 10 absolutely coolest gadgtest we have ever seen. Take a look below and see the no limit creativity of the people. We have this collection of kitchen gadgets with great inspiration that you may need, whether you are looking to complete your own collection, decorate a newly renovated kitchen or find a gift for a careful and talented chef. There is something here for everyone.
Who says cooking has to be a tedious and serious chore? There are many interesting, creative and practical kitchen gadgets that can make your day fun even though you may spend many hours wearing an apron. The following original kitchen items will definitely cheer you up, and maybe even make your work in the kitchen simpler!
The 'blood splash' chopping board and ladle stand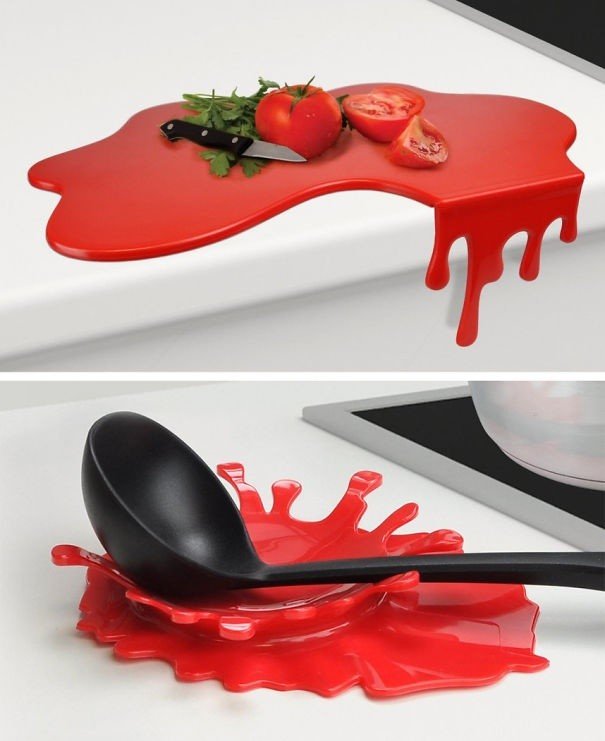 source
The 'Mr. Tea' infuser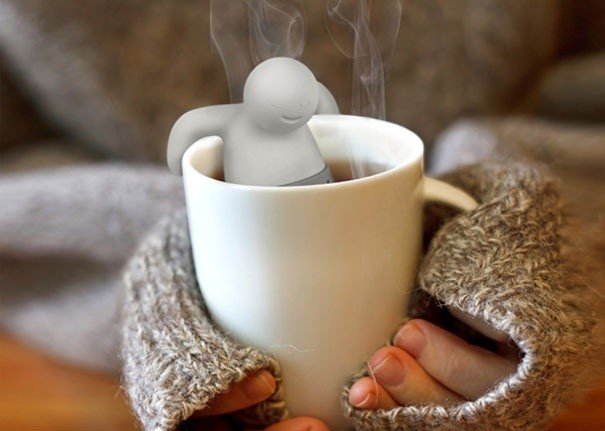 source
The 'Nessie' soup ladle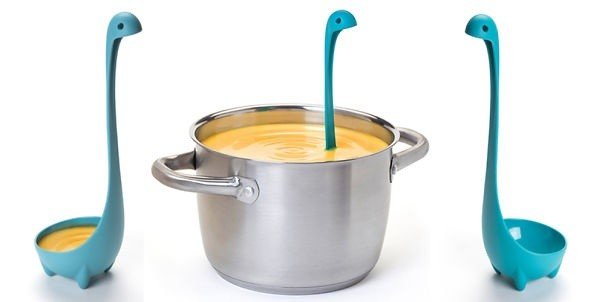 source
The ferry silicone steaming lid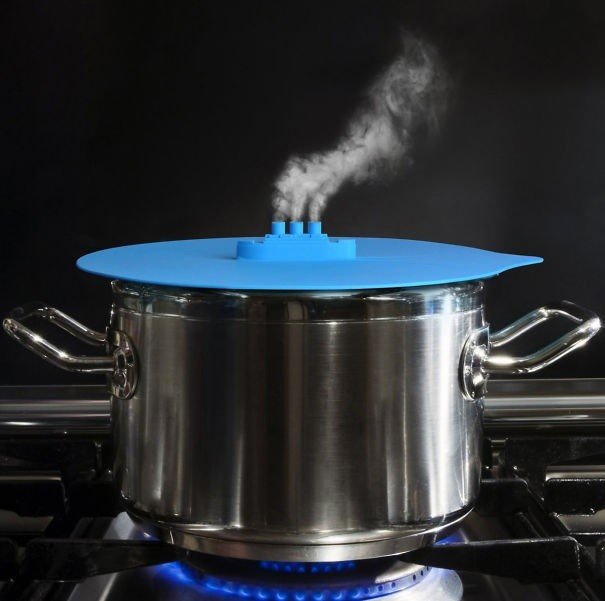 source
The Spartan knife holder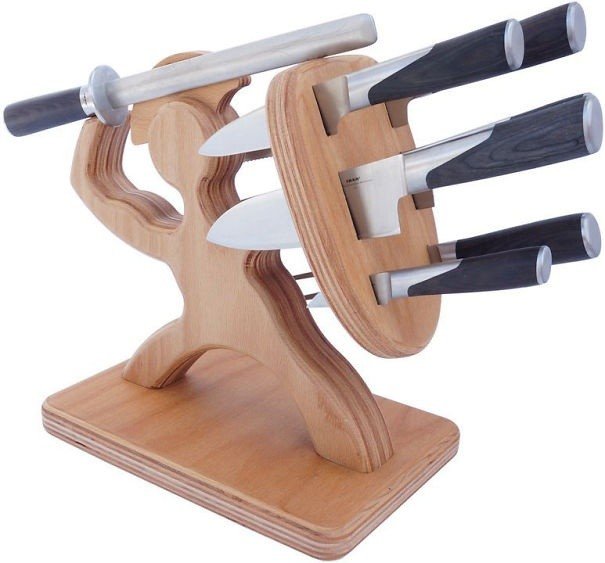 source
The 'Sharky' tea infuser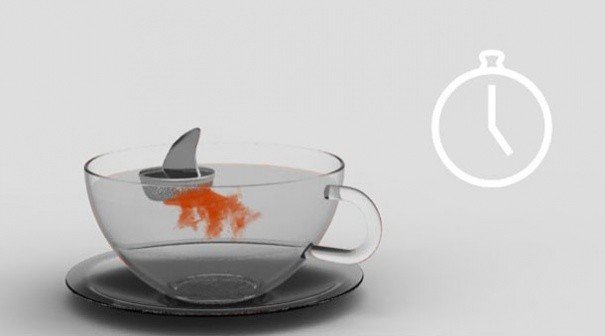 source
The 'Deep-Tea Diver' infuser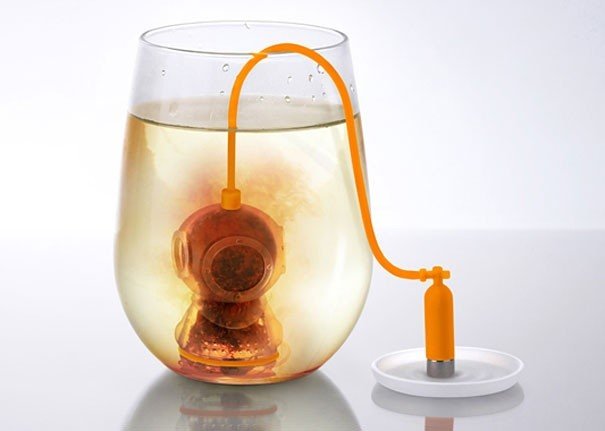 source
The mitten ice tongs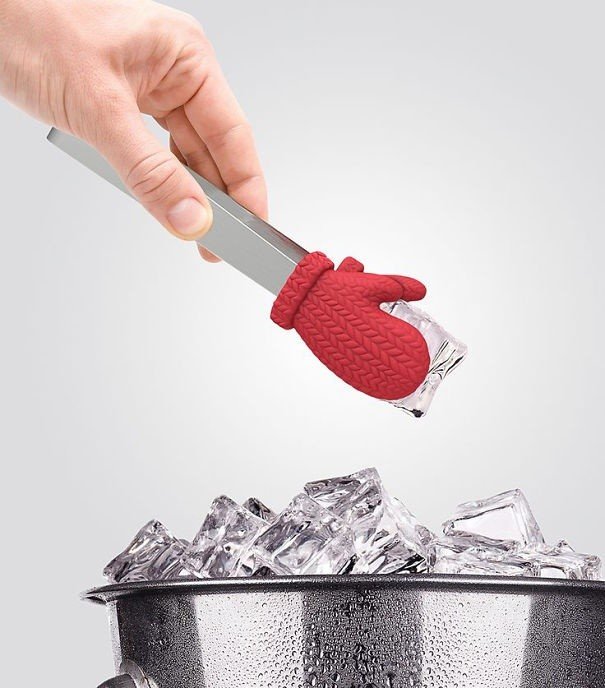 source
The cannon-shaped popcorn maker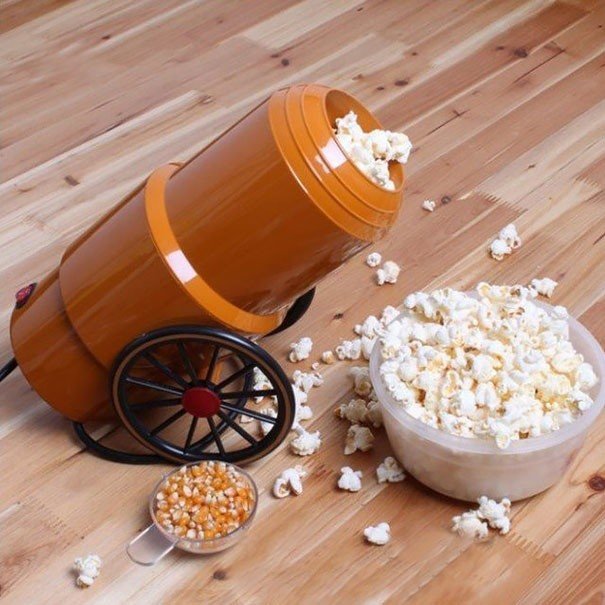 source