Making Christmas decorations is one of the most beautiful pre-holiday activities for many, and of course children enjoy it the most. For this purpose, we have prepared a lot of ideas with which you will turn the decorations from our daily offer into beautiful easy DIY paper Christmas ornaments. And all that with a little effort! Christmas is a magical time, full of tradition and with its colors and its magic are able to give life to the dream atmosphere. However, creating Christmas decorations starts months before with ideas and imagination to be put into action. For instance, with Christmas tree, fireplace decorations, luminous decorations or Christmas wreaths, every corner of the house will become enchanting and trilling.
Likewise, Christmas decorations can be made of cardboard, paper, textiles, materials from nature… It is up to you to choose which one you like the most and which one will fit into yout home decor. The winter holidays are an ideal time to create a magical atmosphere in the home. Whether it is a living room, hallway or bedroom, handmade decorations will surely contribute to the Christmas spirit. We bring you 18 ideas that will inspire you to try your hand at making decorations.
DIY Paper Christmas Decorations
Instead of the usual Christmas tree, we suggest you consider making an improvised version of the evergreen tree. It can be just a creative addition to a real Christmas tree or a nice move away from a traditional pine tree. Moreover, if you have a lack of space in the apartment, this kind of wall-mounted version will prove to be a complete hit. Anyway, the holidays are getting closer, it's time to decorate the house. Make children's holiday preparations more interesting! Here are some creative and simple ideas that you can try with your children, and you will need material that you can mostly find in your home. Therefore, scissors in hand and to work!
In conclusion, World Inside Pictures today choose 18 wonderful DIY Christmas Decorations ideas from Paper and cardboard. Above all, paper and cardboard are the simplest craft materials ever. To sum up, you can handle them very easily, they are cheap and various in colors and textures. Check out these easy DIY Christmas decorations ideas bellow!
black and white Christmas ornaments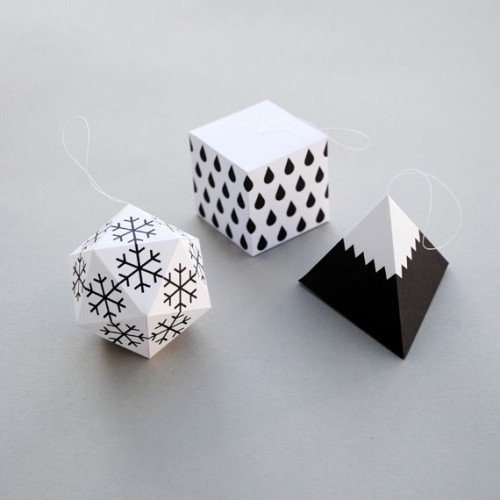 (via minieco)
handmade window garland For Christmas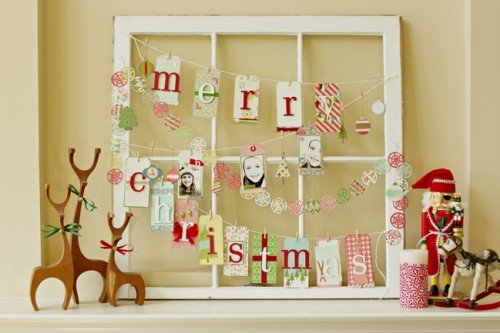 (via shimelle)
Layered ornaments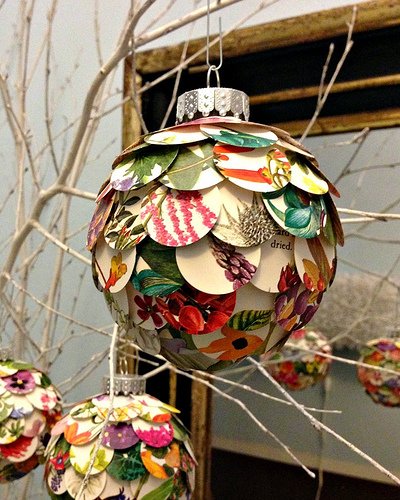 (via allthingspaper)
Paper garland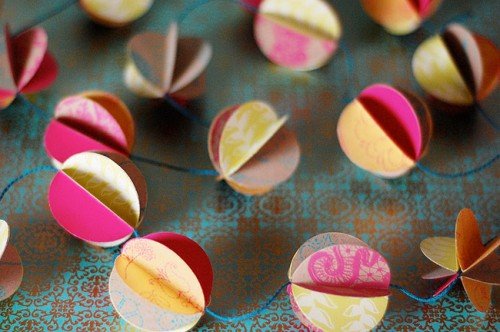 (via hamblyscreenprints)
Origami wreath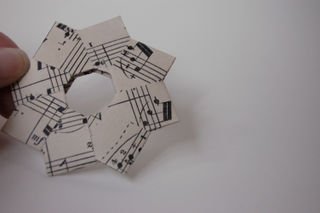 (via domesticali)
eco paper wreath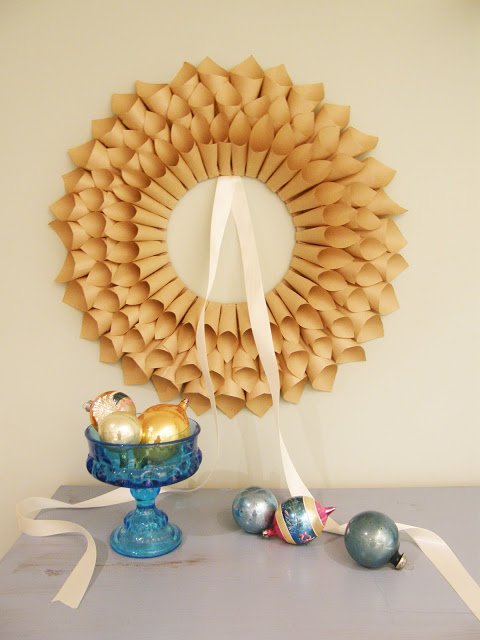 (via puregreendesign)
simple paper ornament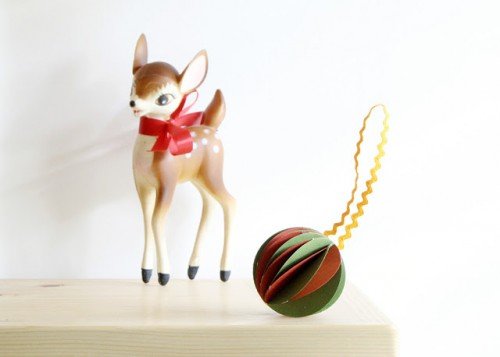 (via pleasenotepaper)
Origami Christmas wreath
(via goorigami)
Scrapbook paper balls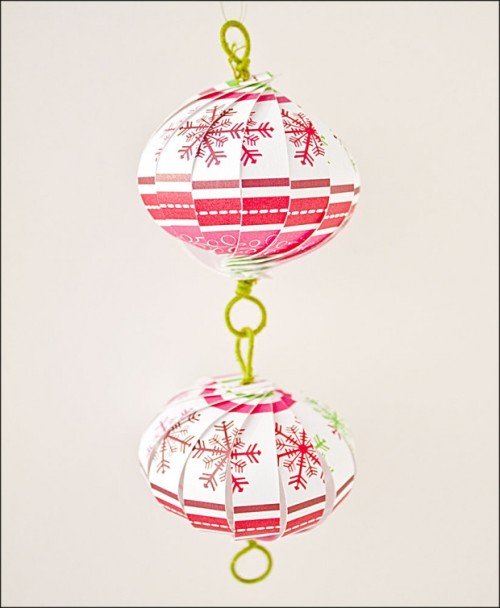 (via thecraftysisters)
Mini present garland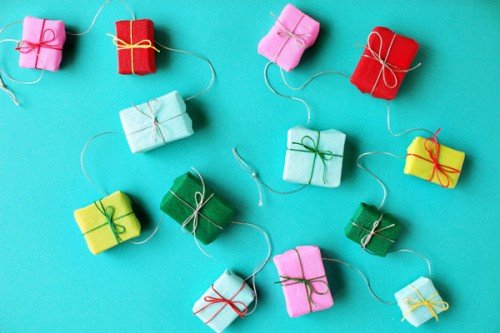 (via ohhappyday)
Woven paper balls garland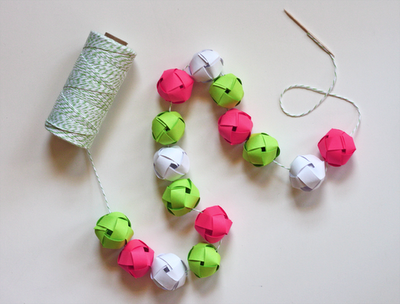 (via howaboutorange)
Vintage dictionary tree flowers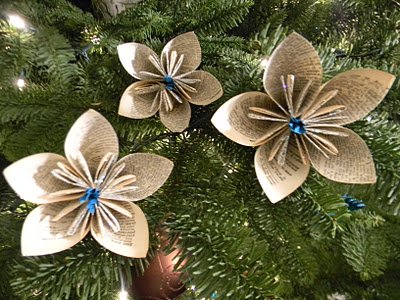 via fromdahliastodoxies)
Reindeer tree decorations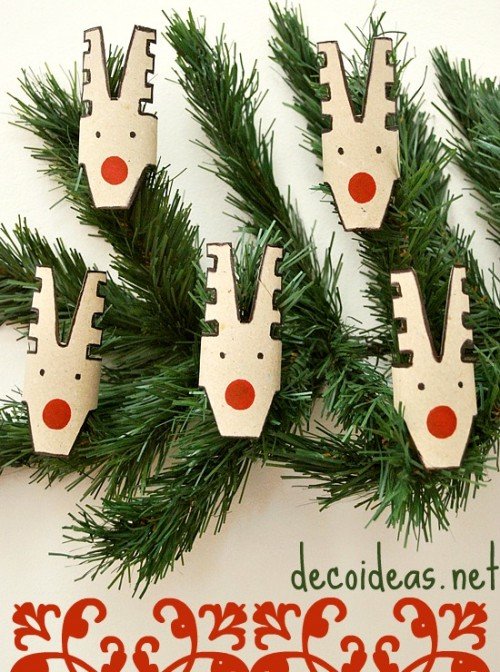 (via decoideas)
Paper ball Christmas ornament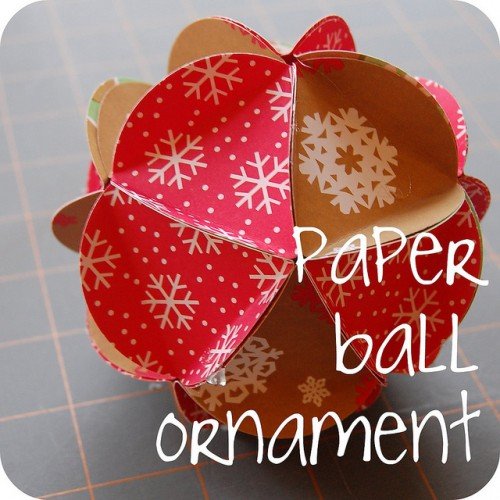 (via makermama)
Colorful paper Christmas wreath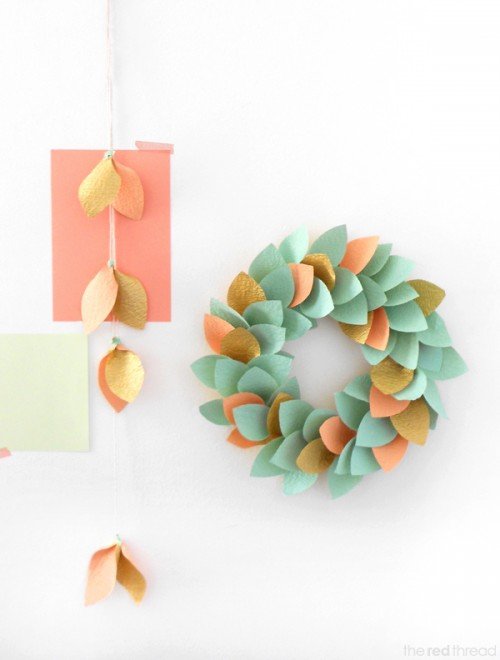 (via theredthreadblog)
Handmade paper baubles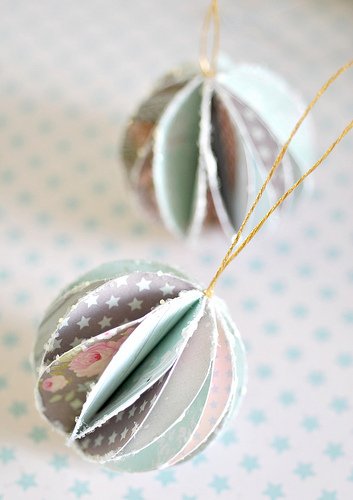 (via toriejayne)
3D paper ball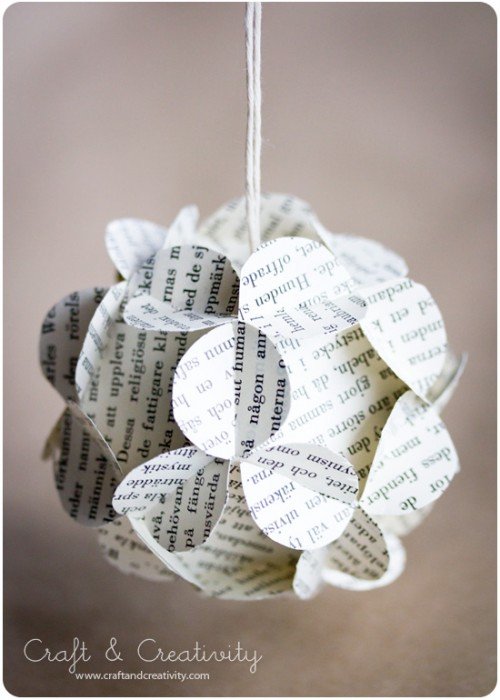 (via craftandcreativity)
Embroidered paper stars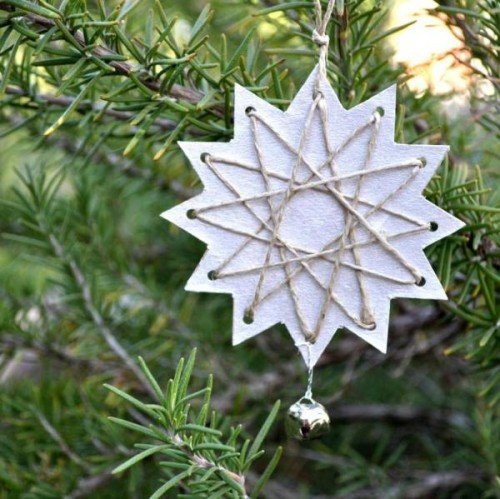 (via poindextr)