You've been planning for months and are now counting down the days until your wedding. It's getting close to the big day! Isn't it now just a matter of showing up? No, not so fast!  Nervousness the week before is to be expected, and we don't blame you. However, we recommend that you focus all of your energy on completing these six tasks a week or a month before your wedding, as this will offer you peace of mind and lay a solid foundation for the big day.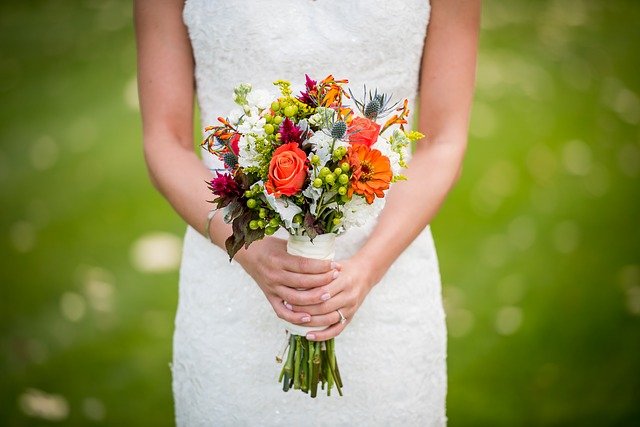 1. Get your beauty sleep
While it may seem self-evident, you want to look your best on your wedding day. So, at the very least, have your bachelorette party a week before your wedding (a month or two in advance is advised just to be safe; those hangovers can be brutal!). That also means limiting the amount of alcohol and pleasure at your rehearsal dinner. Trust me, you'll want to go out and party with all of your friends and family the night before your wedding, but resist the impulse and try to be in bed by 11 p.m.
2. Watch a feel-good movie
Plop yourself down in front of some amusing YouTube videos or browse Netflix for your favorite rom-com in the spirit of putting yourself in a cheerful and enlightened mindset.
Alternatively, invite your closest friends over for a girlie night in. Choose several wedding movies from this list to introduce your bridesmaids as you root for your favorite couples and celebrate the highs and lows of wedding planning with Julia Roberts, Jennifer Lopez, and Amanda Seyfried, among others.
Cozy up with a soft throw blanket and sweatpants for the entire feel-good experience. These classics will not only entertain you, but they will also brighten your not-so-sunny days as soon as the opening credits begin to roll. When the movie is over, read a book about happiness or watch a nice TV show to keep the good vibes going.
3. Breathe!
Relax as much as possible the day and night before your big day by spending time with family and friends. Have a slumber party with a family member or a tarot card reading for fun after your rehearsal, but don't forget to get some good quality sleep! Instead of the entire bridal party, keep it low-key and have one or two girls stay the night with you.
4. Eat well
During your wedding week, you must eat well. It is not a good idea to skip meals or eat while you are stressed. Consume a variety of fruits, vegetables, and lean protein, such as fish, as well as healthy fats like avocados on a daily basis.
Fruits should be a big part of your diet if you want to have healthy skin. You should consume at least 1-2 fruits per day to maintain a healthy glow. Nuts are high in magnesium, zinc, and vitamins A and E, so include them in your diet. They provide you with nutritious, high-quality fats as well as plumpness in your cheeks. Drink vegetable juice and eat cucumbers and carrots every day.
5. Take care of your skin
Make sure your skin doesn't break out or lose its radiance by using an excellent make-up remover and cleanser before going to bed. Leaving make-up on all night will clog pores and cause breakouts. Apply a decent moisturizer on a regular basis and use sunscreen to protect your skin from the sun.
Exfoliate your skin at least three times a week using a decent exfoliant. Exercise as many days as you can in the week leading up to your big day to help your body cleanse itself of pollutants. Keep your skin hydrated at all times to avoid it seemingly dry. You may also apply castor oil for skin tightening. Castor oil, which serves as a lubricant, is highly helpful in preventing sagging skin. This means that when used in conjunction with toning activities and a well-balanced diet, it helps to prevent dry skin and tighten loose skin.
6. Nourish your hair
Start months ahead of time to nourish your hair and make it as lustrous as feasible. After consulting with your stylist about the best deep conditioning treatment for your hair type, use it once a week.
Your hair, like your skin, will benefit from being well moisturized. Drinking at least eight cups of water each day are among the top hair care tips. This will help your hair grow faster and healthier by strengthening it.
Your hair will also appear better after a haircut from your stylist. Now is not the time if you want to try a dramatic new look or see a new stylist. Have your split ends trimmed by someone you know and trust. Do this well ahead of time, not the day before the ceremony.
Final Thoughts
While it's natural to feel like you have a lot on your plate as the big day approaches, don't forget to relax and pamper yourself. You've been preparing for wedding for months (maybe years) and deserve a well-earned rest. Take a deep breath and remind yourself that everything will work out. You'll look and feel your best when you're well-rested, which is precisely what you want on your wedding day. Give yourself a pat on the back, put your feet up, and prepare for the best day of your life!