If you are feeling creative and you want to put that creativity into something pretty cool stay tuned cause here I will share with you some interesting ideas that will get you thinking about your next DIY project. These crafts are just perfect for people who easily get bored with things and when I say things I mean about plates and dinnerware. All of those white or monochromatic plates can get a new and fresh look by painting and drawing on them. You will need a few porcelain markers and an oven to get them looking like brand new. Scroll down through this article to see the Captivating DIY Painted Plates That You Are Going To Love. If you are looking for some personalized mugs ideas or ways to decorate mugs don't miss to see them as well cause they will fascinate you immediately, believe me!
Anthropologie-Inspired Plates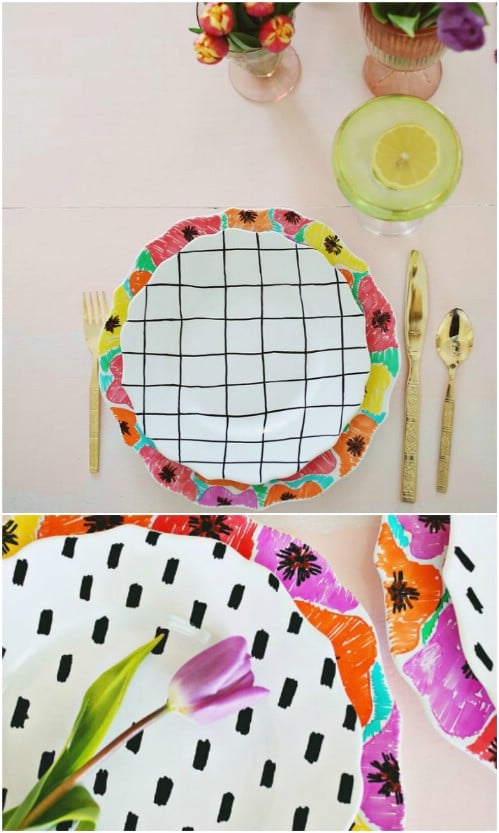 Dotted Plates
Dots will give your plates a classy look which is really easy to get, so even if you don't have some artistic skills this is the design that you will pull off with ease.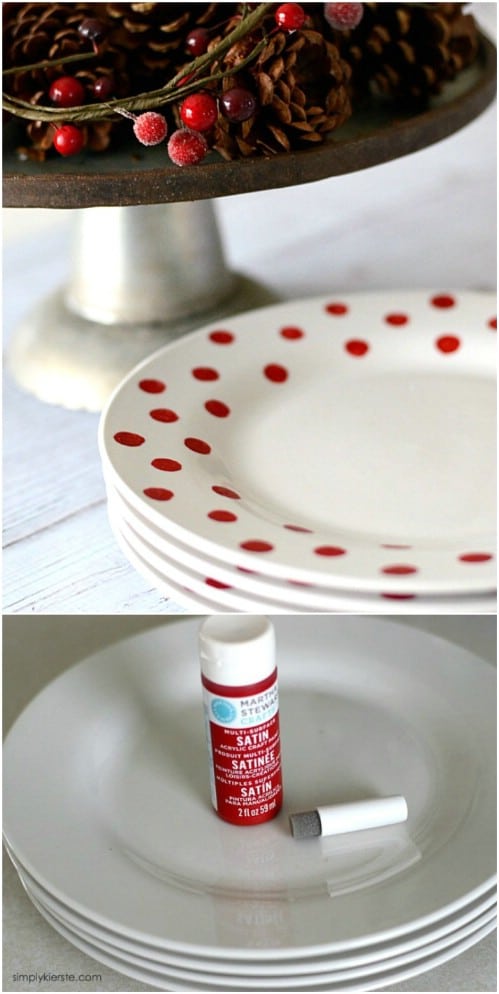 Edge-Painted Plates
Here's another undemanding design and it requires painting just the edges of the plates. It will still change their look completely and will add them some interest.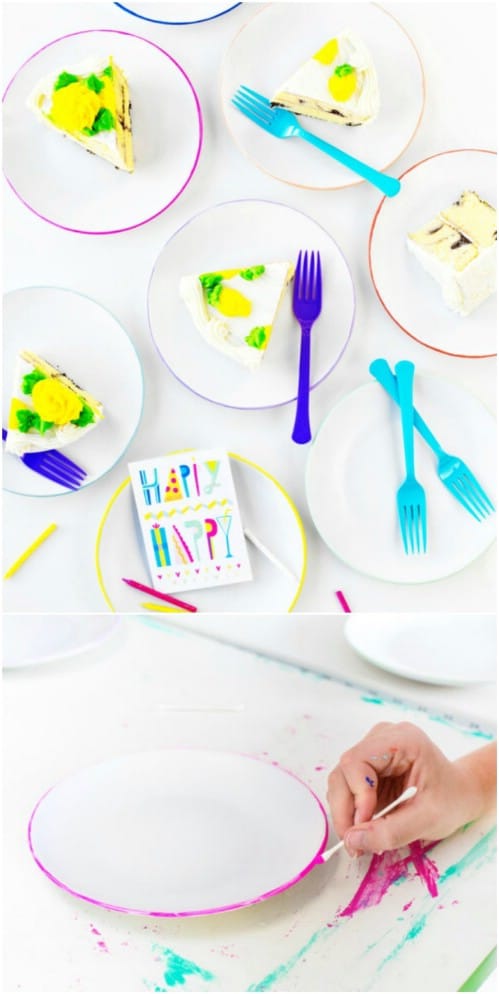 Dachshund Dish Set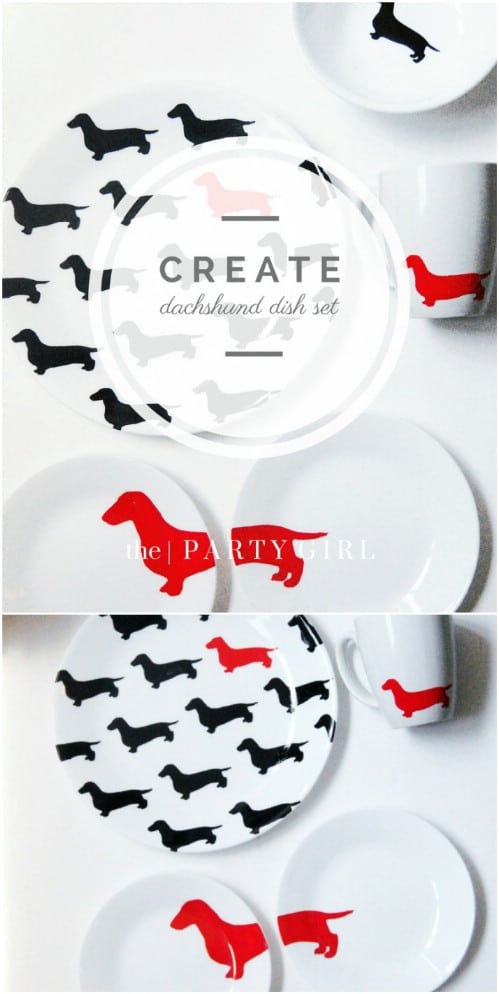 Tree Rings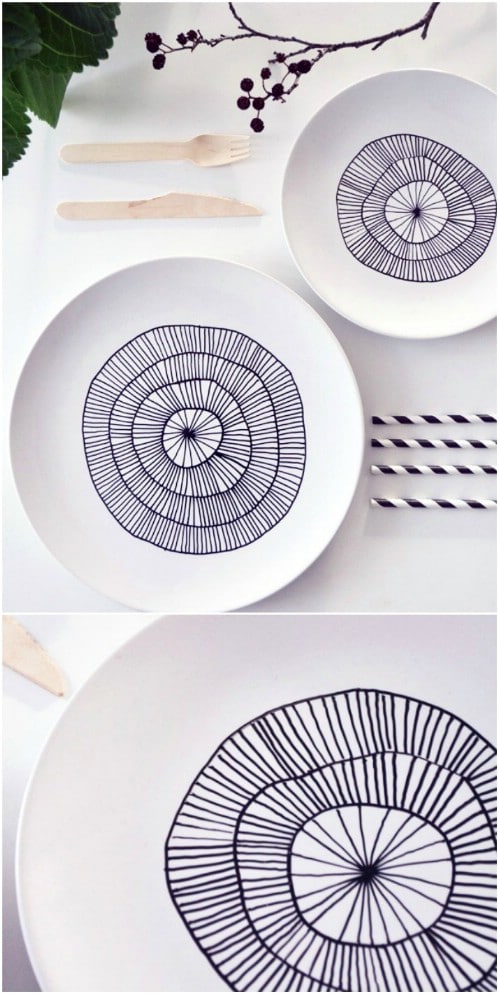 Halloween Plates
If you love scary designs or if you are looking for ways to decorate your plates for Halloween these plates below will get your imagination going.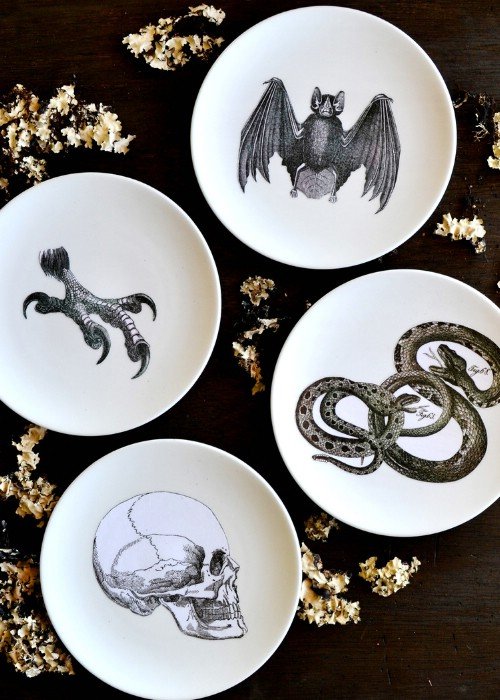 Edge-Painted Plates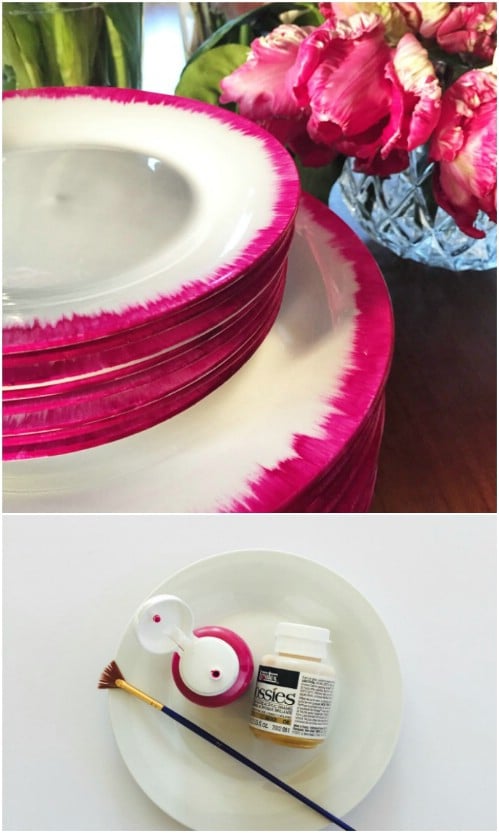 Colorful Brushstroke Plates
Sometimes you don't have to have any specific design in mind. Just get the brushes and different paint colors and feel free to apply them in the way you love.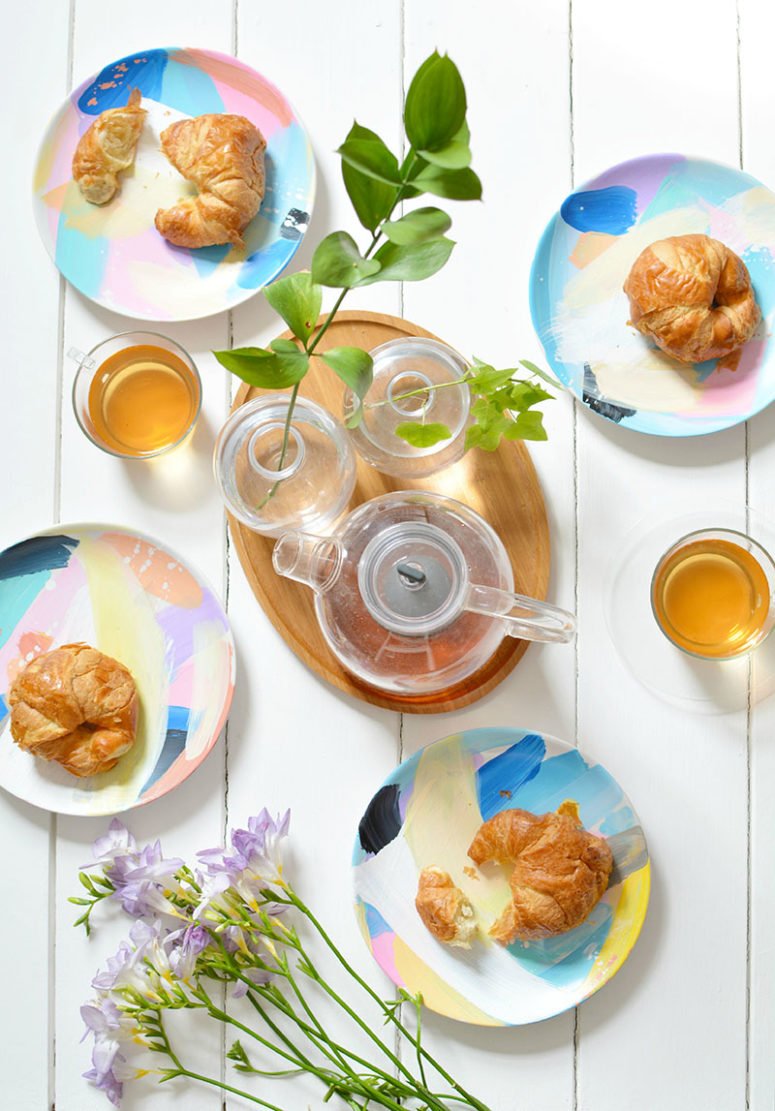 Turquoise Coastal Plates
It's summertime and these turquoise coastal plates is what you need at the moment. They will remind you of the sea and the beach all year round though!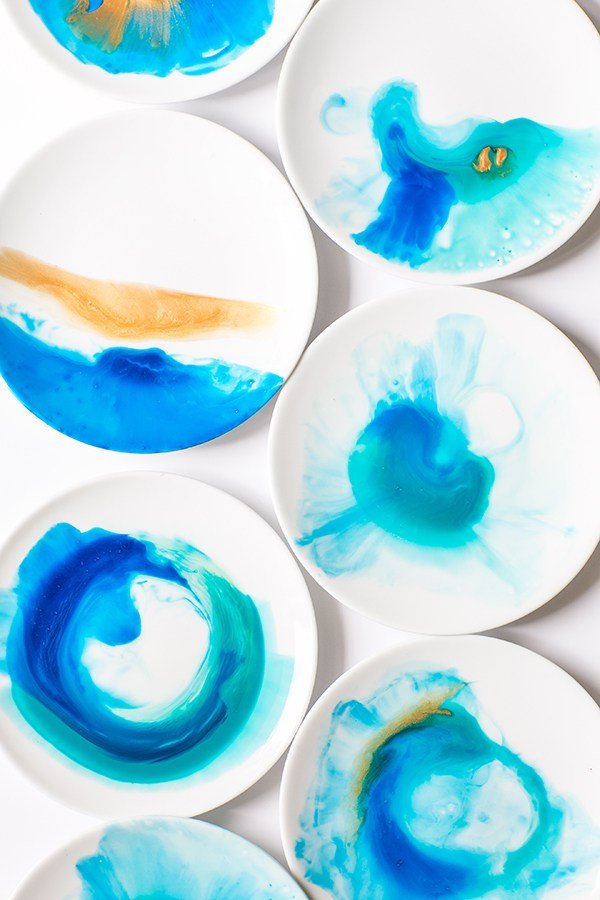 Watercolor Plates
I can never get enough of watercolor art and I'm looking forward to applying it on my plates asap.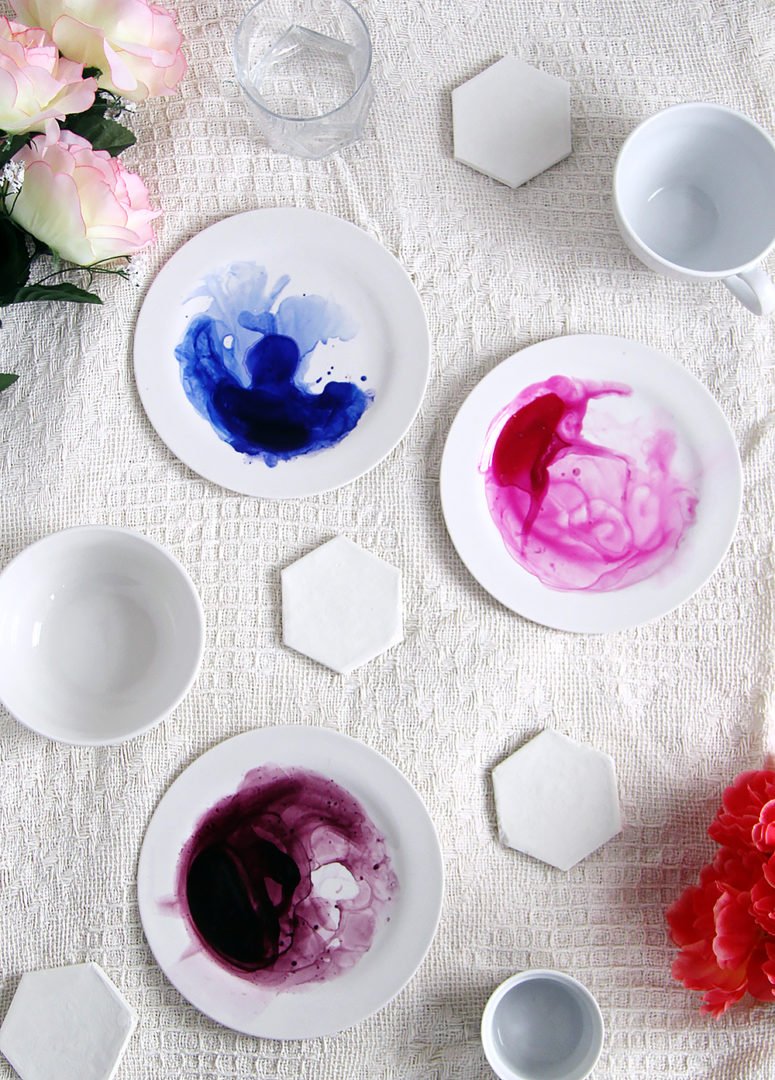 Paisley Plates
Delicate Doily Plates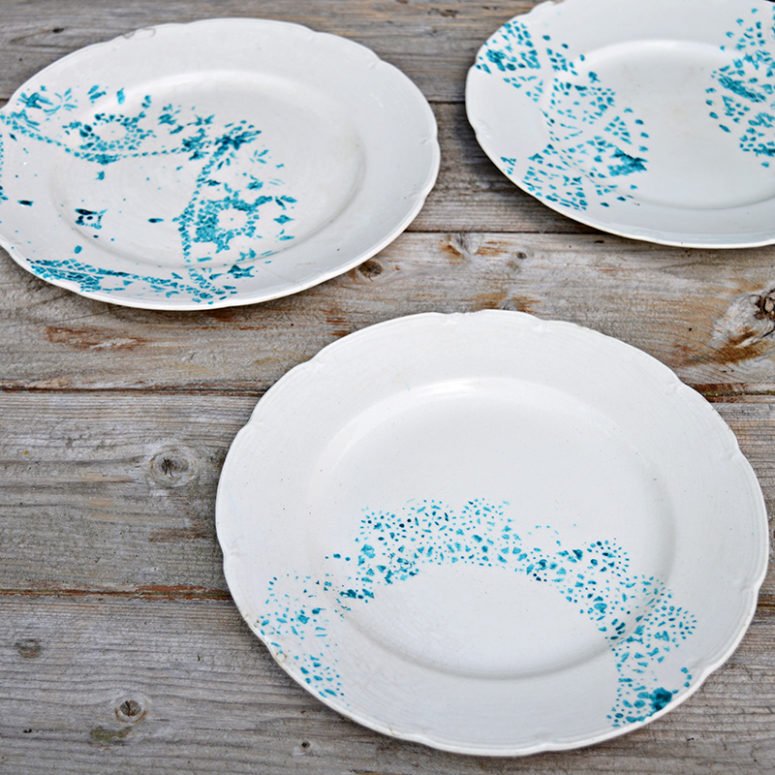 Speckled Plates
Aren't these speckled plates simply gorgeous? I'm in love with their minimal and classy look! How do you like it?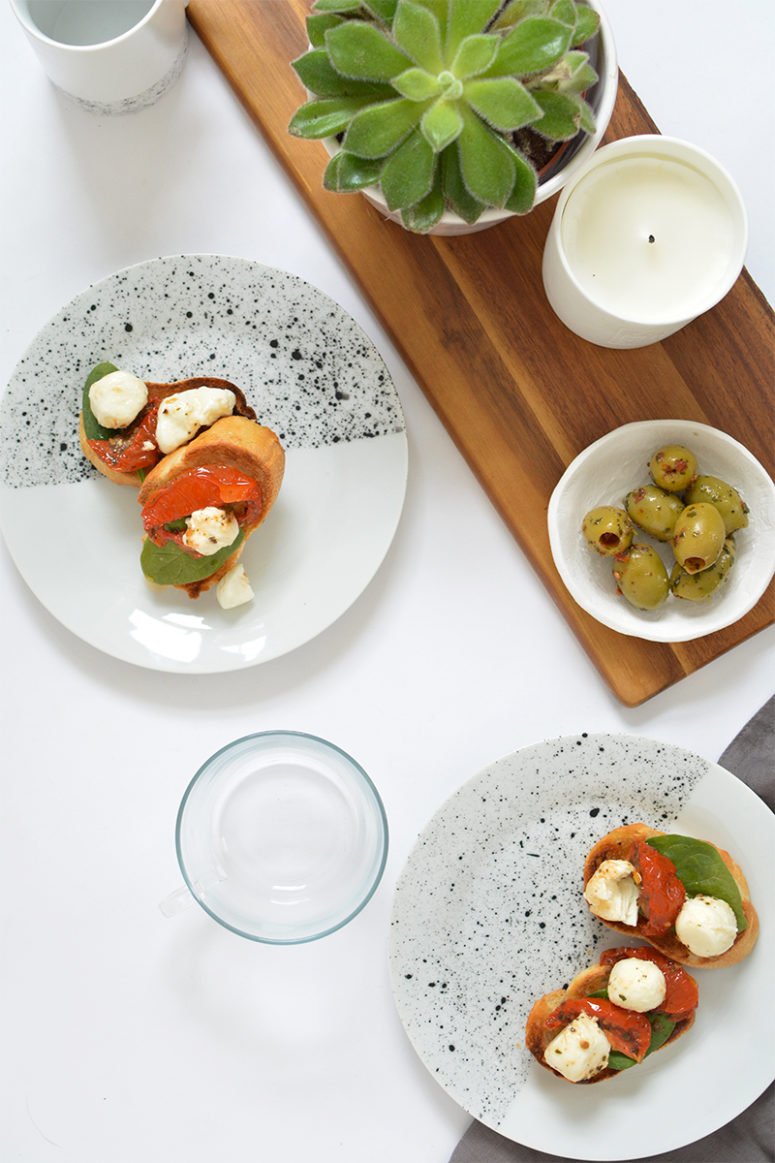 Decorative Brush Plates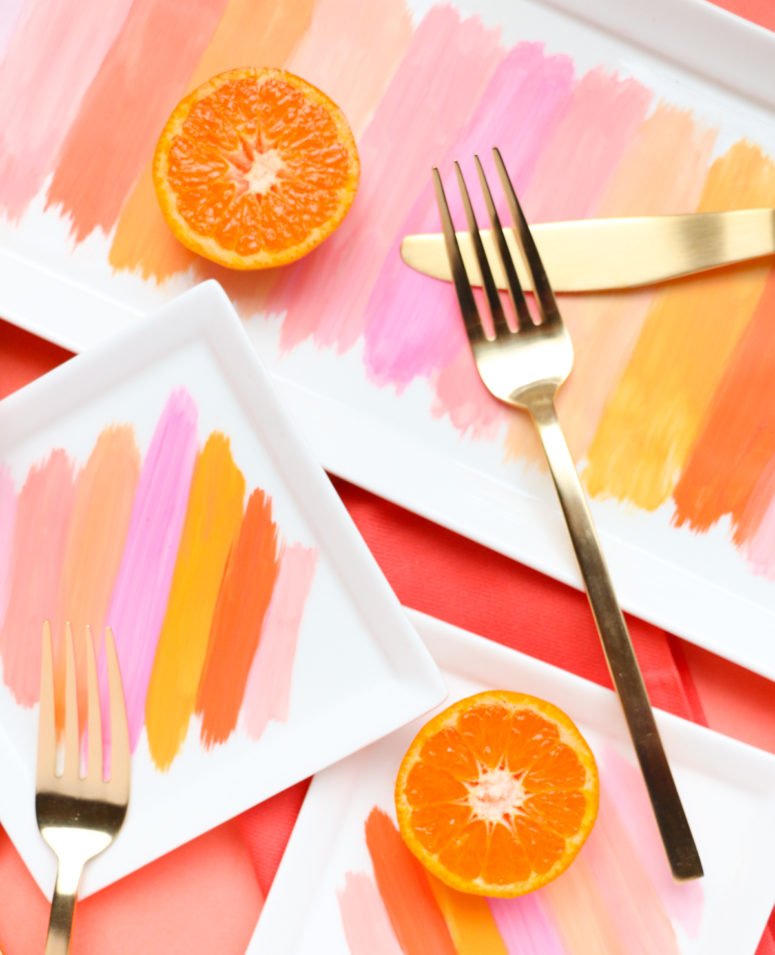 Coral Polka Dots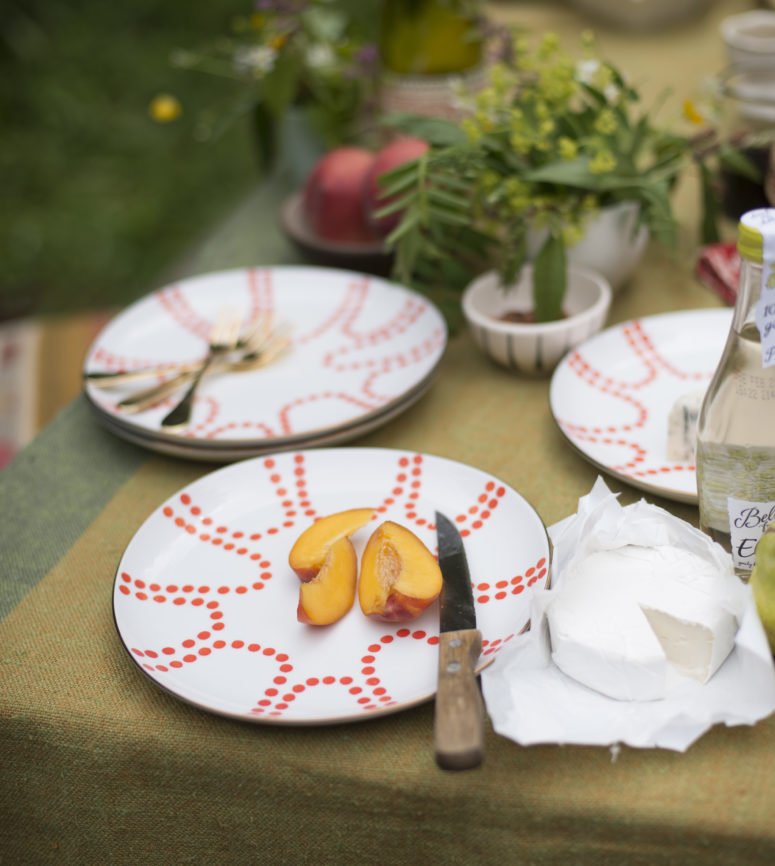 There are plenty of ways to turn a boring dinnerware into an interesting piece of art and I really hope that you have found your inspiration here.