Spring is already here and summer is on its way too! Even the smallest rays of sun get me longing for warmer days, blooming flowers, green grass and birds singing. As season change we feel the need to change something about our home decor to make that change more visible, so everyone can enjoy it to the fullest. Today I have decided to share with you some Floral Wreaths That Will Add Freshness And Playfulness To Your Doors. Flowers have the power to make us feel good, so this is why we add them everywhere around use. Welcoming your guests with floral wreaths is an amazing ideas cause they are colorful, they are playful and they are totally amazing. Check them out and see how to make them on your own. Decorate your door with a handmade wreath and brag that you have done it by yourselves! You will get some points on your account for the decor for sure!
Tulip Wood Bouquet
Tulips are one of my favorite flowers, so this is why I find this project great. I just love the wood holders cause they make an awesome combination.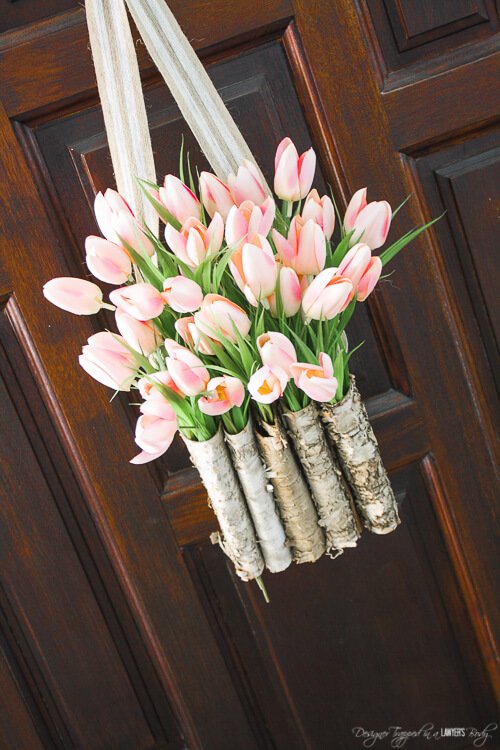 Bicycle Wheel Wreath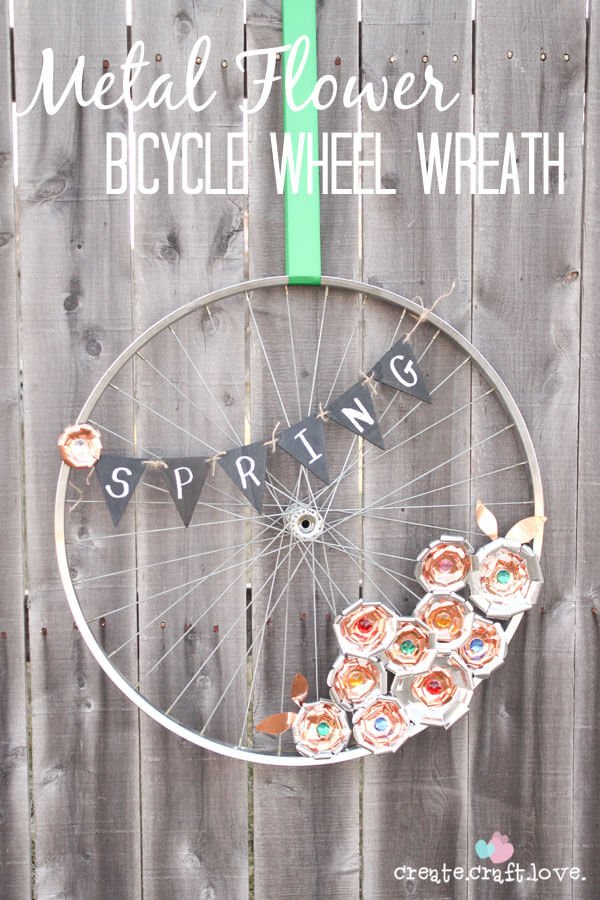 Umbrella Wreath
If you have an old and broken umbrella in your home and you are about to throw it away, stop and consider making this DIY project.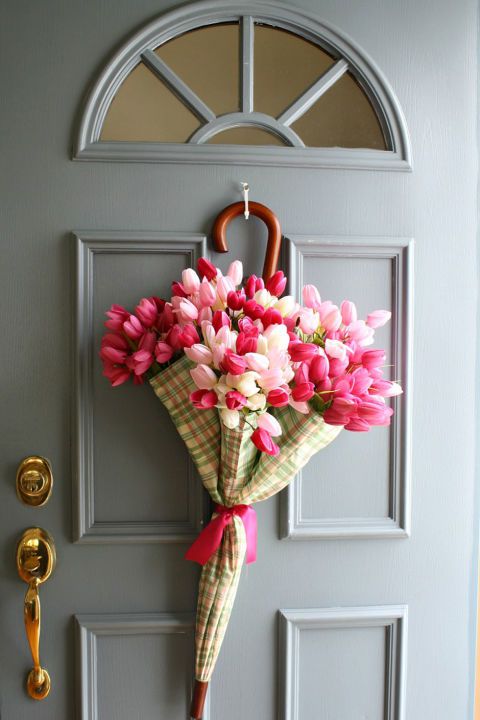 Boots Wreath
The same goes for your boots! It's a very cool idea that will make your visitors say wow!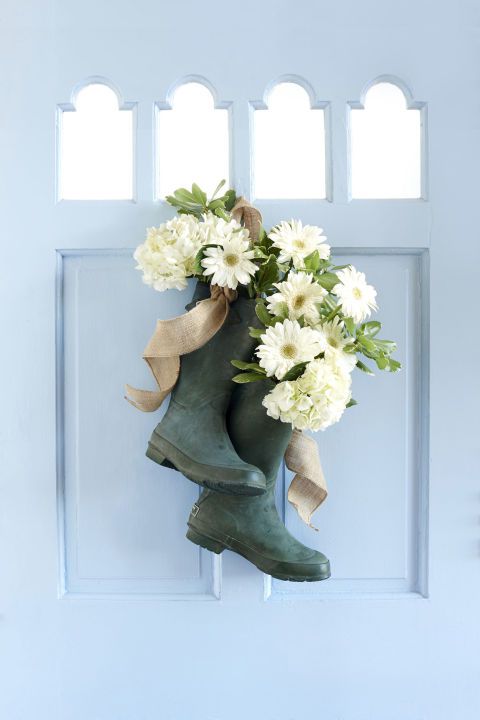 Rustic Wreath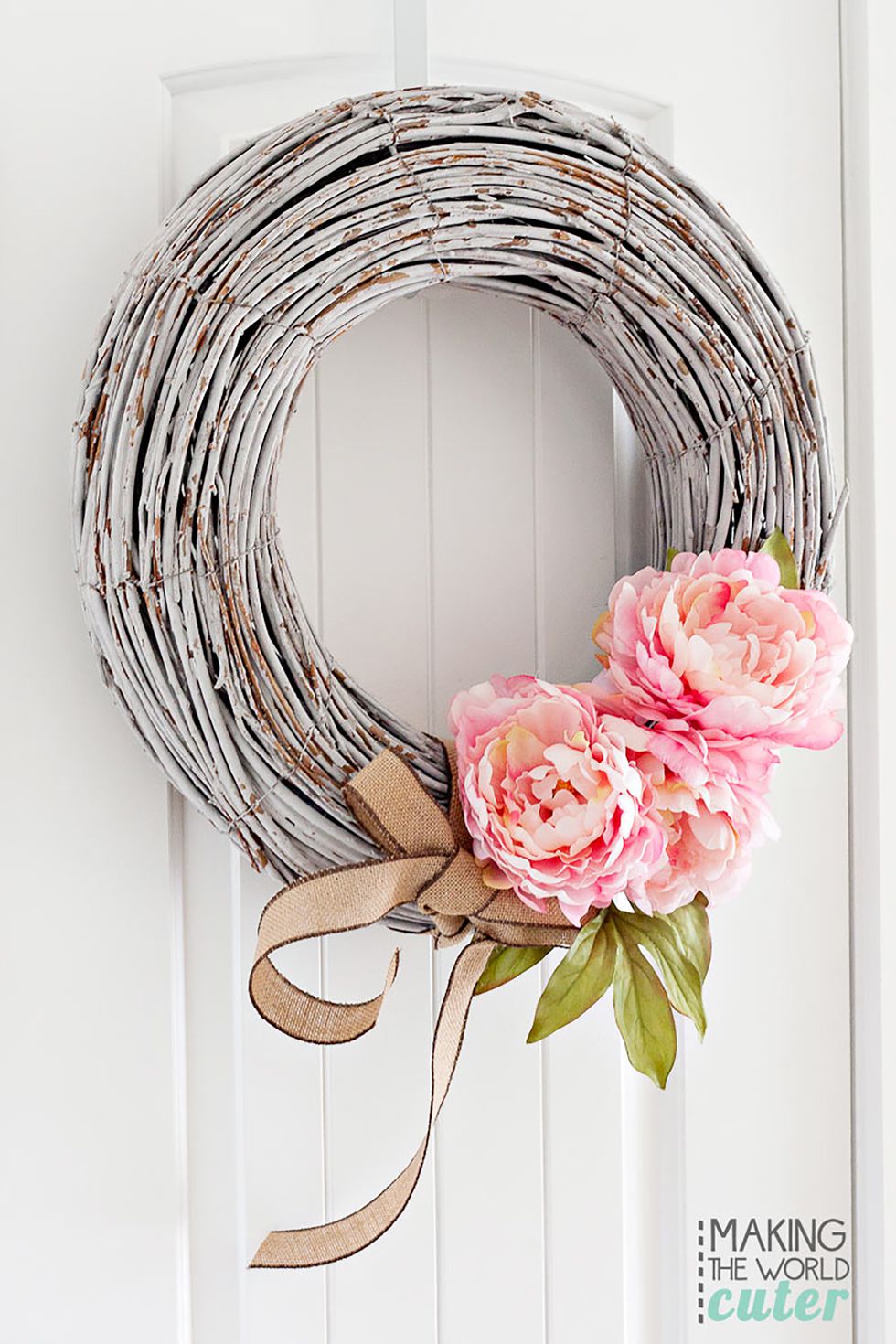 Galvanized Funnel Wreath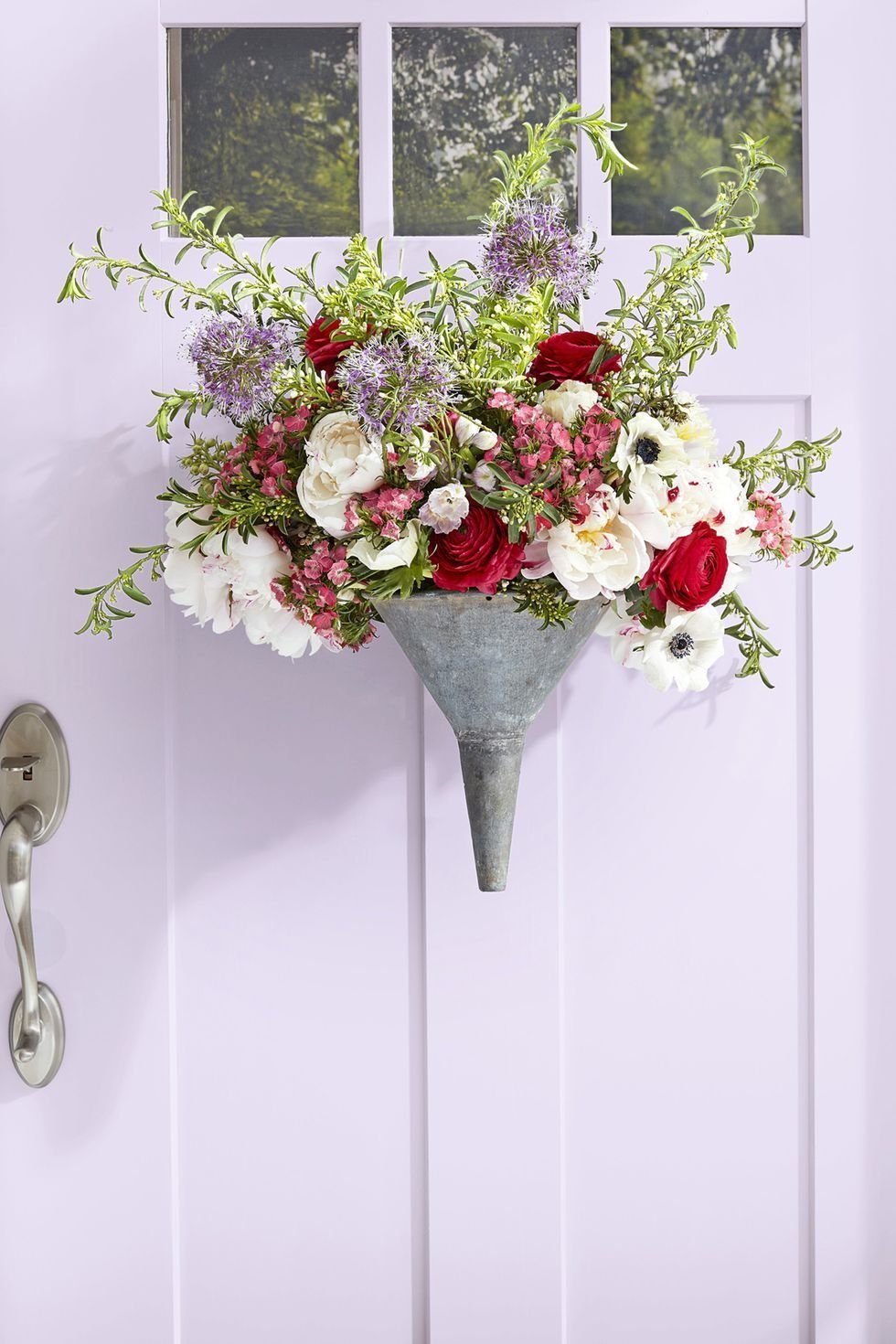 Grain Sifter Wreath
Repurposing things can be really fun and some of the objects may never crossed your mind but they work perfectly well as wreaths too! Don't you love the grain sifter wreath?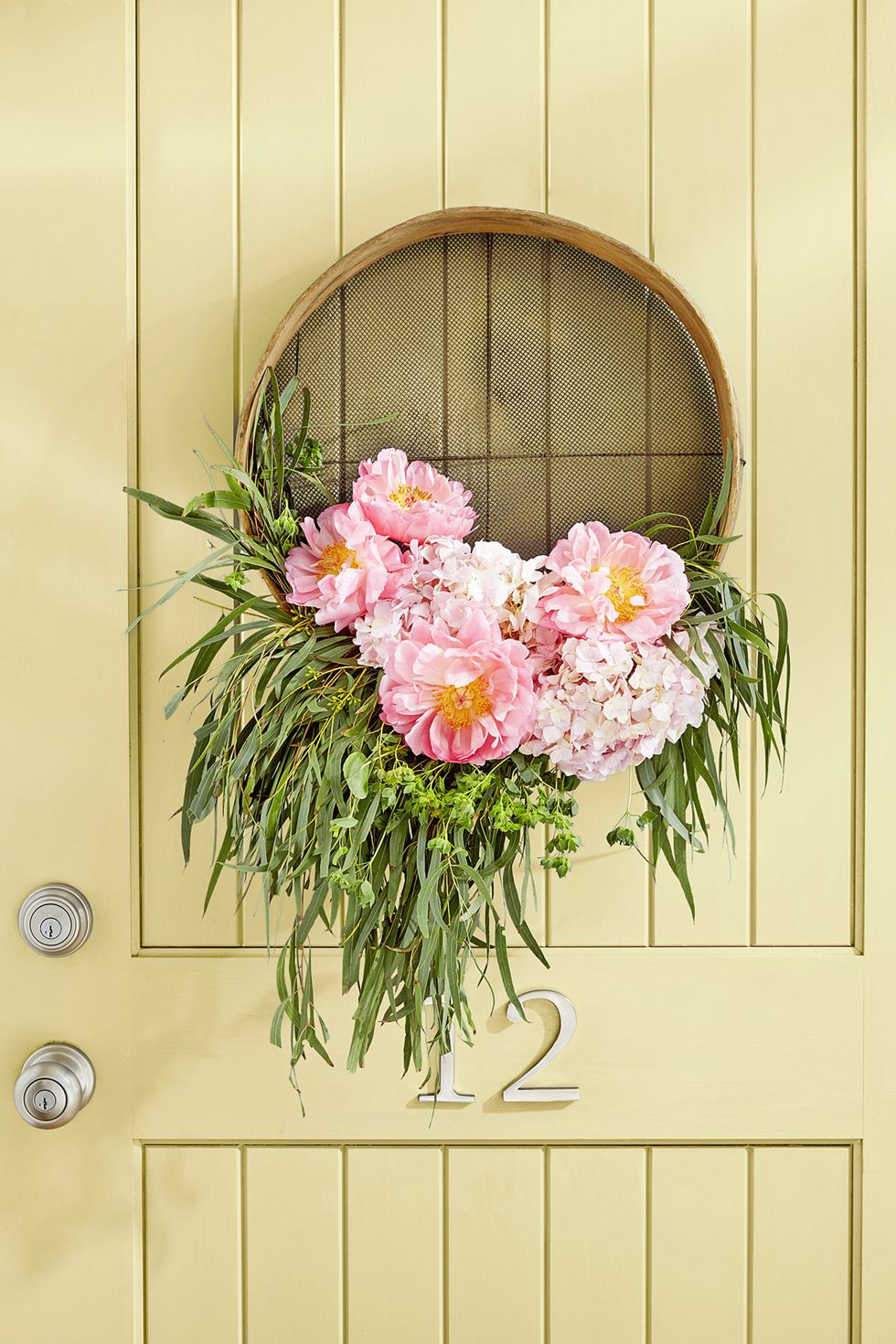 Watering Can Wreath
Hula Hoop Wreath
Do you love minimalist designs and this one has totally taken you aback? Yeah, me too!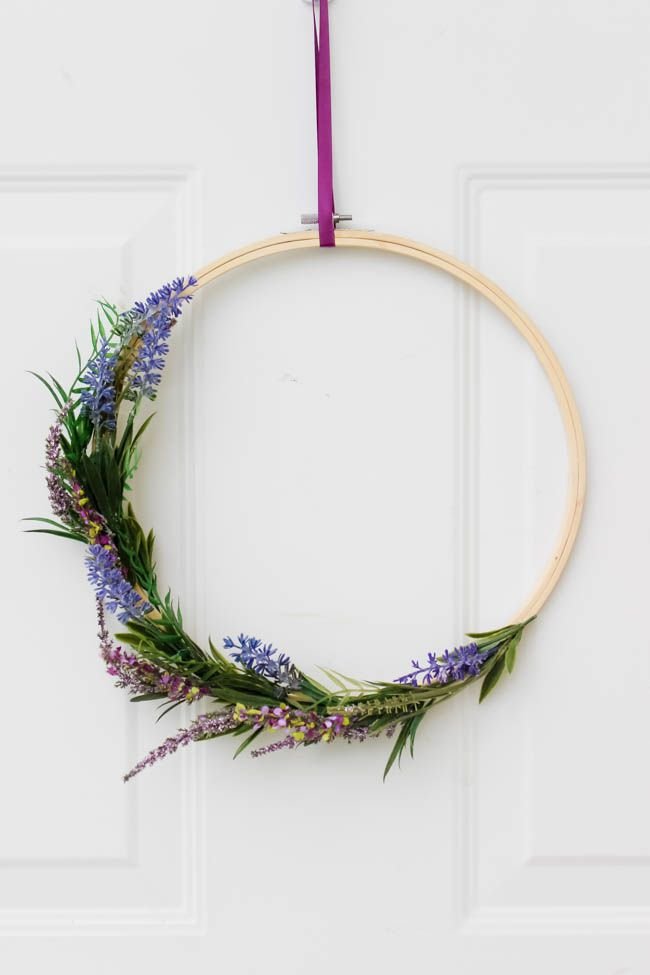 Rustic Wreath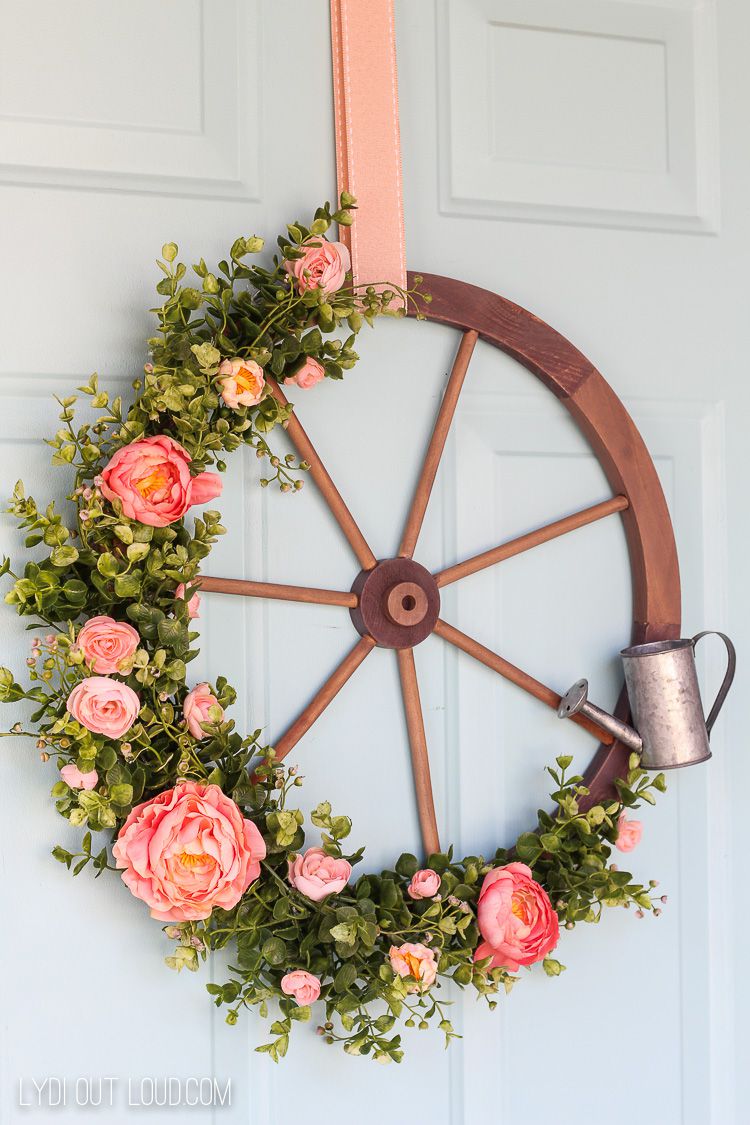 Fabric Wreath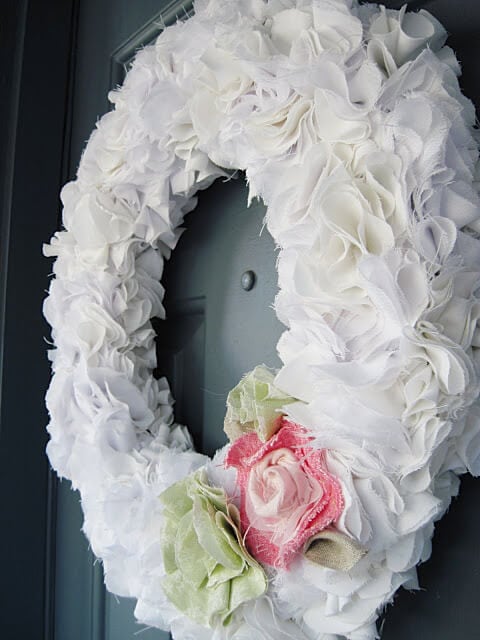 Hose Wreath
Reuse the broken hose and turn it into a lovely decoration for your front door that will amaze everyone.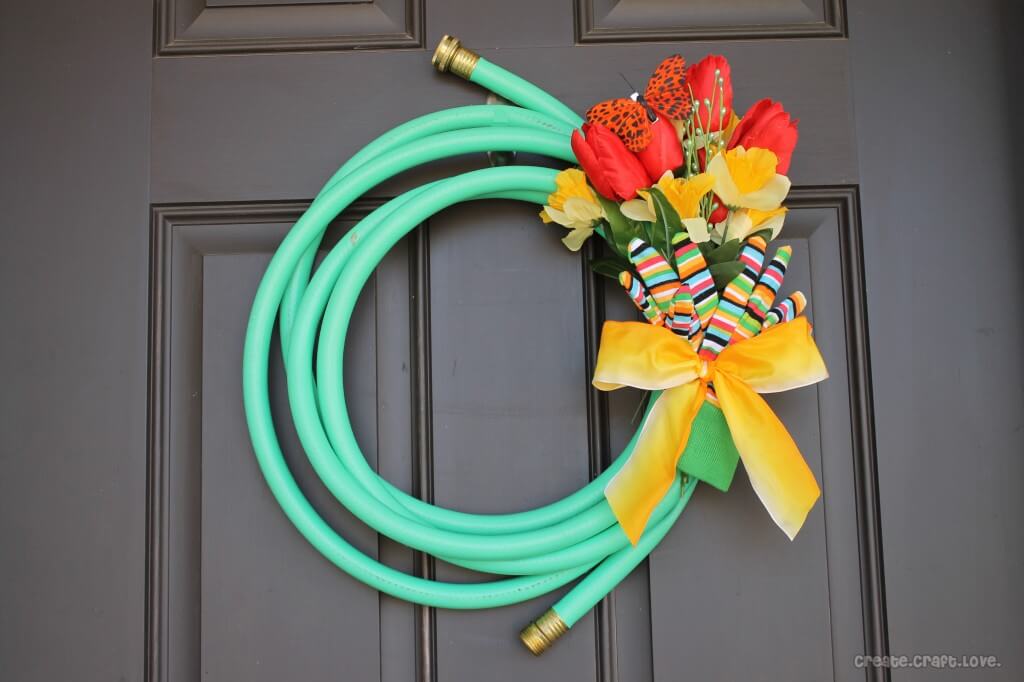 Moss Wreath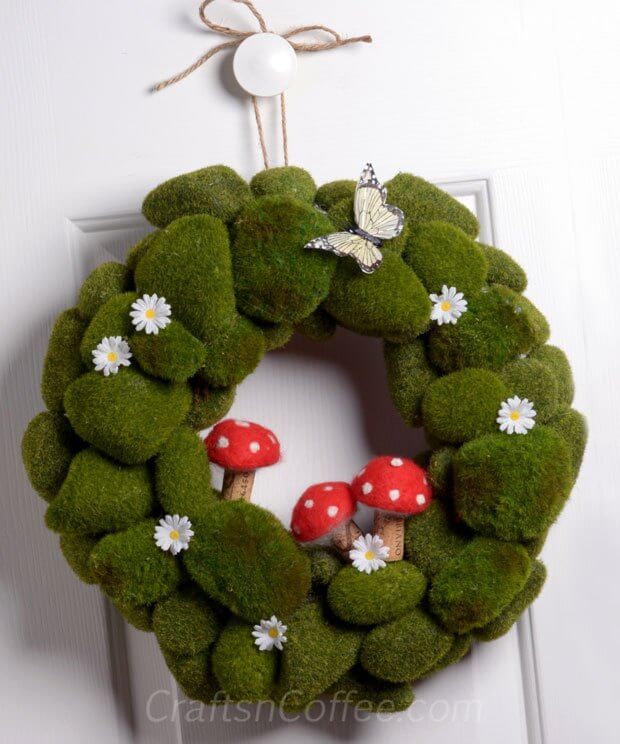 Branches Wreath
Sometimes DIY projects can be very economical and wallet-friendly, so if you are running out of money but you still want a new wreath, this is the perfect design for you. Go grab some branches, pick some flowers and turn them into the most beautiful flower wreath ever!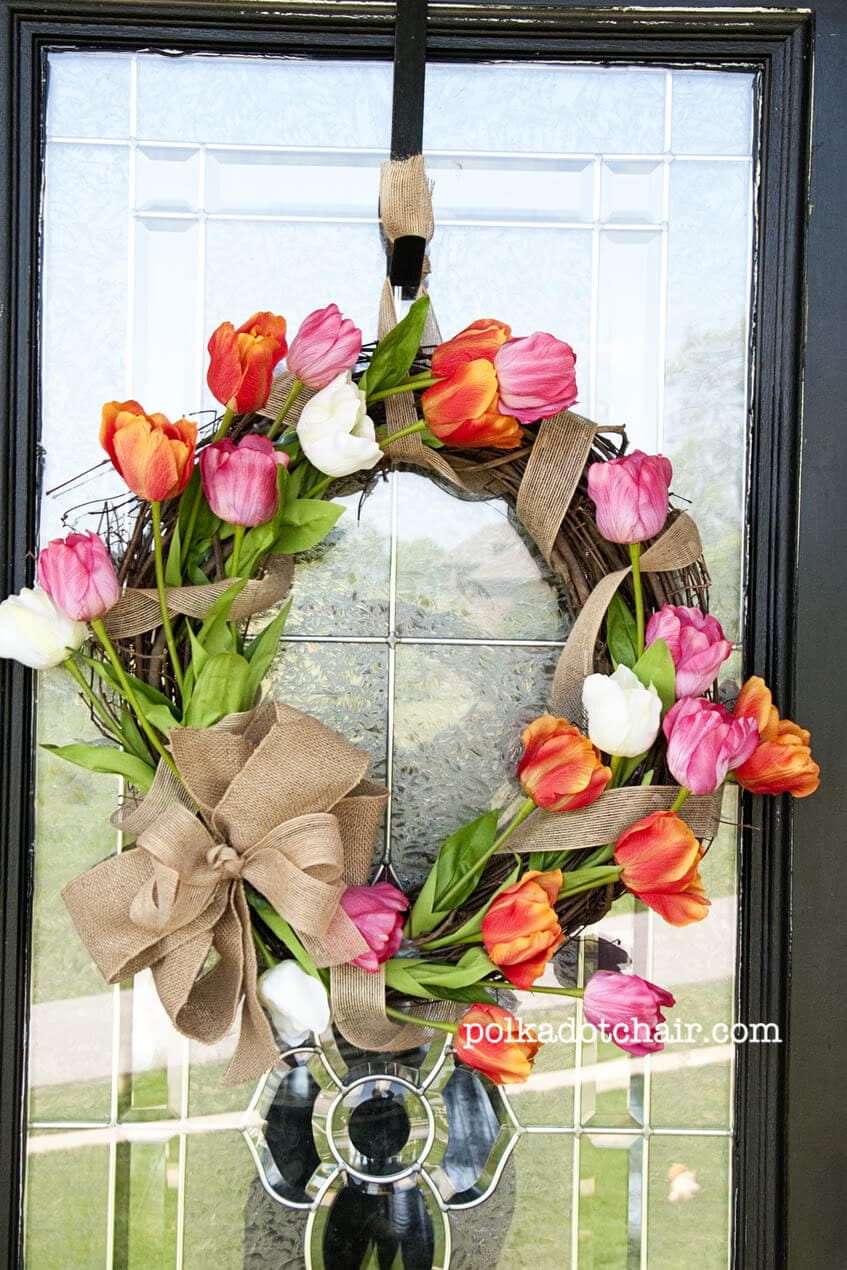 Have you already made your picks?