.Summer will be here soon and I'm super excited about it and the fact that I can wear minimum pieces of clothing, feel light, cozy and comfortable! Are you looking forward to it too and all the lovely summer outfits that you can wear? Putting clothes in combinations in summer is very fun but let's admit it that there comes times when we are not really happy about it. We just want to grab one piece of clothing that has got us covered all, right? Dresses and rompers are perfect for those occasion. Today we present you some pretty outfits that will get you inspired for your summer fashion looks.
Check out these Summer Romper Outfits That You Would Like To Copy and find your next one just here! You can find a romper for both formal or informal events, so we have got you covered for everything this summer!
Summer Romper Outfits For 2022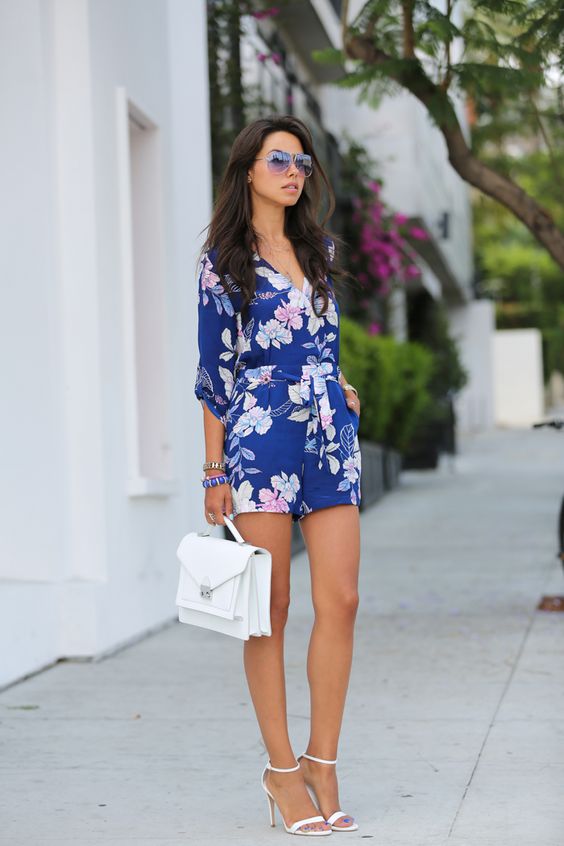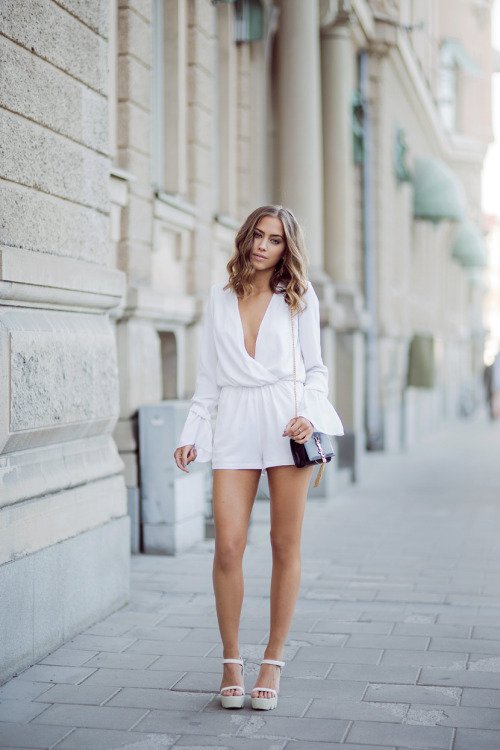 If you are about to hit a party and you want to look stylish from head to toe look below. Pair your floral romper with your favorite pair of sandals on high heels and you are ready to go.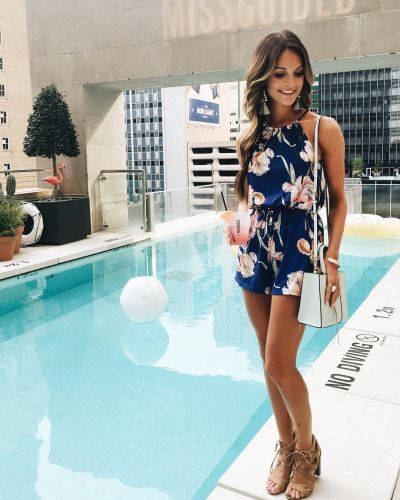 In case you are in the mood for a long walk in town or in the park combine the jumpsuit with flat sandals and a hat. In this way you will feel comfortable and your feet won't hurt after walking long kilometers.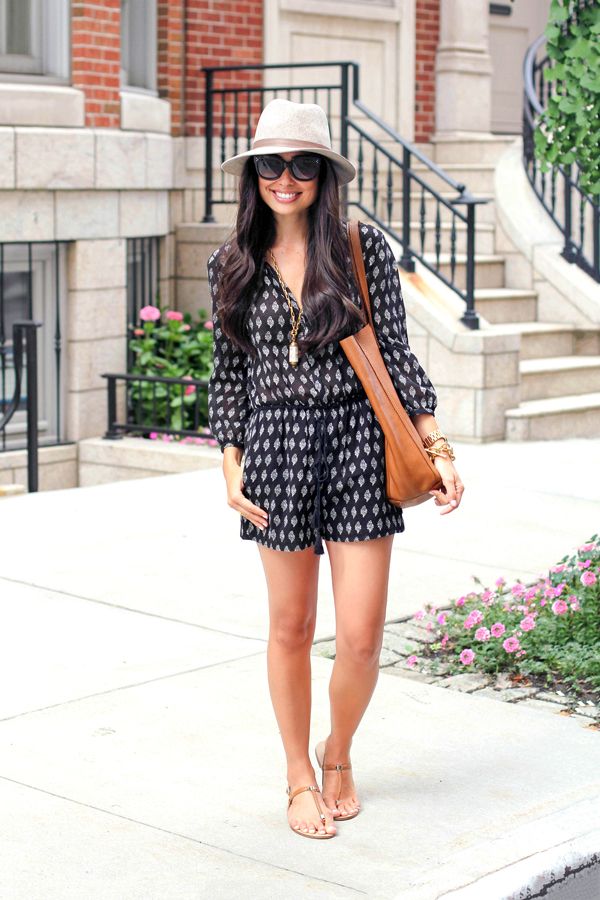 If you want to make a statement pay attention to the romper design. Choose one with an interesting back that is hard not to stay in people's minds for a while.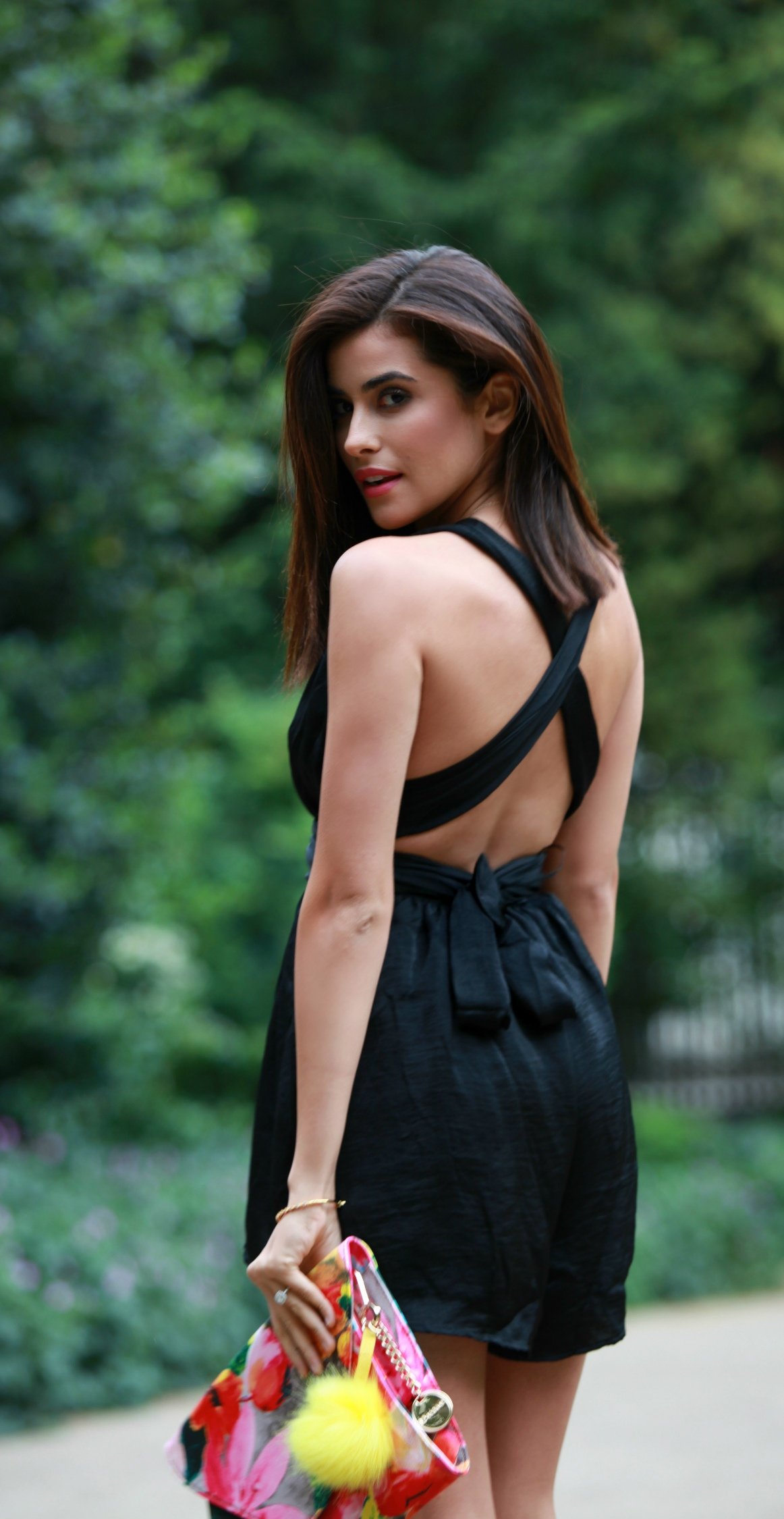 Are you looking for a romper that you can wear all day every day? The denim one is the most comfortable romper ever, so if you don't have one yet, now it's the perfect time to go shopping.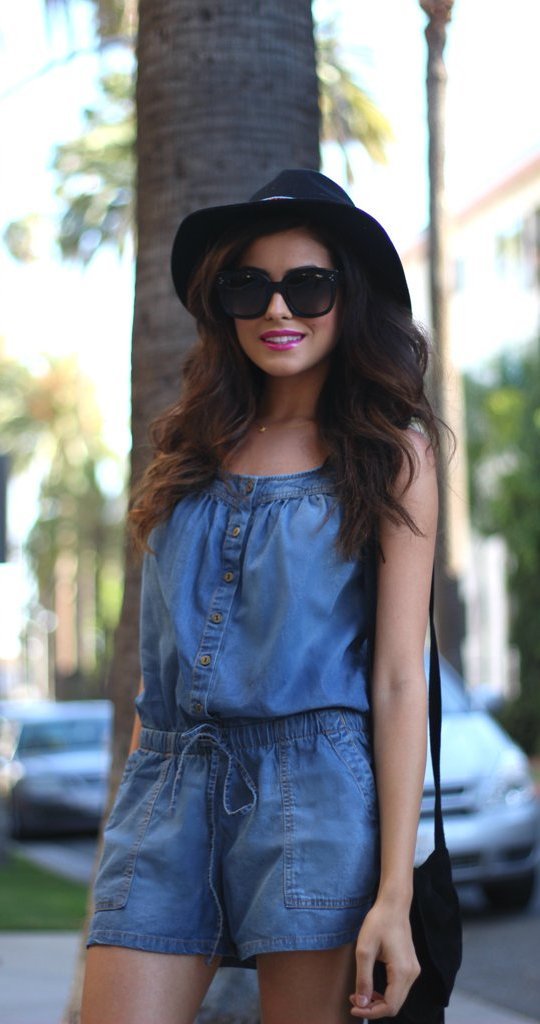 When you are not sure about what pattern you would like to rock at the moment just go for a monochromatic one. It will be always fashionable and it will never go out of style for sure. The white one is perfect for the boiling temperatures since it won't attract more sun rays on you.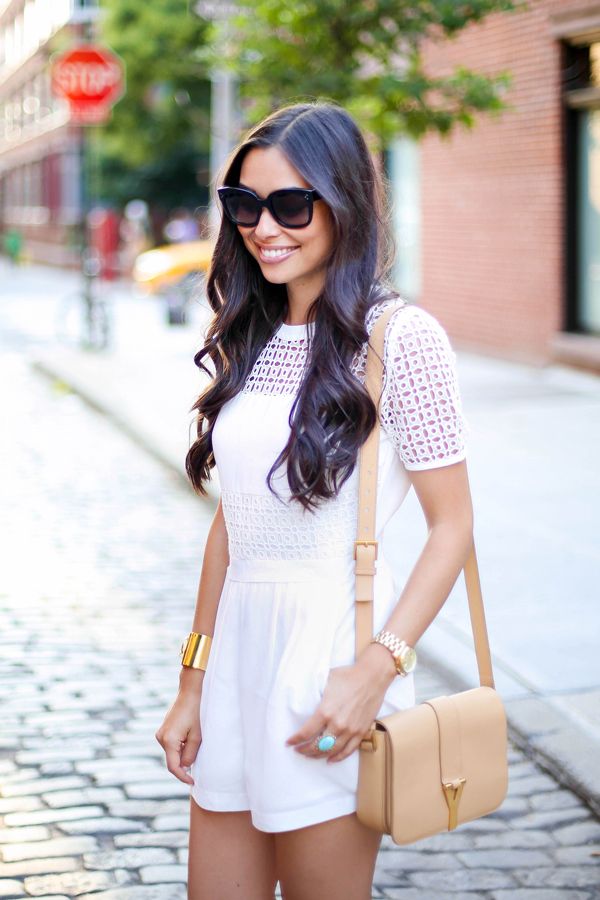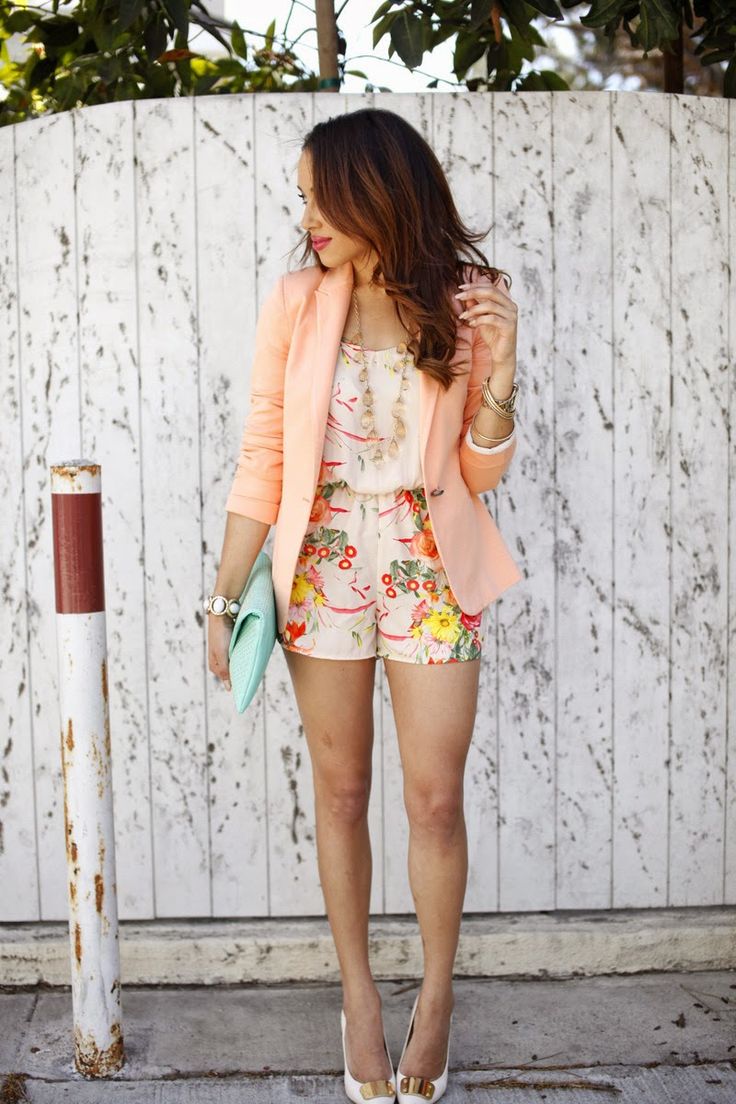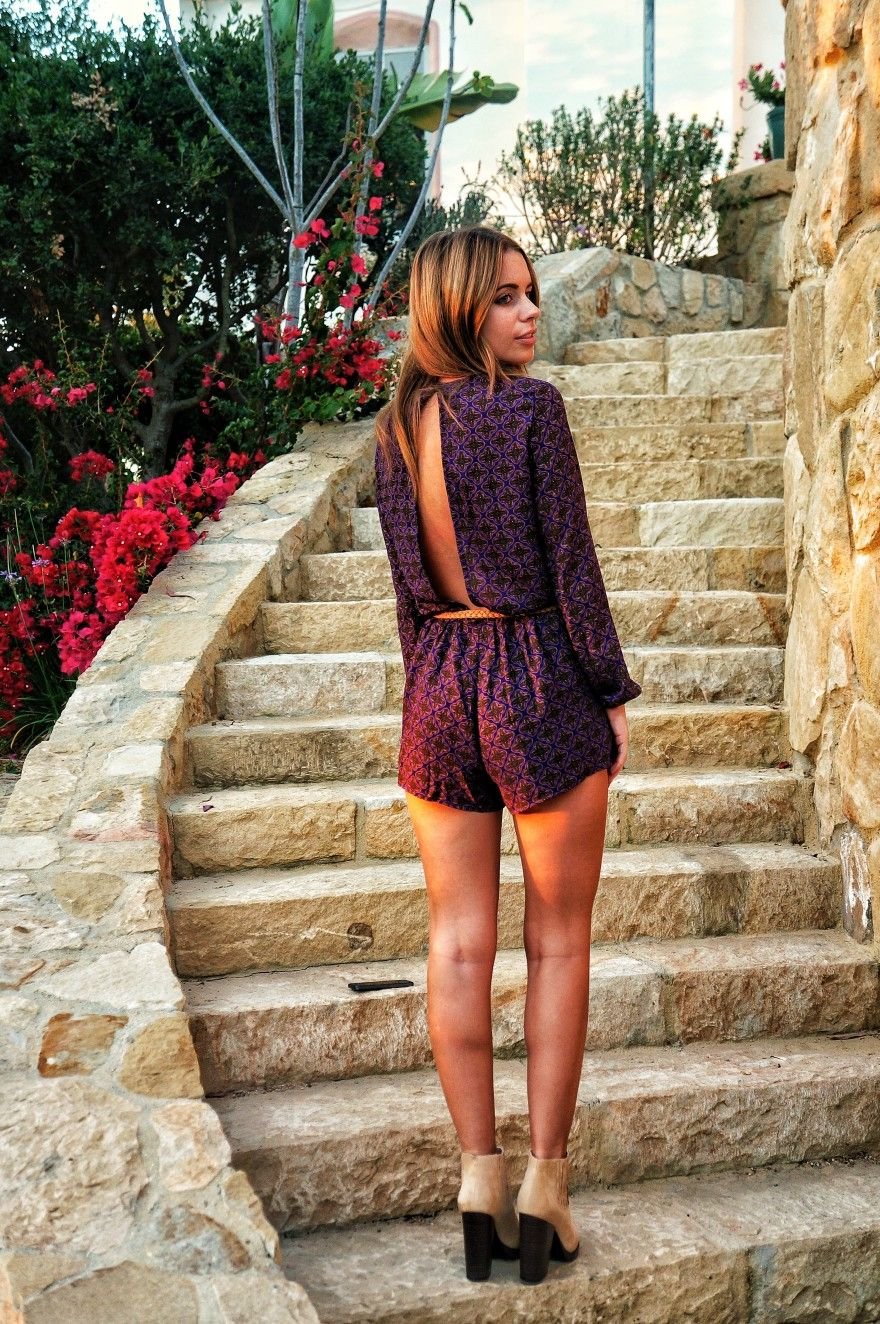 When you are feeling chilly feel free to put on your denim jacket over your romper cause it will match perfectly well! It's one og my favorite looks for the amazing summer nights!