Christmas magic is felt spread all over us in the last few weeks. If you haven't still completed your own Christmas magic with all the needed accessories, we should remind you on one that is one of the most important items that you need for Christmas. If you want a traditional decoration and celebration, you shouldn't miss to use Christmas socks in your decorations. Christmas socks take the central place in the Christmas décor because it is the item in which Santa left the Christmas for your kids.
Every year, on the eve of the Christmas holidays, residents of many countries begin to carefully decorate their homes. Special attention is paid to the decoration of the apartments, because the atmosphere will depend on it. The spirit of Christmas and New Year can be entered with so many different items, such as wreaths, snowflakes, Christmas decorations, as well as other charming decorations.
DIY Christmas Socks To Complete The Christmas Magic
A significant place among such crafts is occupied by various socks, which are hung on the fireplace or in another place. They are intended for gifts from Santa Claus, which are so eagerly awaited by all children during the winter holidays. Creating a Christmas stocking for gifts with your own hands, it is not necessary to make a copy of an already existing thing. Much more interesting and unusual will look those invented and originally decorated. In fact, there are ideas for creativity everywhere, from things around you. We present you below some original ideas for making DIY Christmas socks without spending too much money and with a just a bit effort..
We all have seen the famous red and white Christmas socks full with gifts the day after Christmas, but this year we invite you to pass out the tradition and instead of traditional Christmas sock to decorate your fireplace or Christmas tree with any of these Christmas socks from the gallery below.  Any of them is so easy to be done and very decorative. They are all in different colors so they can fit any color decoration that you have already made.
Follow the DIY tutorials to make them on your own and you will see how easy and creative making them will be. You will need some felt materials, scissors, glue, sewing machine and other accessories to finish their decoration.  Cut two similar patterns, glue or sew each to other and you get the sock. Decorate it with different accessories such as pom-poms, ribbons or other Christmas ornaments. And, to finish the whole magic, fill the Christmas socks with sweets, cookies and other gifts for you and your family members.
1.Braided felt stocking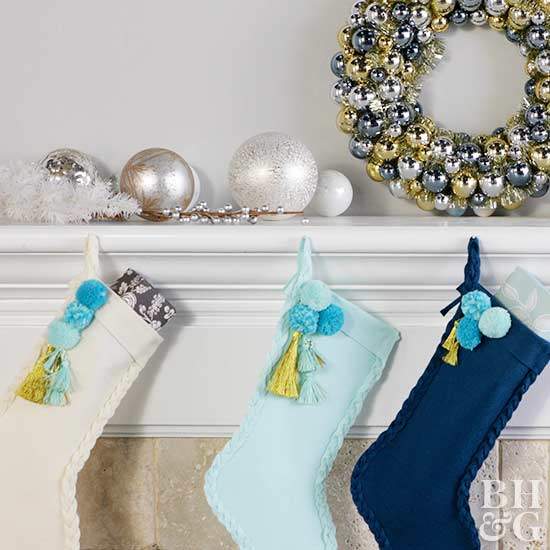 source
2.Jolly jester stocking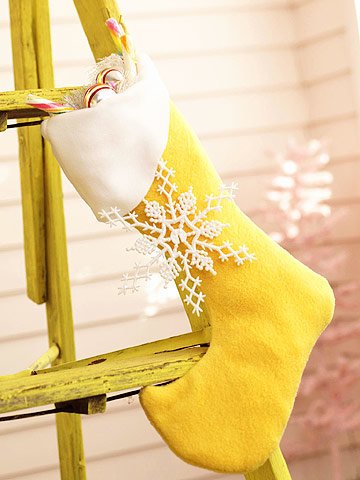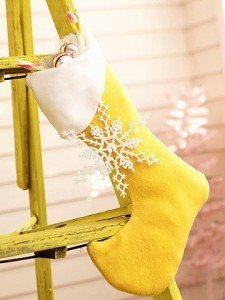 source
3.Easy fabric stockings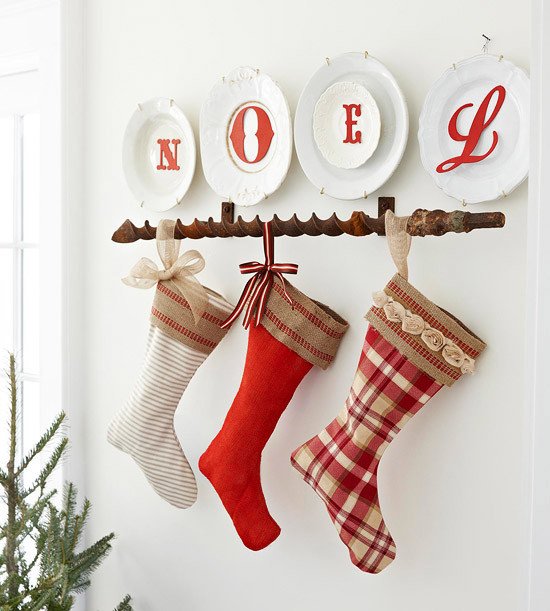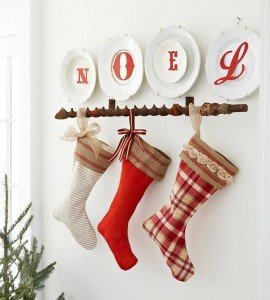 source
4. Easy pom-pom stocking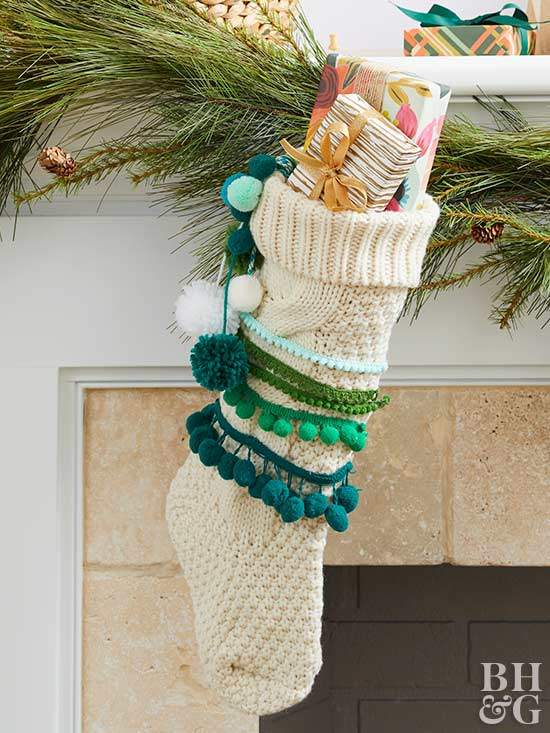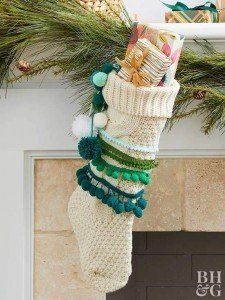 source
5. Felt flower stockings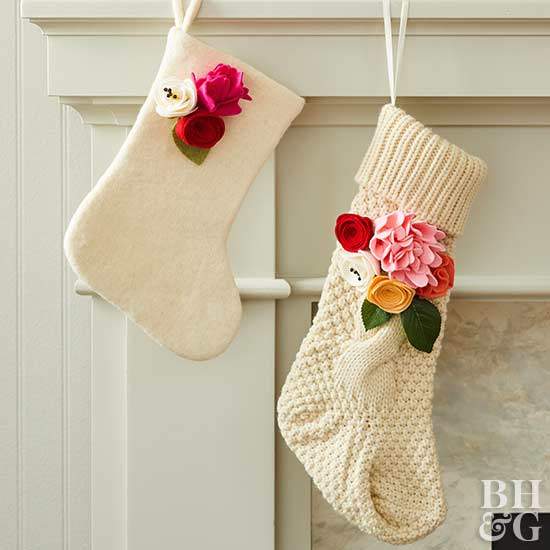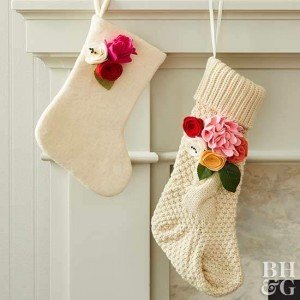 source
6.Felt poinsettia stocking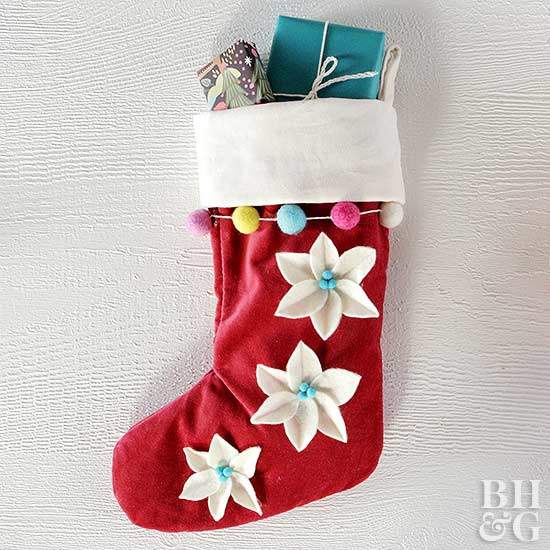 source
7. No-sew tassel stockings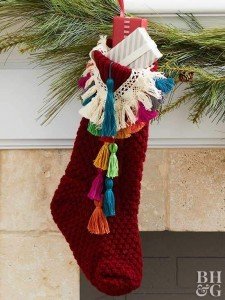 source
8. Plaid Christmas stockings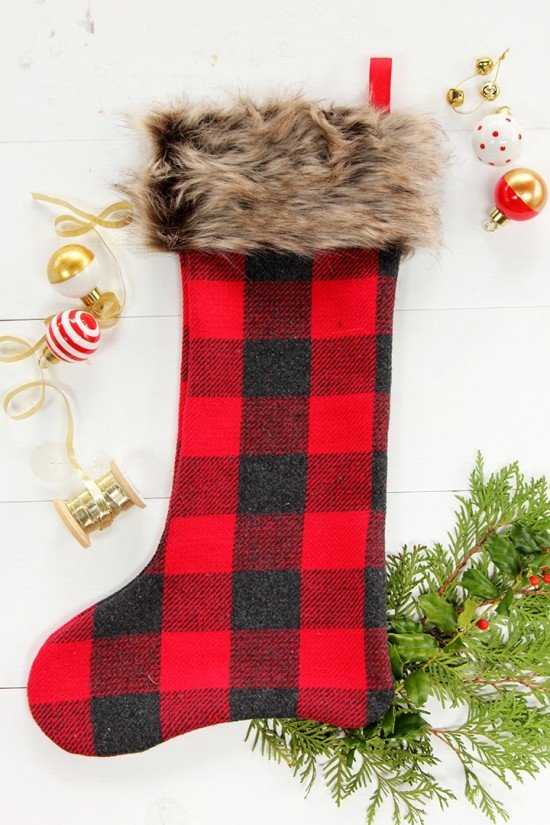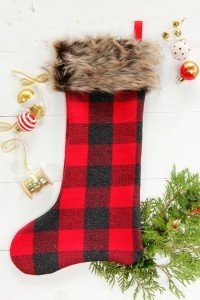 source
9. Sensational no-sew stockings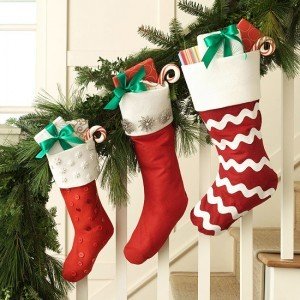 source
10. Shimmering star wool stockings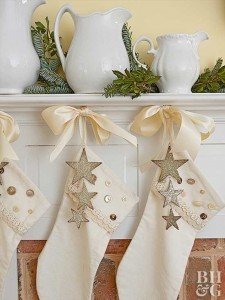 source
11. Snowflake felt stocking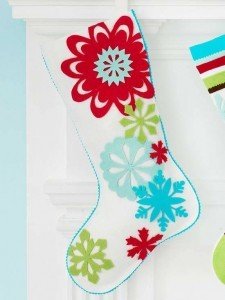 source
12. Sock stockings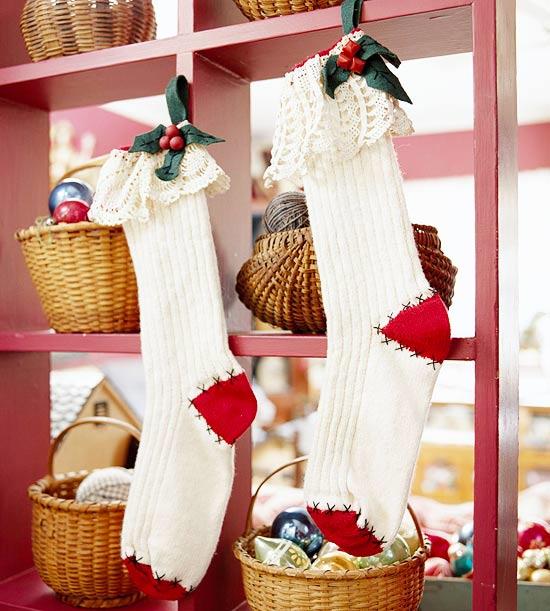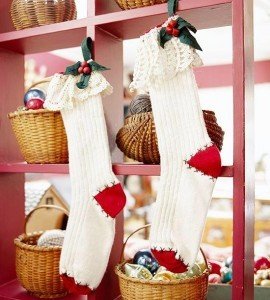 source
13. Swirled knit stocking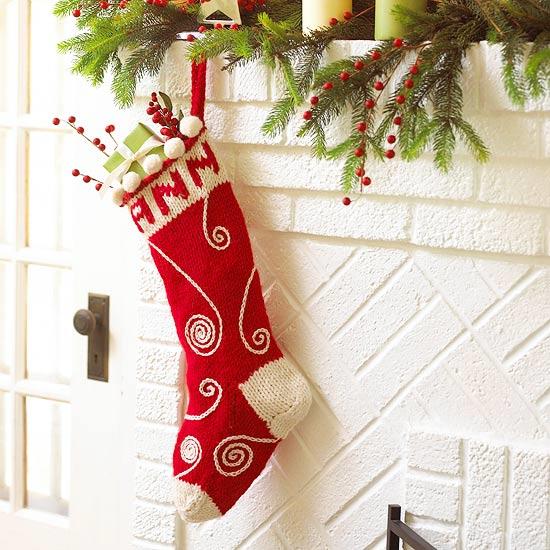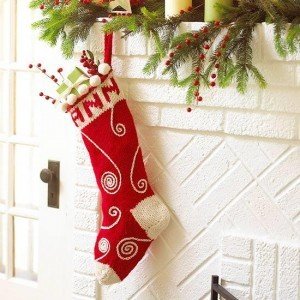 source
14. Tailored design stockings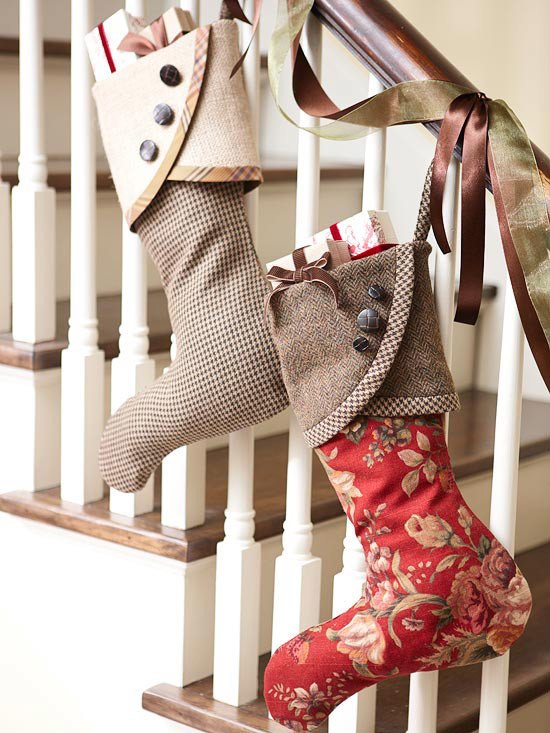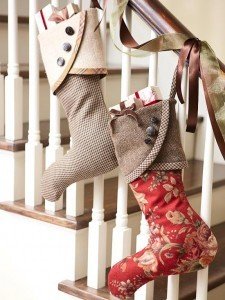 source
 15. Quilted velvet stockings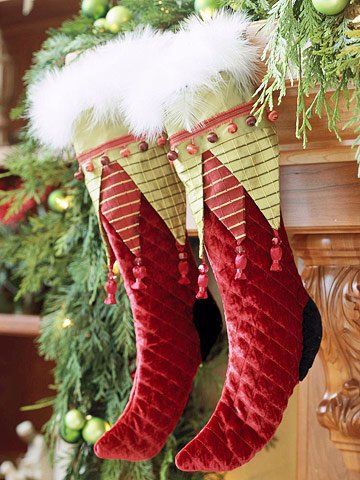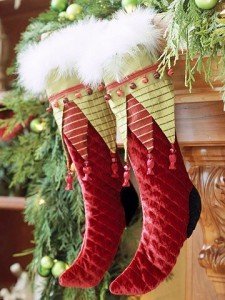 source