Those who have kids will be more than thrilled to open this article and get some outstanding ideas how to finally organize their kids' toys and get rid of the mess they see around their house everyday. See which toys organization idea will work for both your space and your kids and incorporate it as soon as possible. Teach your kids to organize their toys as they finish playing with them and keep their space neat and clean. When they have a clear idea where to store them, they will surely enjoy the task more. Check out The Best Toys Storage Ideas That You Would Love To Copy Now and get down to work!
Clear Boxes Toys Storage
Your kids will be happy to locate the toys that they are looking for quickly and easily and this storage solution is one of the most amazing ones.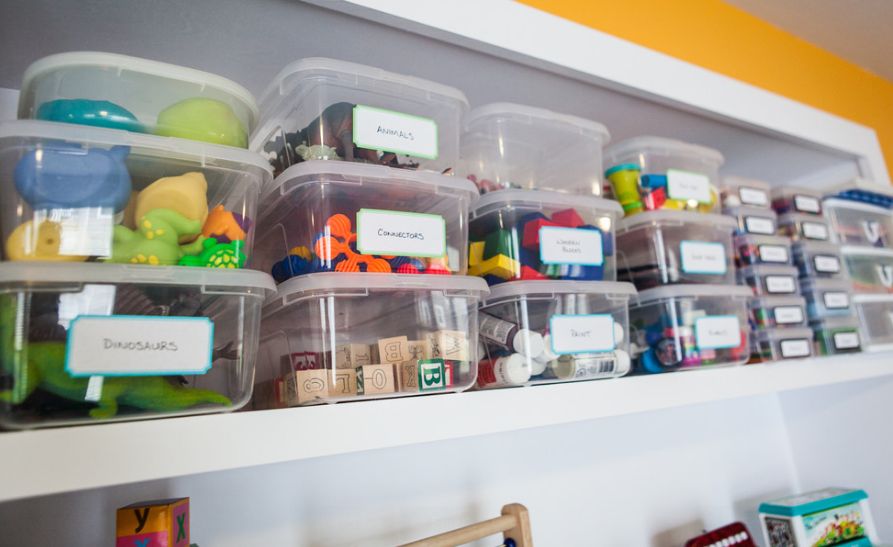 Under-The-TV Toys Storage
Here's a pretty sophisticated way to get rid of the cluttered toys in the living room. Turn the TV unit into a toys storage and hang the TV on the wall.
Labeled Baskets Toys Storage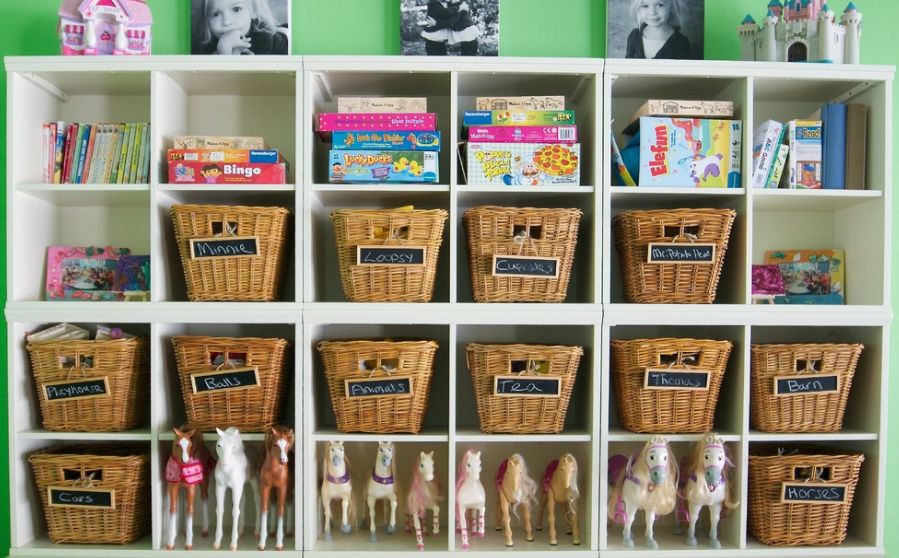 Doll House Toys Storage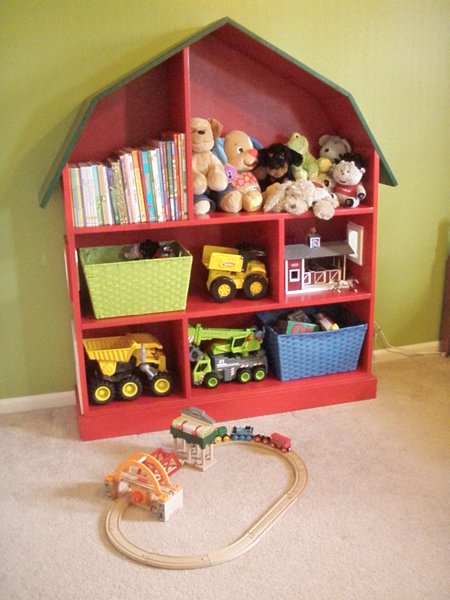 Under-The-Bed Toys Storage
Is the space under your kids' beds left unused? Well, it's time to get a big drawer and use it to organize their toys and keep them away from the floor. You will surely enjoy walking in the room in the dark without fearing that you will step on a toy and hurt your feet.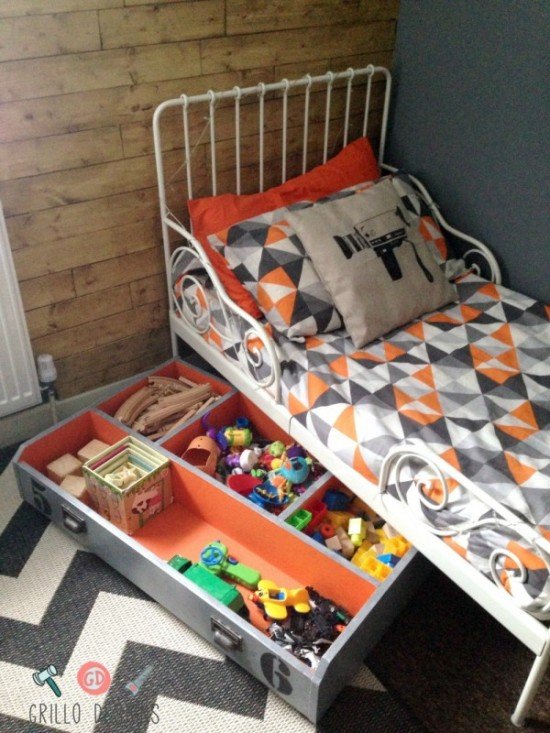 PVC Pipes Toys Storage
If your kid loves cars and have millions of different ones, this parking garage should be your next DIY project. You will need a crate and some PVC pipes and you will be done before you know it. Such an inexpensive idea that everyone is going to love for sure!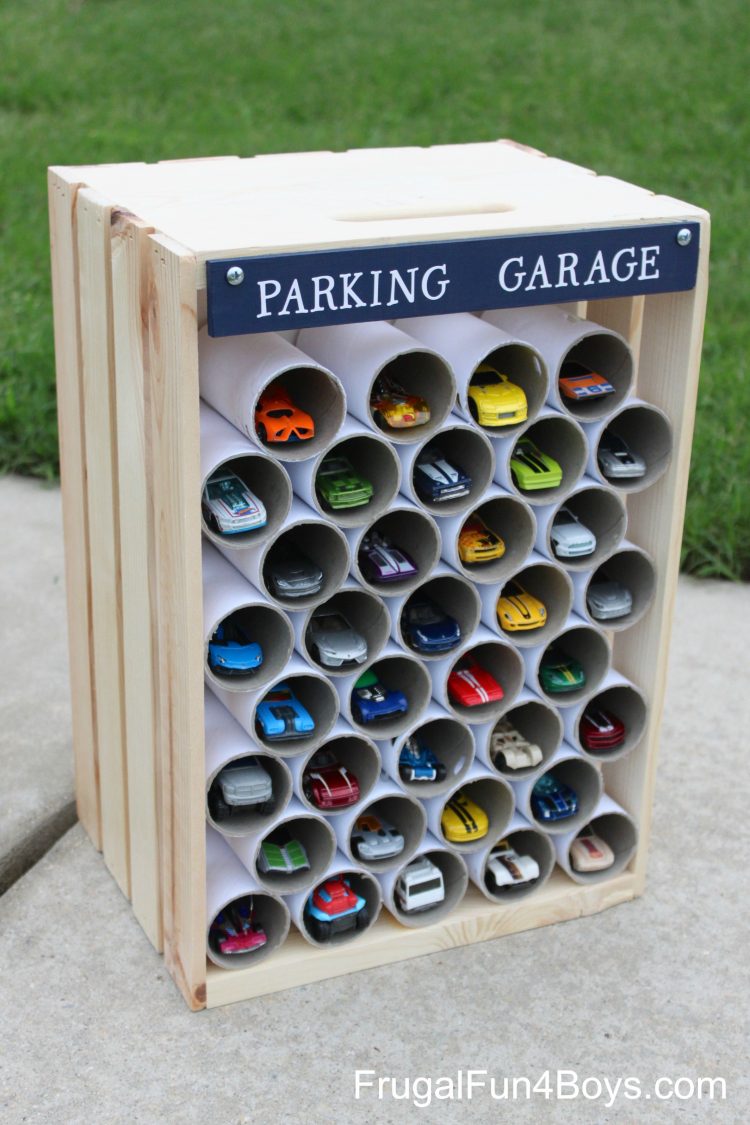 DIY Swing Toys Storage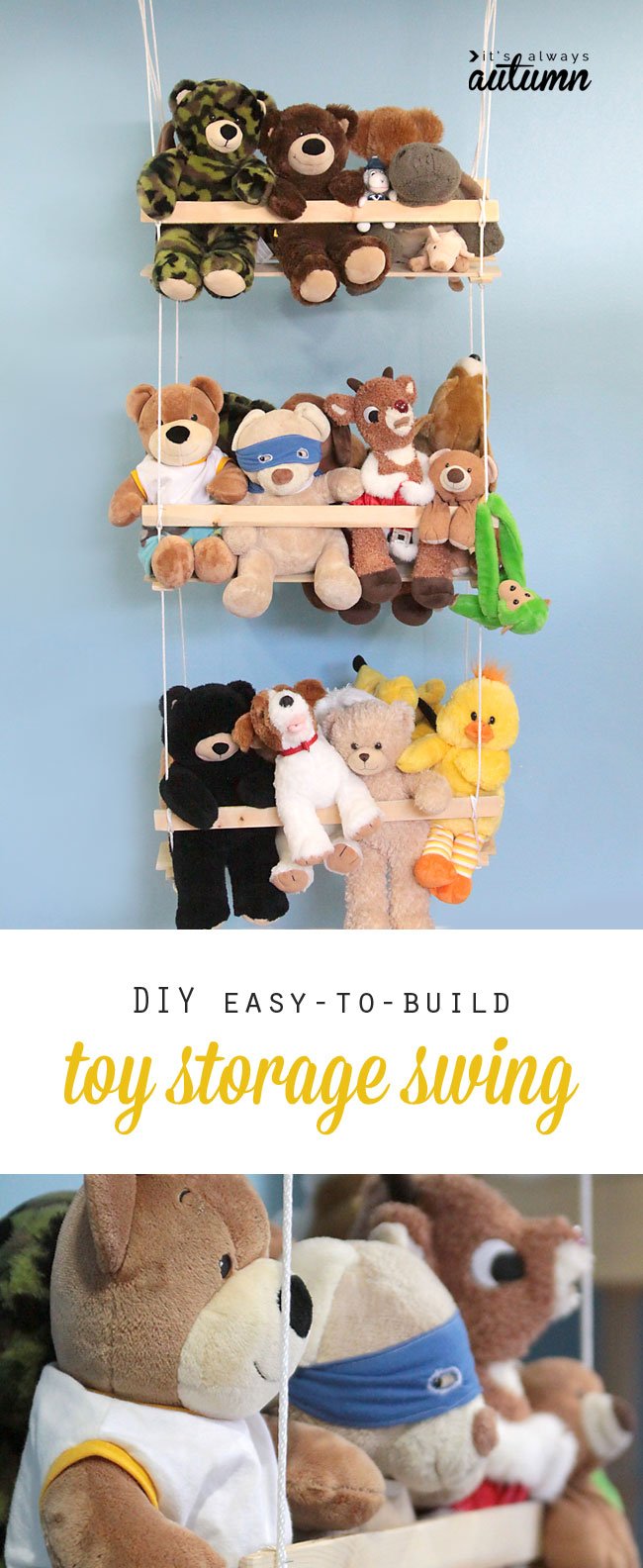 Crate Toys Storage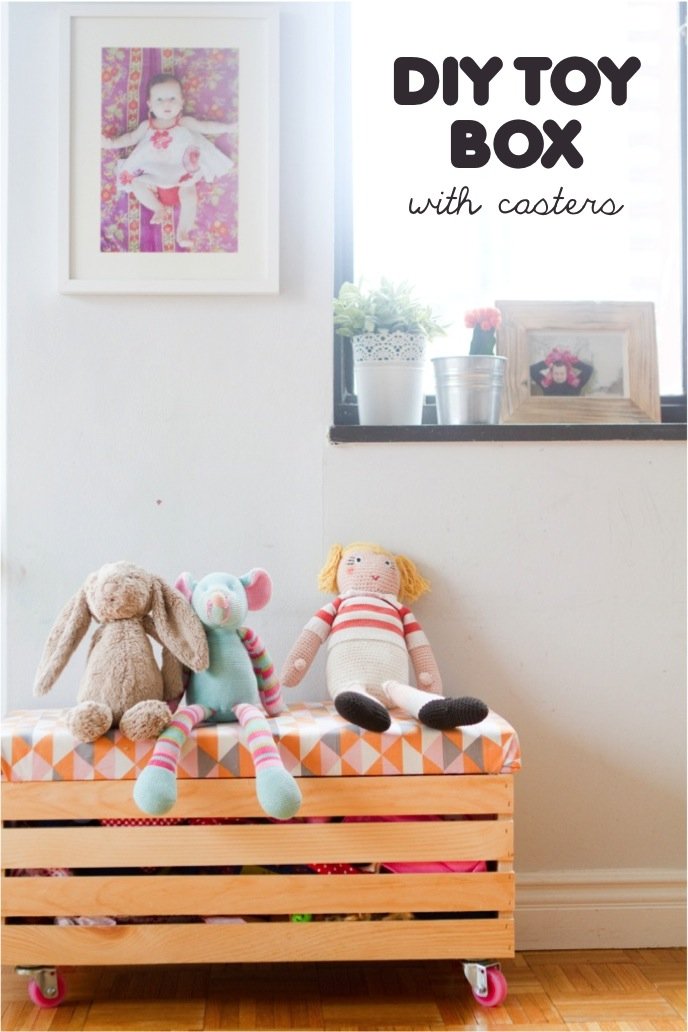 Labeled Bins Toys Storage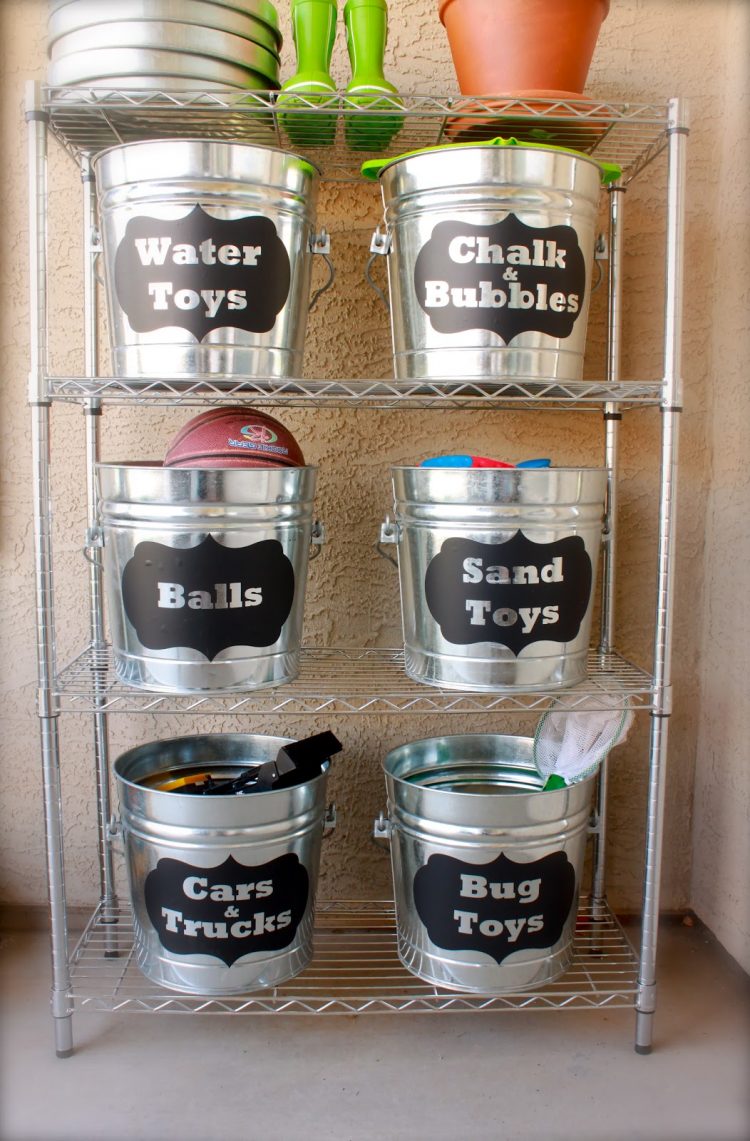 Cheap Bath Toys Organizer
Put the toys in the bath in order thanks to this wonderful organization idea.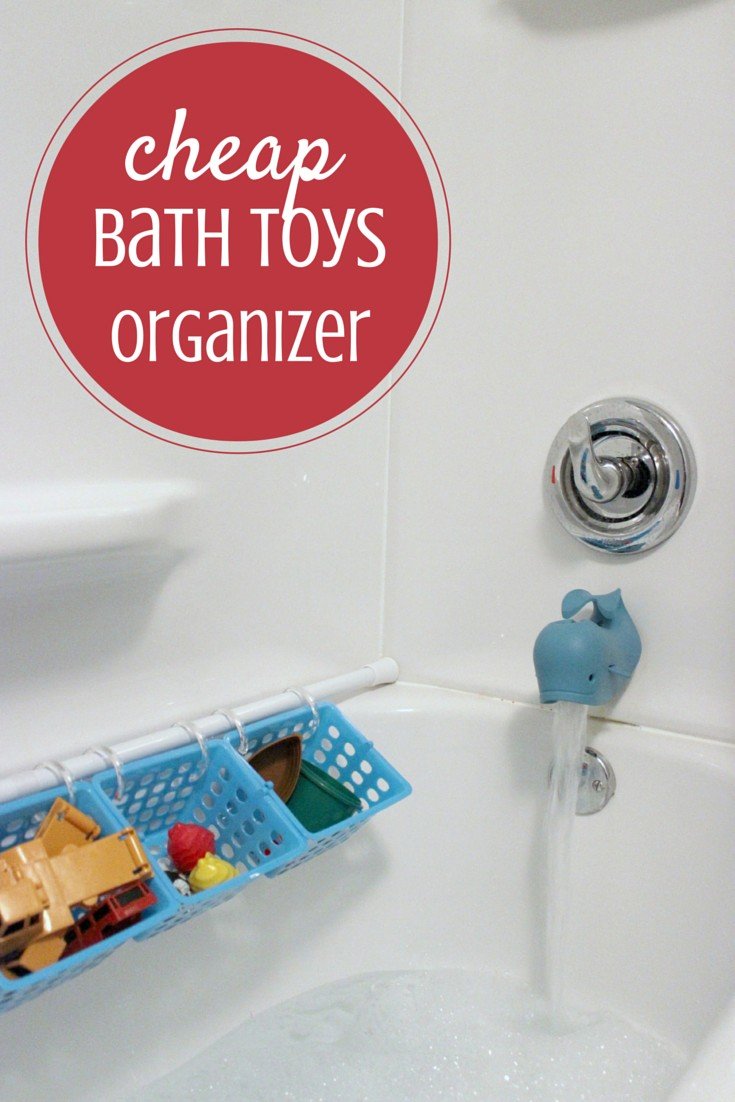 Wall Garage Toys Storage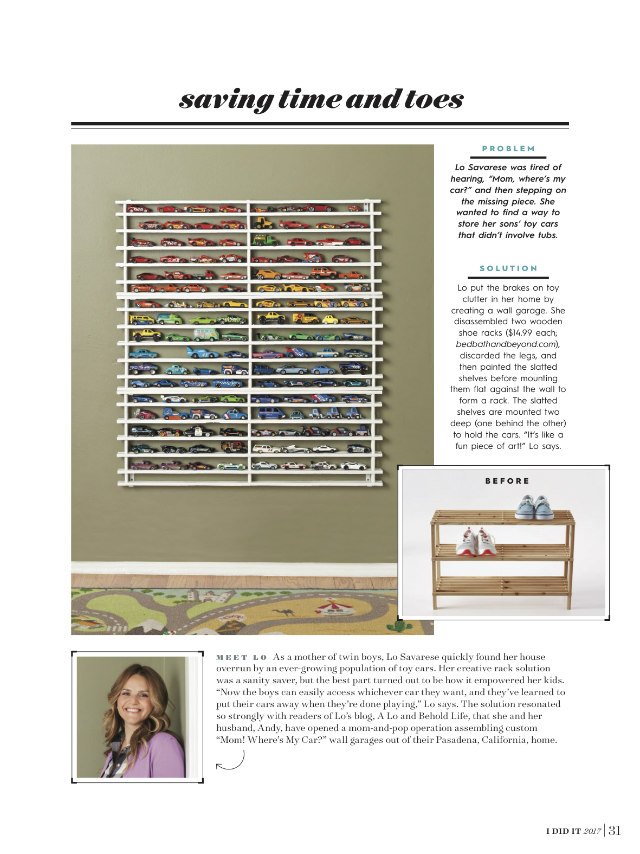 Stuffed Animals Toys Storage

Door Toys Storage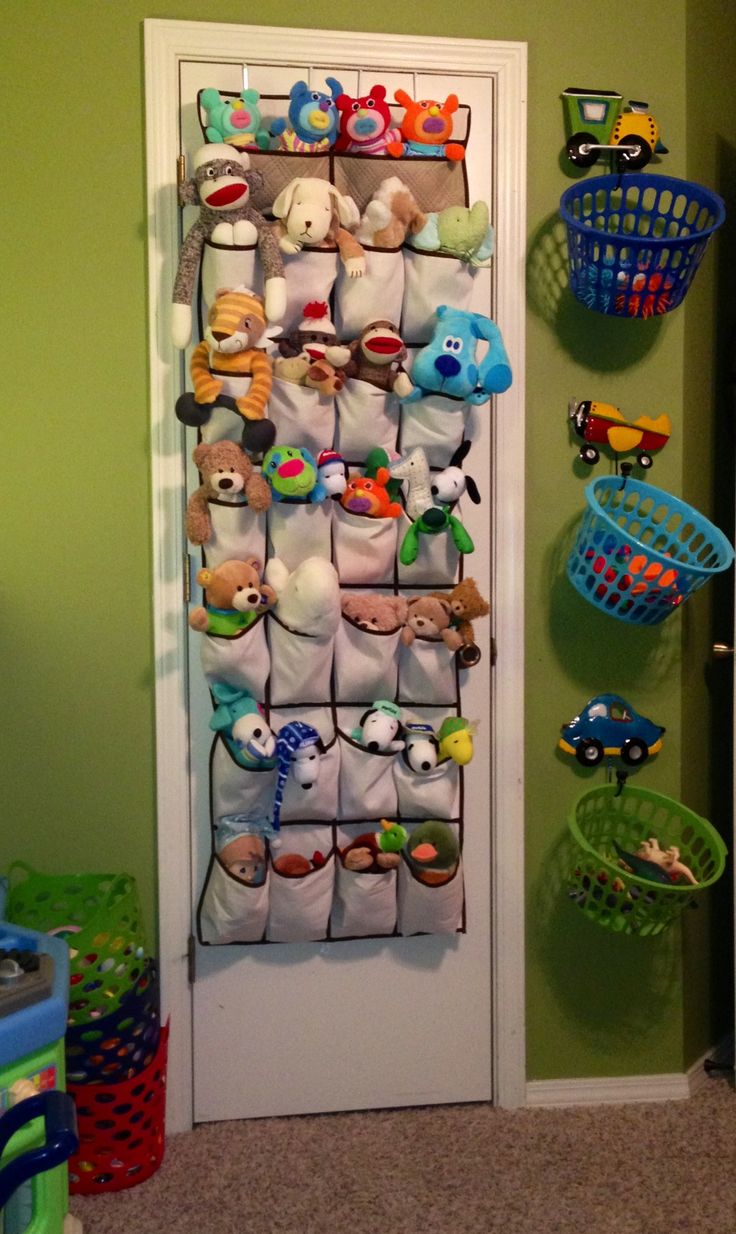 Wall Units Toys Storage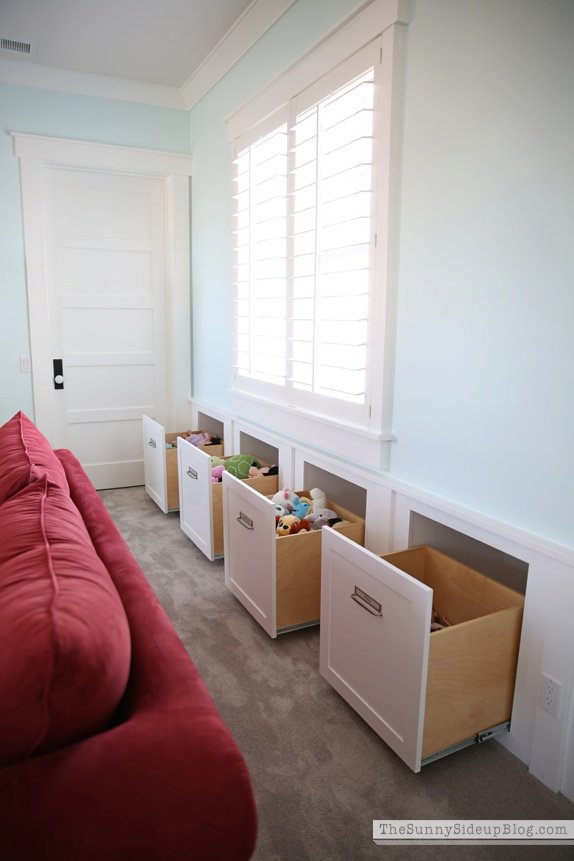 Rain Gutter Toys Storage
Have you recently replaced the rain gutters of your home? Give theme a brand new purpose by turning them into a toys storage. Place them on the wall and have the toys displayed and in sight.