One of the coolest colors, when we talk about a summer manicure, is the neon colors. Bright, cool and fashionable at first, just check out below how amazing are these neon nails art ideas and don't think twice to copy some of them. Be stylish and enjoy! In summer, the main trend is neon manicure. Instead of classic pastel and dark colors, choose bright and striking neon shades. Show your imagination and make yourself a juicy colored manicure. Believe me, with such a nail color you will have a summer mood even in rainy weather.
Characteristics of Neon Nails Art
Neon nail art is not just a bright color of nail polish, but a real explosion of colors. Even without design and decor, this manicure will not go unnoticed. This manicure has its own uniqueness. During the day, the manicure is just a shiny nail polish, and in the evening – the nails shine in the dark. Neon manicure is ideal for parties and discos. Ideally, such a manicure looks well on short or medium-long nails.
Neon colors are most precisely and effectively combined with tanned skin, that's why you give preference to a neon manicure during the summer holidays. Choose a neon manicure, but do not forget that it is better not to overdo it. Such a manicure is in harmony with clothes of beige, light and blue colors. For a modern look, choose denim clothes in light yellow, blue and purple colors.
Using neon nails art, you can create whole pictures with drops, spots and stains. Spray various colors of neon nail polish on the white background. If you choose carelessness, you will get a more abstract image. Such manicures always require careful wearing.
Neon French manicure
A simple, but at the same time bright and interesting option for applying neon in the nail art, is a variation of the French manicure. The tips of the nails in neon version, with a muted matte background, look original and classy. You can also combine two neon colors in a French manicure.
Neon Ombre
By using neon colors you can create a beautiful gradient manicure. As an example, it can be a combination of green and blue, pink with yellow, blue with red. In the gradient, soft shades and neon tones are often combined. The decor in such a manicure is most often a selected design with elements of geometry and graphics, i.e. neon fragments folded in the style of stained glass. Owners of short nails are offered a large selection of nail designs in neon manicure. For spring, choose better gentle colors, and decorate a few nails with a neon design. In summer, cover the entire nail plate with bright, "sparkling" colors, such as: red, pink, blue and acid shades. The manicure will look like summer and fun, and it may be supplemented with a design in the form of gradients or safari drawings.
In winter, fashionistas choose the main cold color – blue, combining it with black, red and white. Most often, winter neon manicure is decorated with drawings in the form of snowflakes or Christmas trees. But in the mono-coat, the bright blue color is also spectacular.
The yellow color will always cheer you up, giving them an image of cheerfulness and saturation of summer and sun. Yellow neon manicure is not for everyone. This color is very extravagant. Such a manicure would, of course, be ideal for vacation. But it must be adapted to the everyday image. The best solution in manicure will be that option when the entire nail is not covered with yellow color, but only bright accents are highlighted. The latest trend for the summer 2022 is a nail covered only with a transparent base, and on it there are several neon spots or stripes.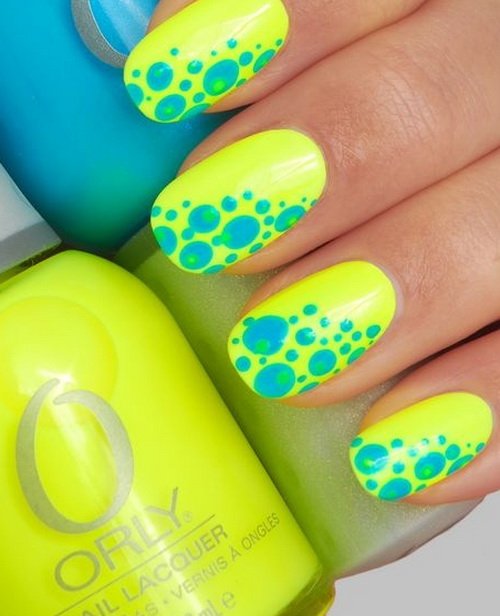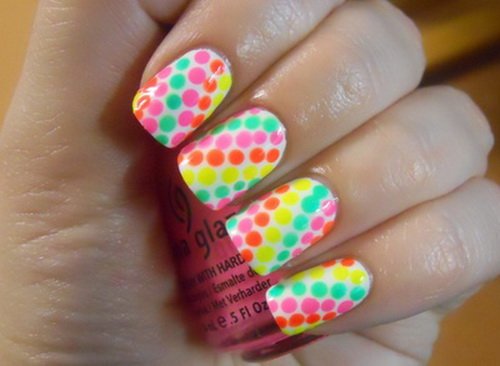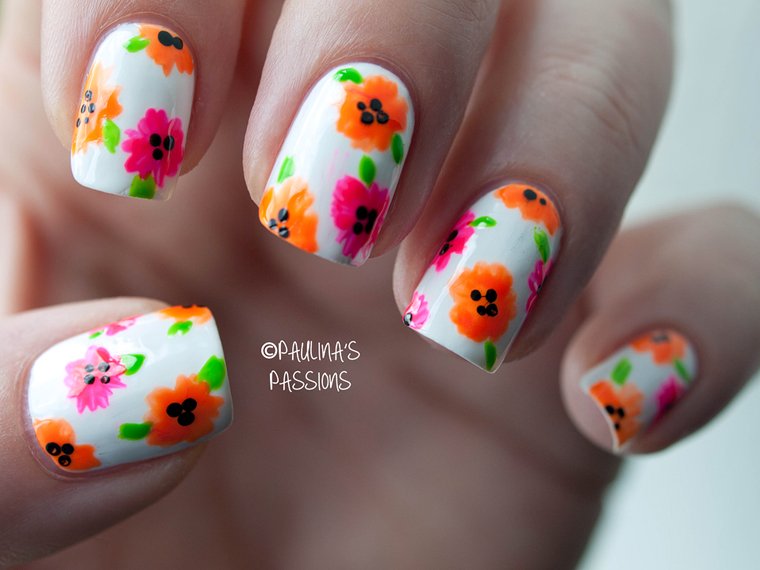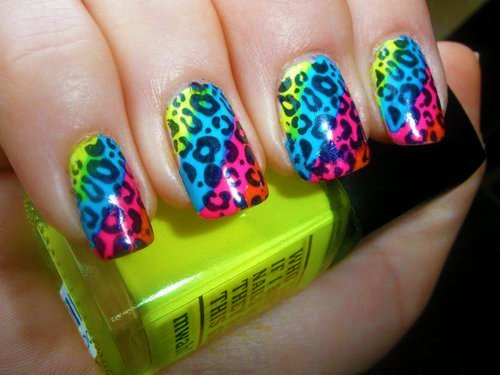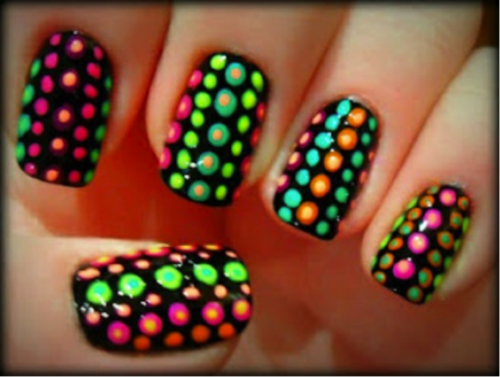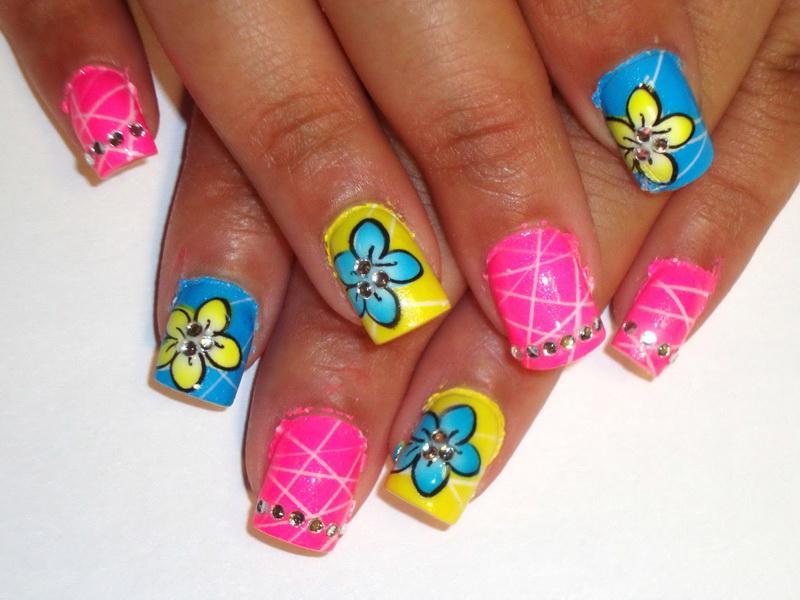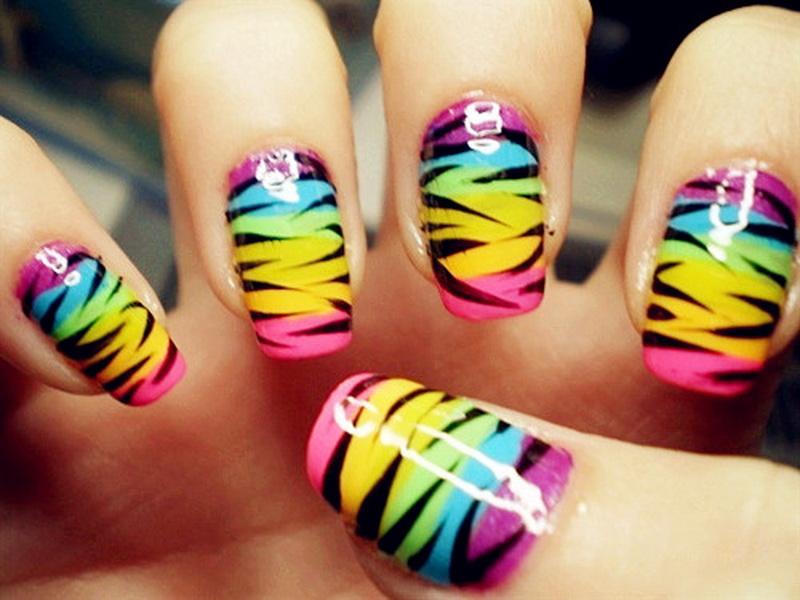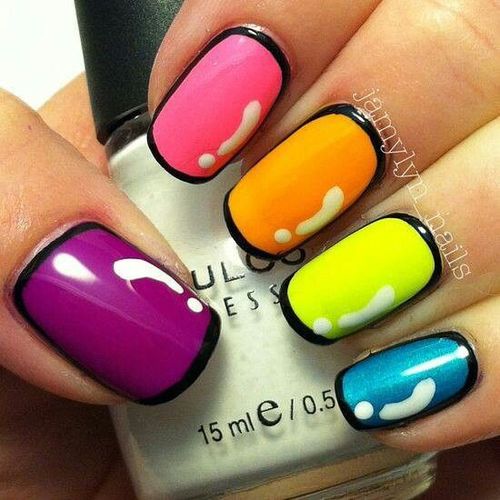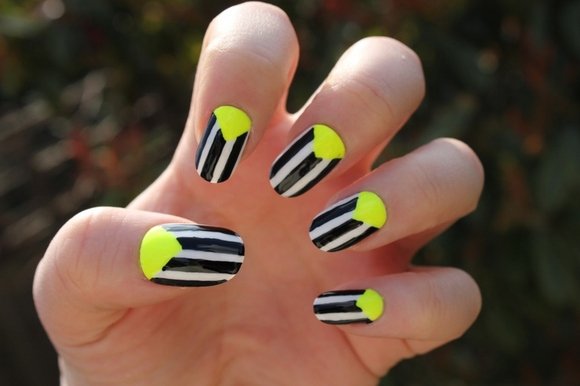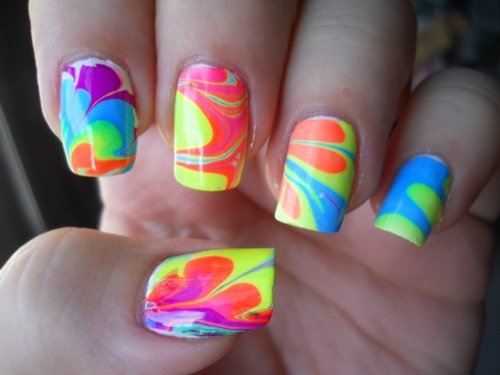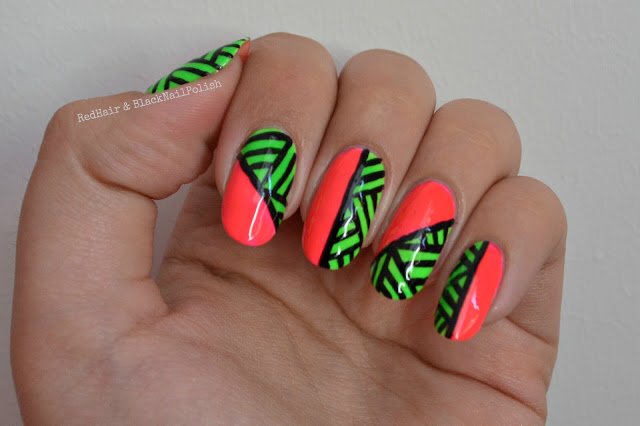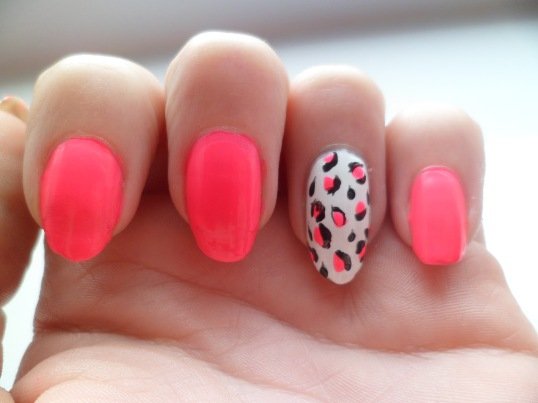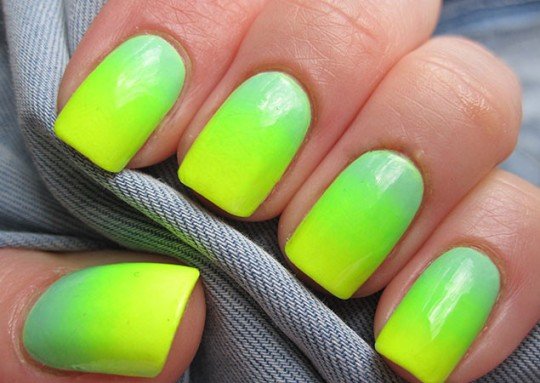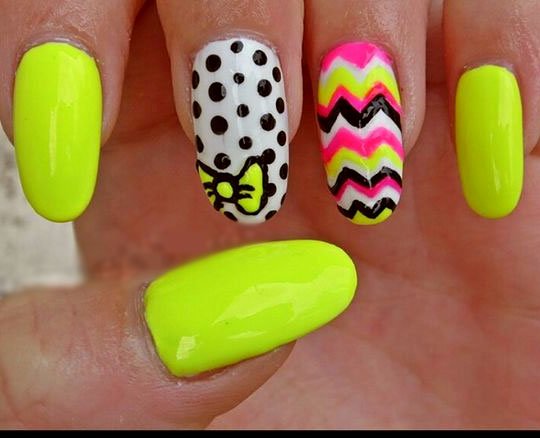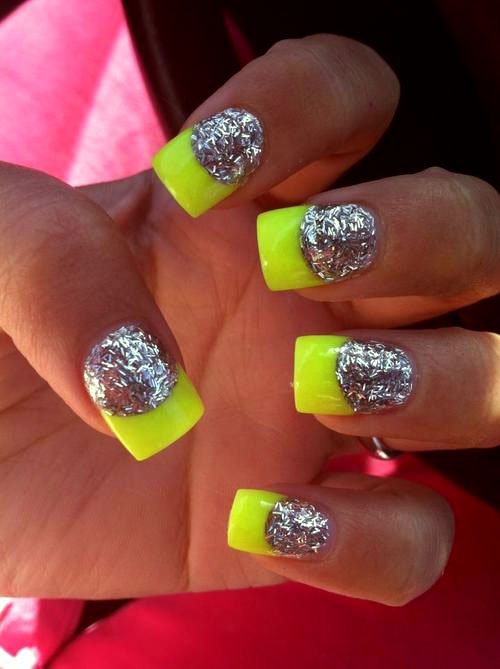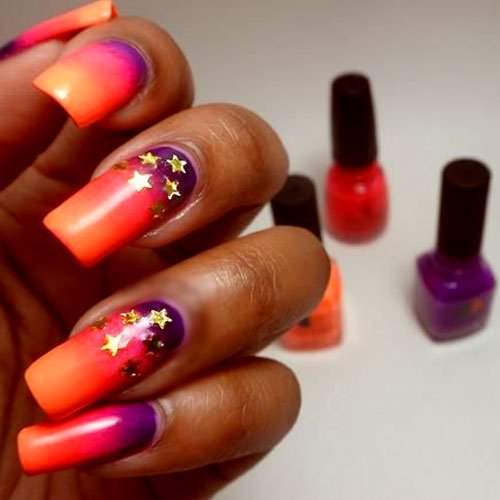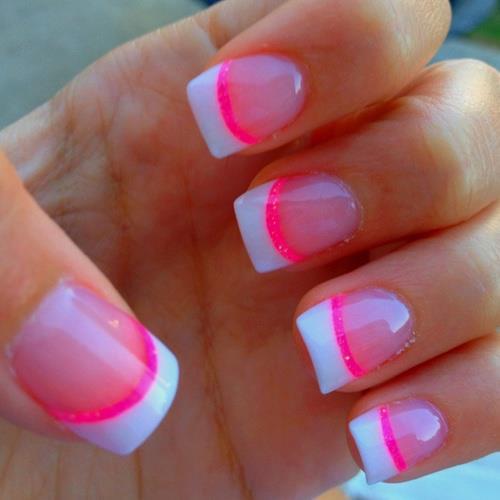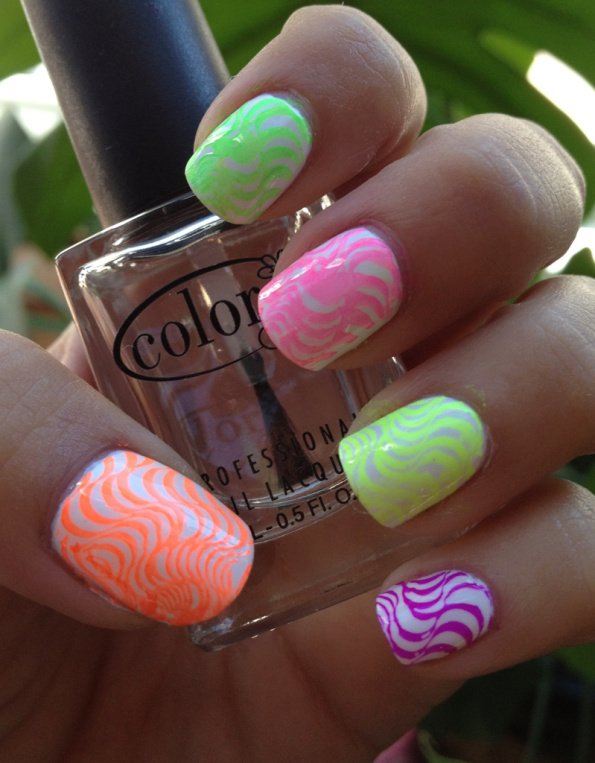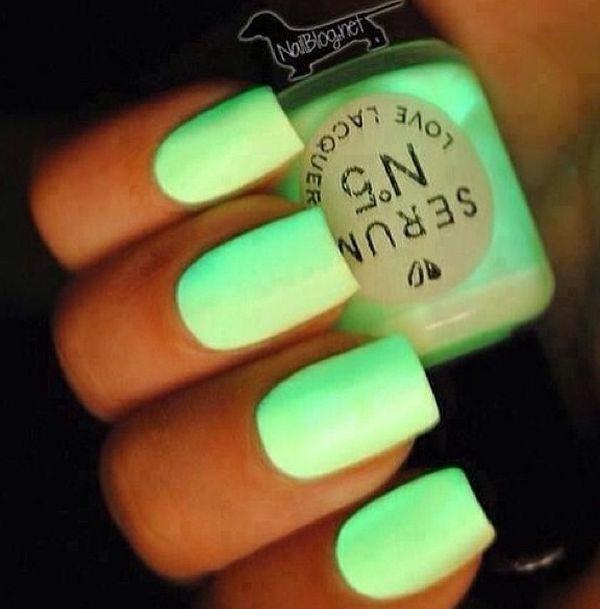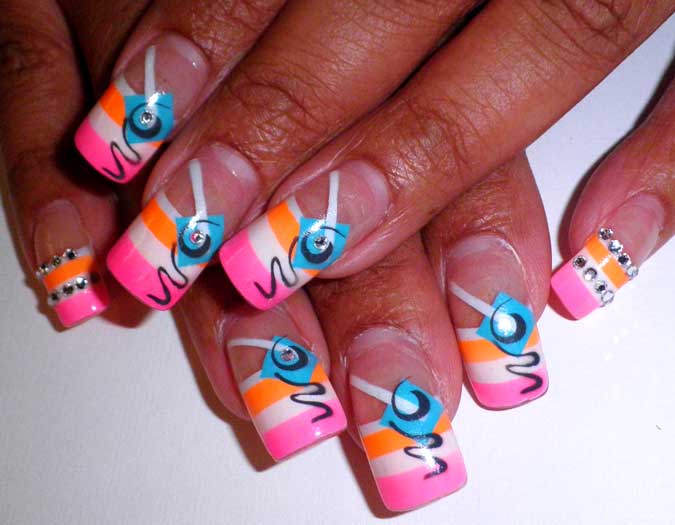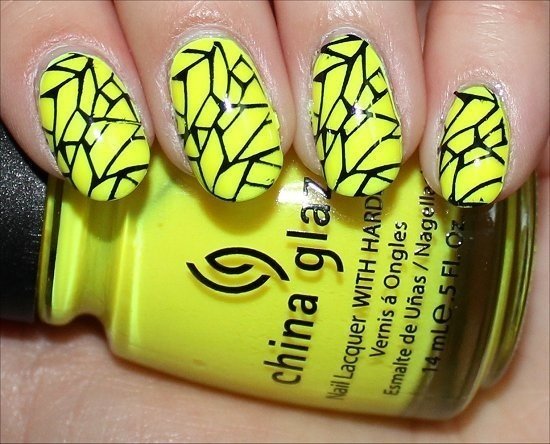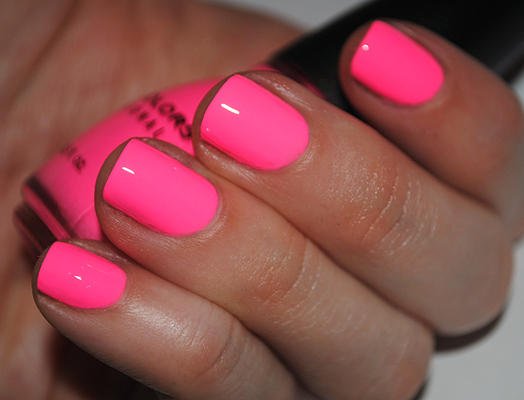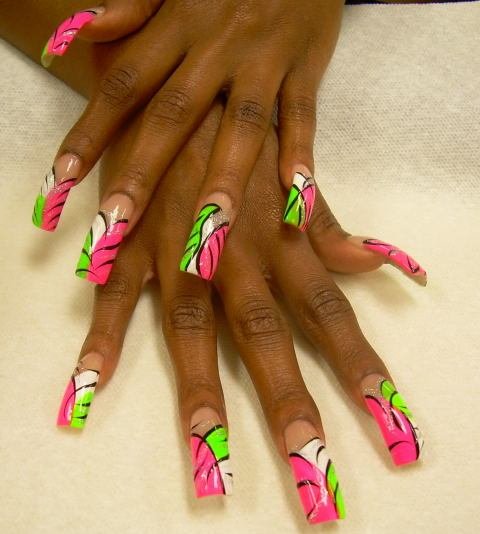 source