Do you think that every home that has striking home decor is decorated with lots of money? Well, I have to tell you that you are completely wrong. These step-by-step home decor ideas will prove to you that you can create some extraordinary decorative pieces with little money, some patience, and some time. Everyone who gives a DIY project once a try will get hooked on them. Are you one of those people who are constantly looking for DIY inspiration? You are certainly going to love to see these step-by-step tutorials which are not hard to make at all.
Don't miss to see the inspiring DIY polka dots home decor ideas and the interesting chicken wire decorations either that will add fun to your home. I think that now I have got you covered with some outstanding projects for a while!
DIY 2-In-1 Console tables for room
Has it occurred to you that you can make two console tables out of one old table that you are about to throw away? Think twice before getting rid of it. It may require some work, but the results will be outstanding. Polishing the table, cutting it in two, and repainting the parts are the tasks you will have to do in order to get these beauties.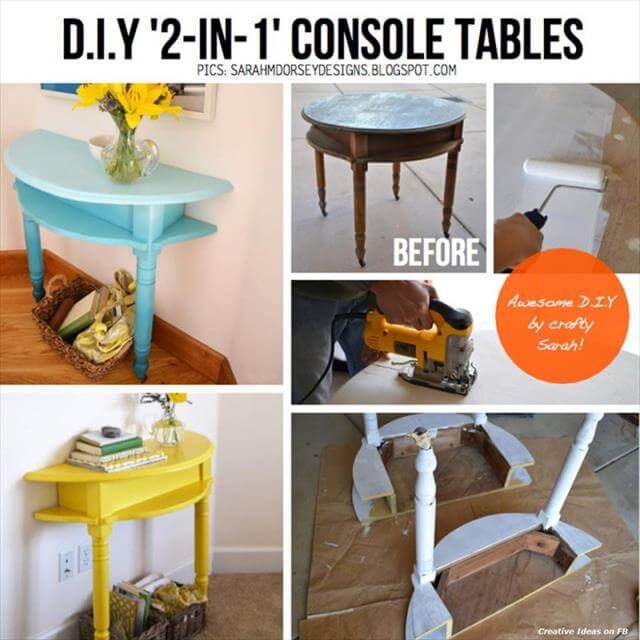 DIY Lamp with Bottle
Do you desperately need a new bottle but you are not in the mood for spending money? What do you say about recreating this one? Take a look at the photo below, make a list of the things that you will need to get, and follow the steps to make it. DIY lamps are amazing since you can choose everything according to your personal taste and make it fit into your existing decor with ease.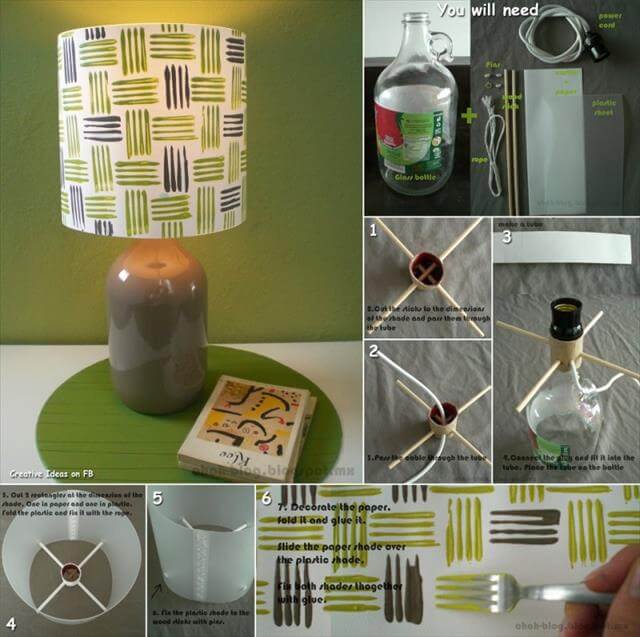 DIY Succulent Pod & Organizer Bookends
Bookends are perfect because they keep our books stand right on the bookshelves. Your next bookend can be a succulent pod at the same time. This is such a nice way to refresh your shelves and incorporate some really functional decorative pieces.

DIY Rope Ottoman
It's really important for your safety to replace the tires of your car after some time, and when you do that make sure you save the old ones for your next DIY project. By using rope you can get some stunning ottomans that you can use both inside or outside your home.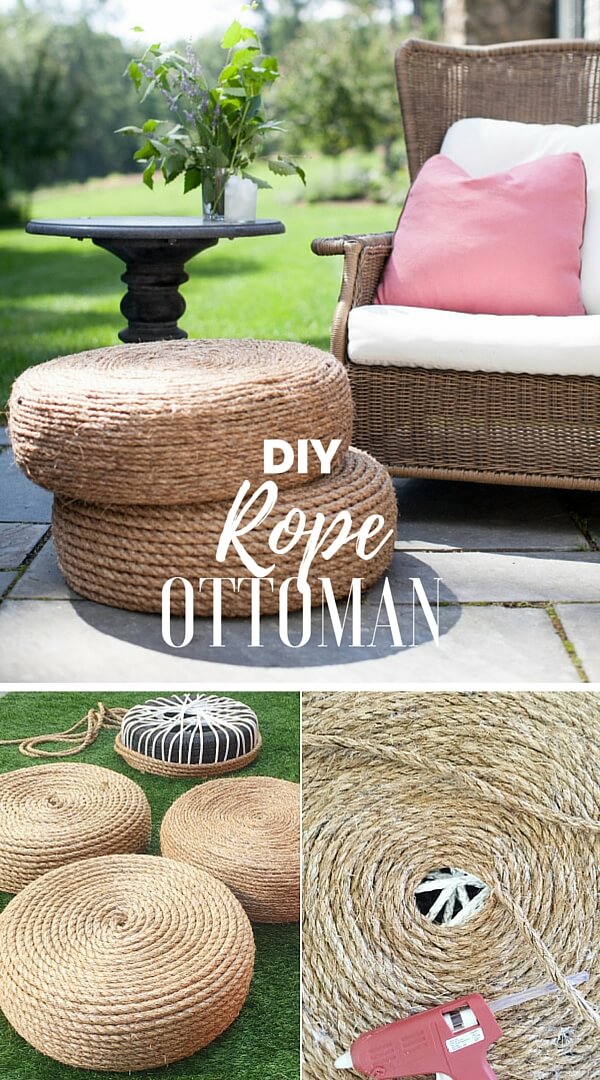 DIY Picture Frame Shelves
The old vintage frame that has been collecting dust in your basement can get a completely different life. You can turn it into your next shelf in just a few steps. This craft is not hard at all, so why don't you give it a try?

DIY Honeycomb Shelves
Are you in the mood for more shelves? The honeycomb ones really got my attention especially due to the fact that they can be made out of popsicles. This is such a nice way to enliven any of your empty walls on a budget. These step-by-step home decor ideas are truly amazing, aren't they?

DIY Himmeli Geometric Sculpture
Straws, a metal wire, and spray are the three things that are keeping you away from this gorgeous Himmeli geometric sculpture.

DIY Feather Pendant
This feather pendant looks super expensive, stylish, and sophisticated, and you would have never guessed that it's a DIY project which doesn't cost a fortune. Are you willing to give it a try now that you saw how it's made? It's definitely one of my top picks for today!

DIY Canvas String Art Graffiti
We all know that art pieces can cost an arm and a leg, and if you have a large empty wall, you certainly need an art piece that will add life to the room. Are you confident enough to put your skills to a test? I don't mean to get you down to drawing. Being creative can get you some stunning arts, so grab a canvas, some string, and sprays and have fun on your next DIY project.

Rustic DIY Mason Jar Wall Lanterns
Is your home decorated in a rustic style? If yes, these mason jar wall lanterns should be your next DIY project. Grab all the necessary things and make a statement in your interior. Everyone will be asking you where you have got them from, and you can proudly say that it's your work!
Easy DIY Wall Stencil With Paint Pen
Are you sick and tired of staring into a monotonous wall and you are looking for a cheap alternative to change something about it? I suggest you use a sharpie paint pen to draw any pattern that you like. Don't be afraid to use your creativity and come up with an interesting design of your wall.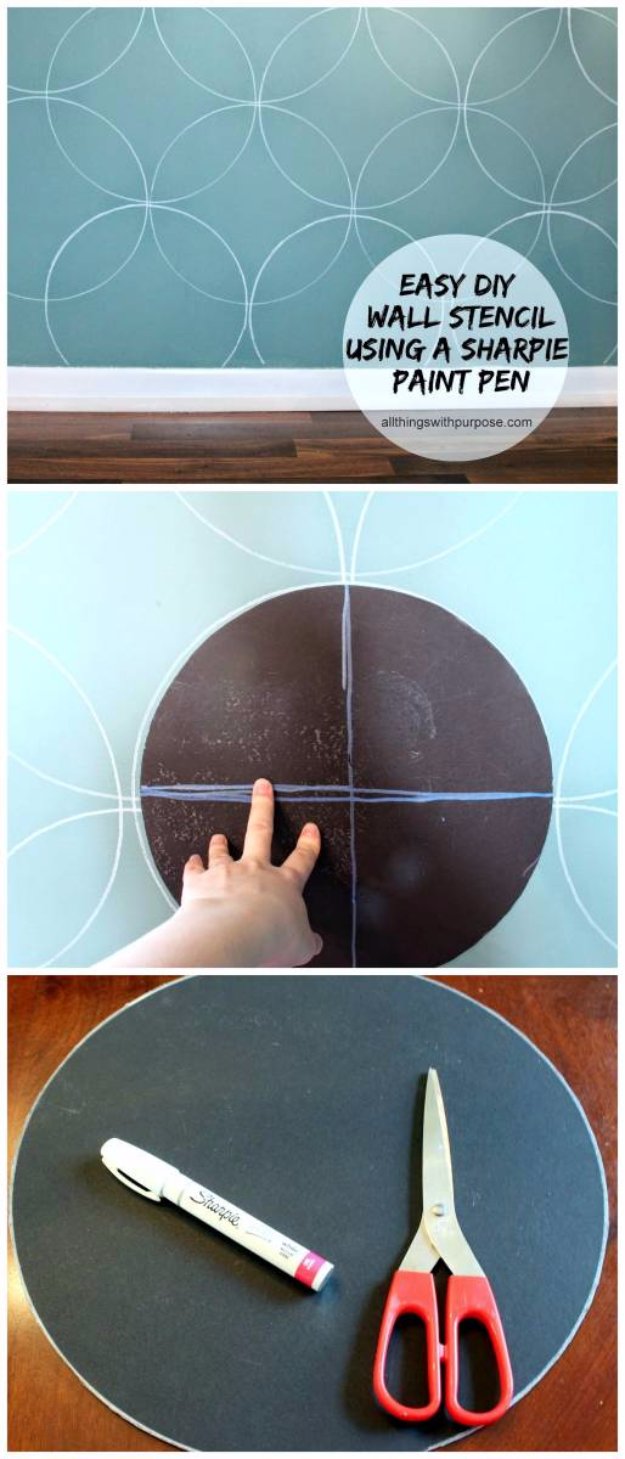 Have you managed to make your picks? Let me know in the comments below!