Do you often wish you had a bigger fridge? Like one of those massive ones you see in magazines or home tours with famous people? Every housewife does. The real point is that you don't really need a bigger fridge, all you need is to use the space you already have in a smarter way. Yes, that's right. You need some new ideas how to organize your fridge and save space.
Do you feel like you are wasting too much food just because you let it expire as it is sometimes hide n somewhere in the back , out of eyesight and you forget that you even have it? Well not anymore. Now, here are some clever ideas of how you can organize your fridge in order to get some space and everything  you keep in the fridge to be just in front of your eyes when you open the fridge door.  We have prepared a gallery of the best fridge organizing ways in order to save some space. If you need to re-organize your fridge, I'm sure at least one of these refrigerator organizing ideas will work for you! Browse them out and finf\d the perfect one for your fridge ingredients.
1. Lazy Susan in the fridge? Yes!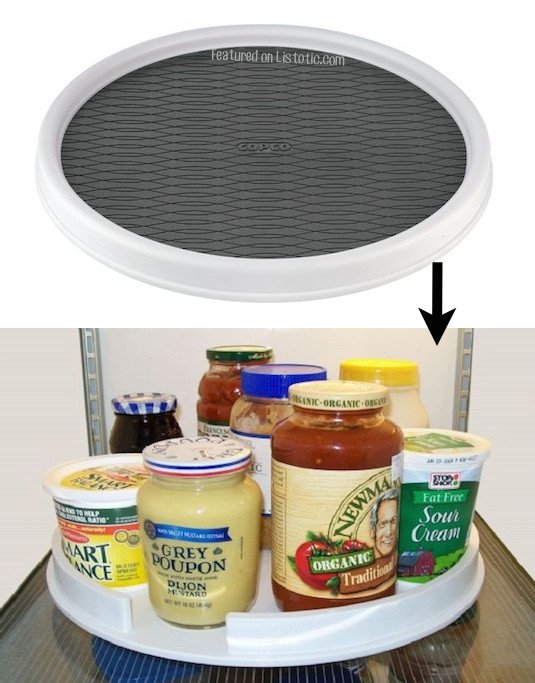 source
2.Upside Down Squeeze Bottles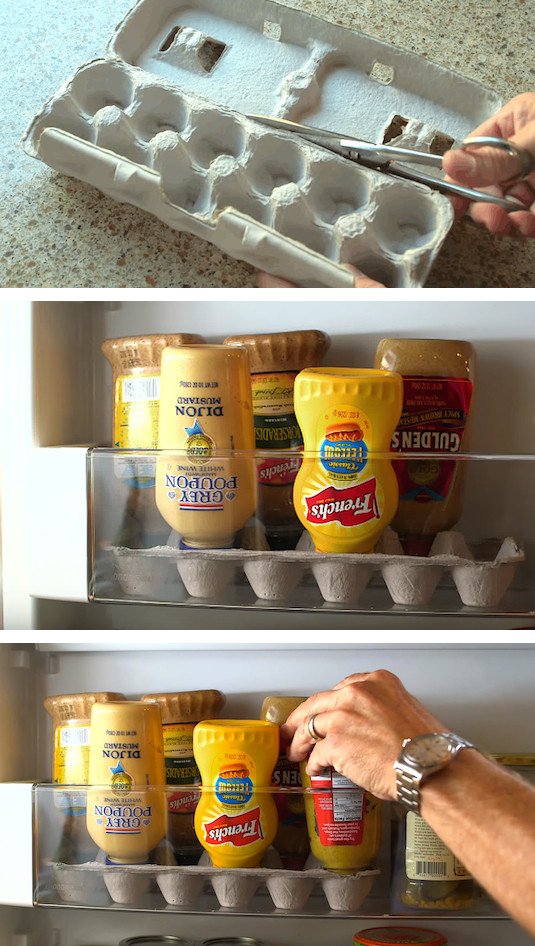 source
3.Magnetic Bottle Holders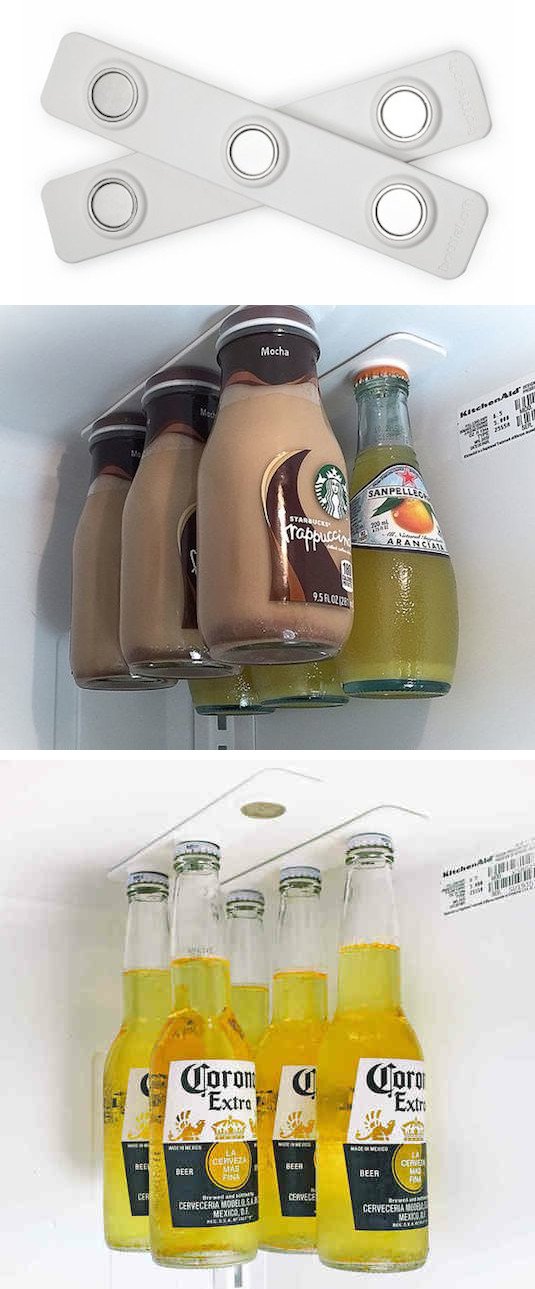 source
4.Install miniature pull-out drawers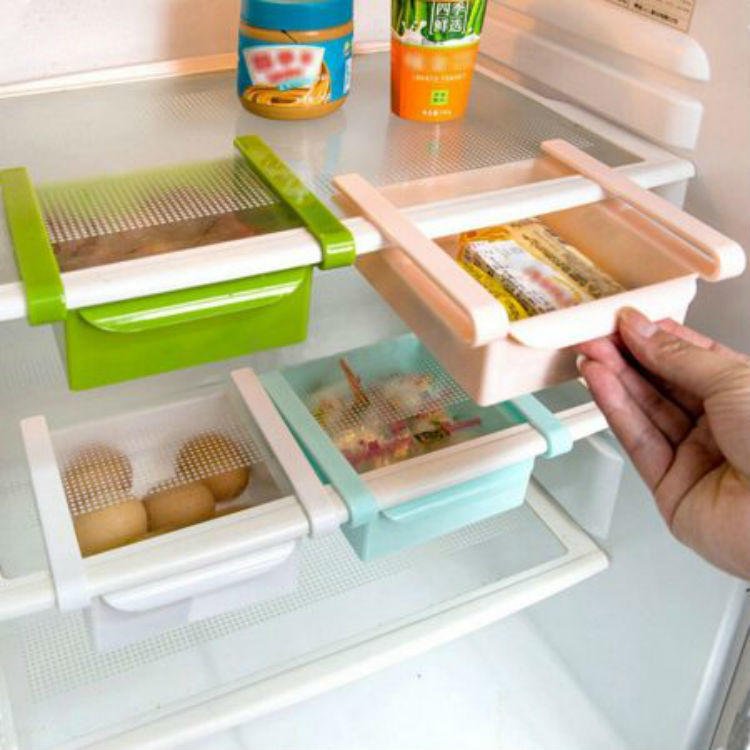 source
5.Zip n Store Revolutionizes Food Storage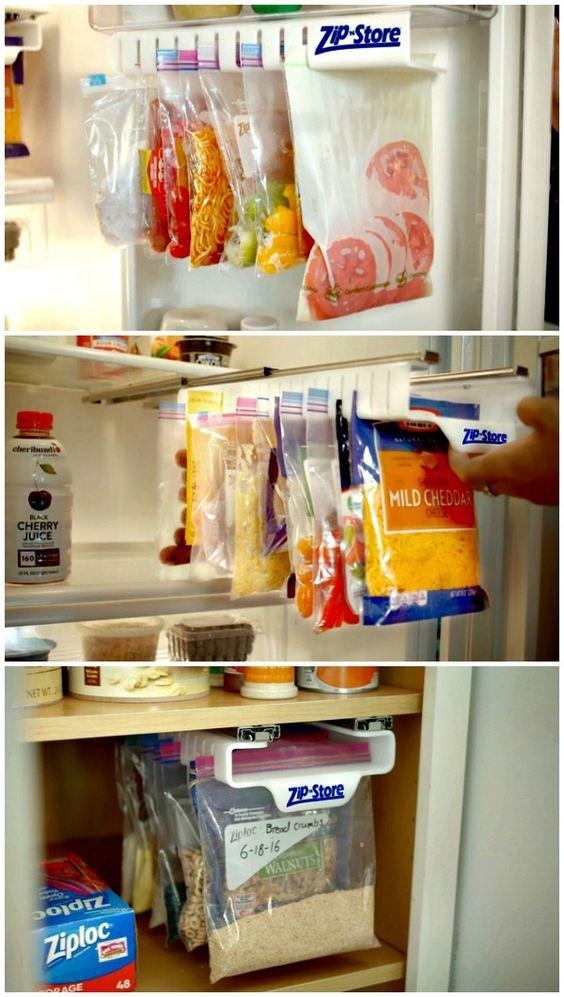 source
6.Use a binder clip to keep those bottled drinks in place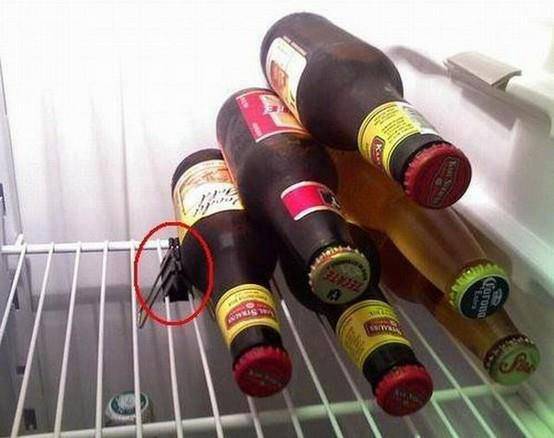 source
7.Freezer binder clips space saving tip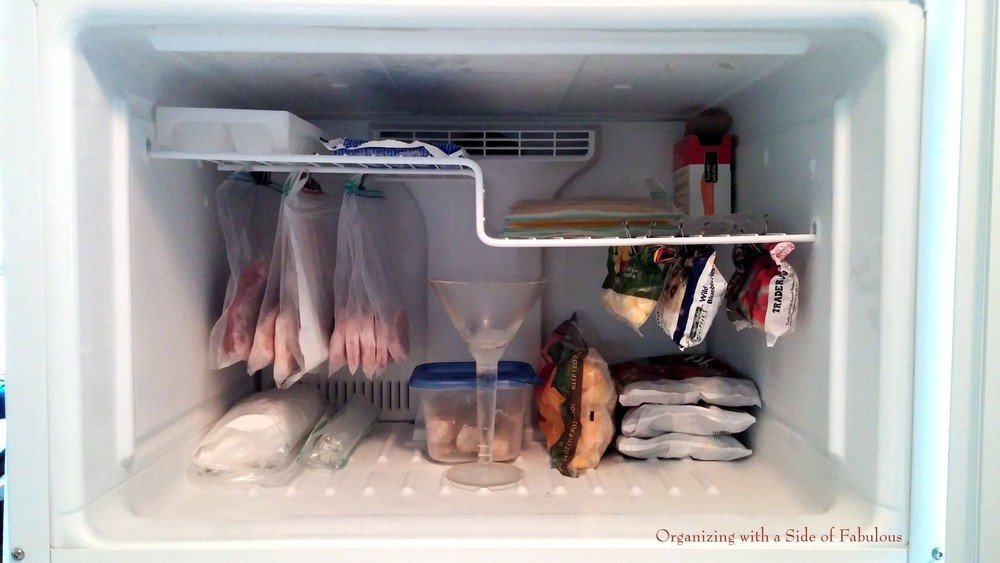 source
8.plastic egg holders with sturdy covers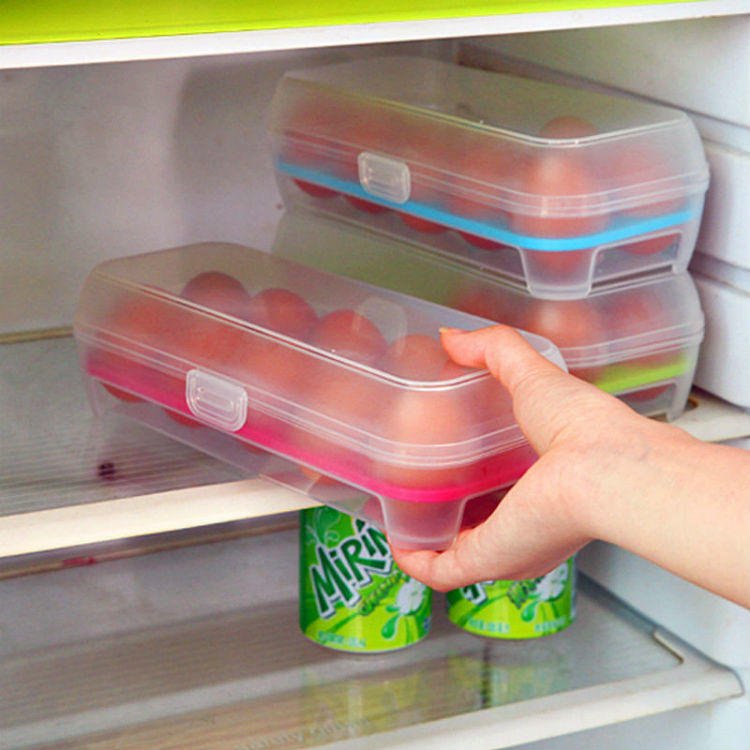 source
9.Hang suction baskets on the side of the fridge..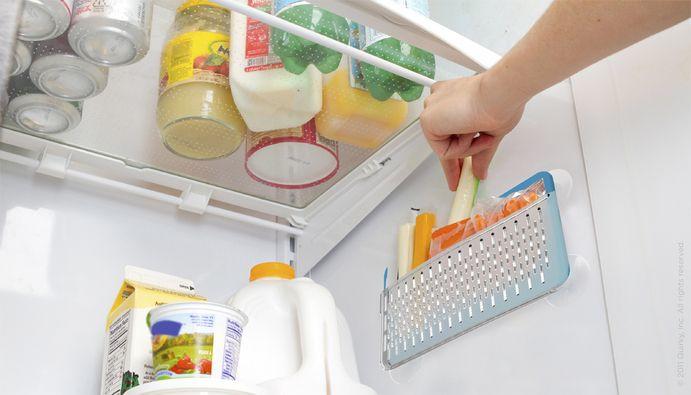 source
10.Free Your Food: Produce Storage Tool For The Fridge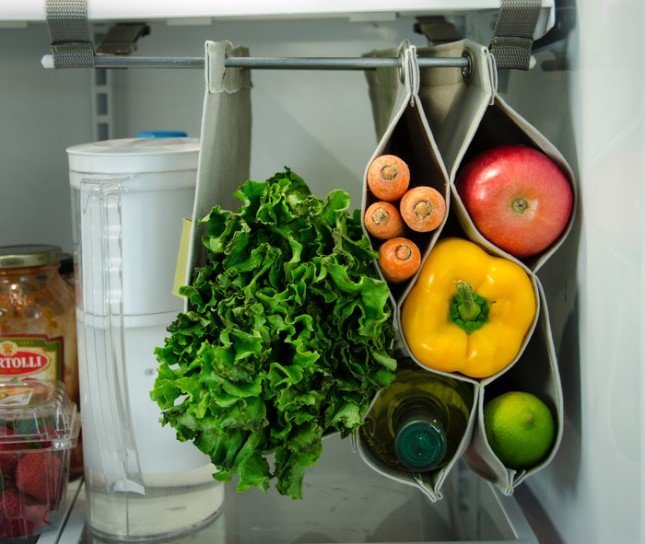 source
11.Bottle stabilizers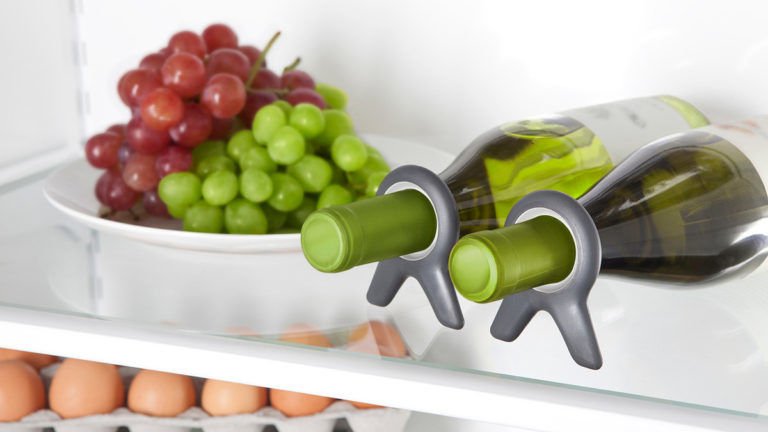 source