Now that Easter is just around the corner you are probably on the hunt for the perfect festive manicure so this is how you ended up reading this article. Here I'm going to lend you a hand and inspire you with some great ideas that will help you decide on the Easter nails design. It's good to have a preview of varying ideas in order to see what you would like to have on your nails during the holidays. There are some playful designs that are more relaxed and chill while there are some more elegant and sophisticated. It's up to you what you will choose, so have a look at the photos below and make your picks. These Inspiring Easter Manicure Ideas That Will Get You In The Festive Mood are very pretty and their pastel colors will melt your hearts. Check them out!
Easter can't go without the famous bunny, so you will spot it in lots of manicures. It's really cute, so you will definitely want it on your hands too!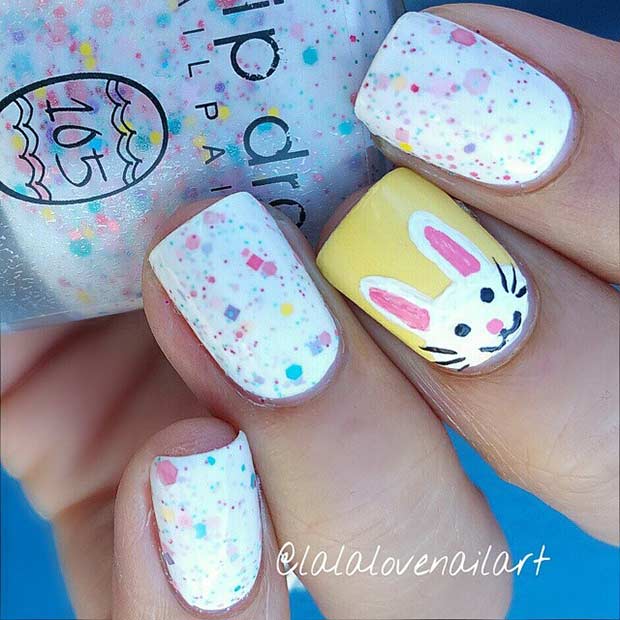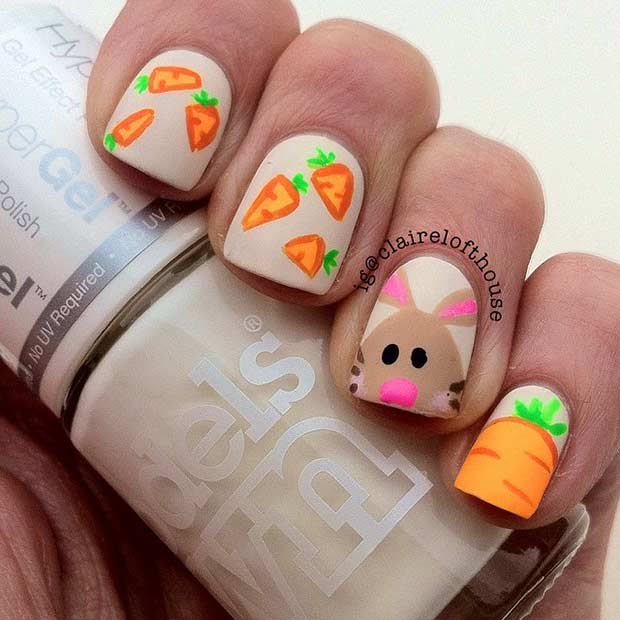 You can't have an Easter manicure without feeling the spring vibe. Combine your favorite floral motifs with a bunny and you will have the perfect mani in no time.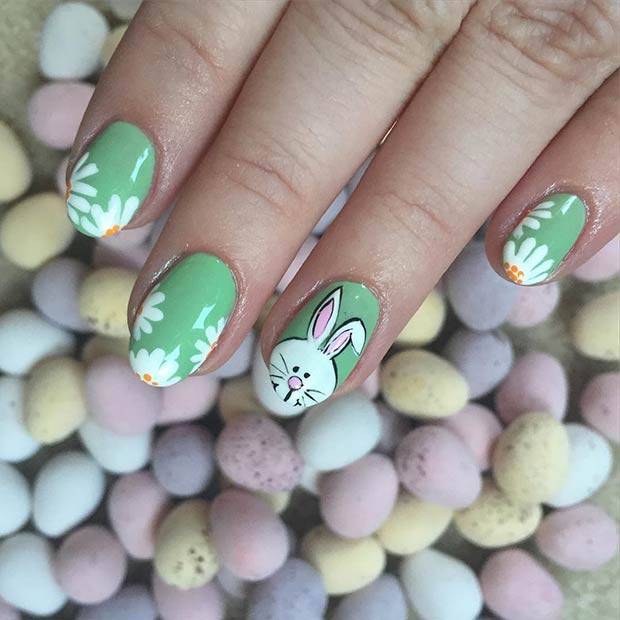 Have you been opting for the ombre nails design for quite some time? The pastel ombre look teamed with the smiling Easter bunny is a winning combination. Give it a try! You are going to love it cause it's very gentle and feminine.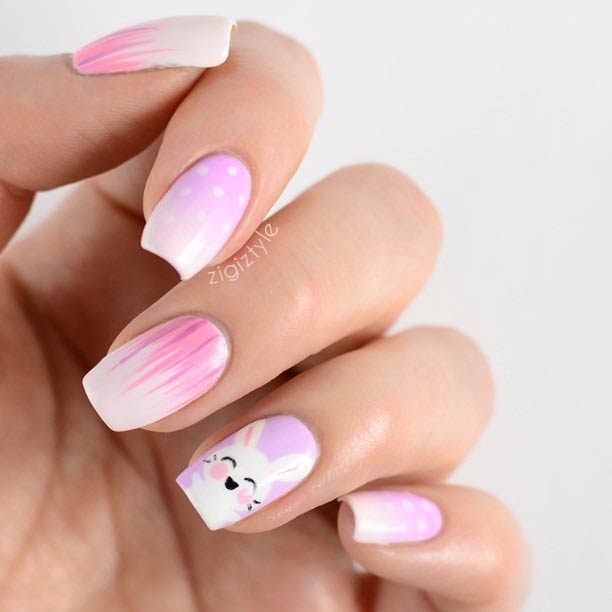 The pom poms are not common when it comes to nails design, so this is such a unique look that will get you in the center if attention for sure. If you want to make a statement this is a way to go!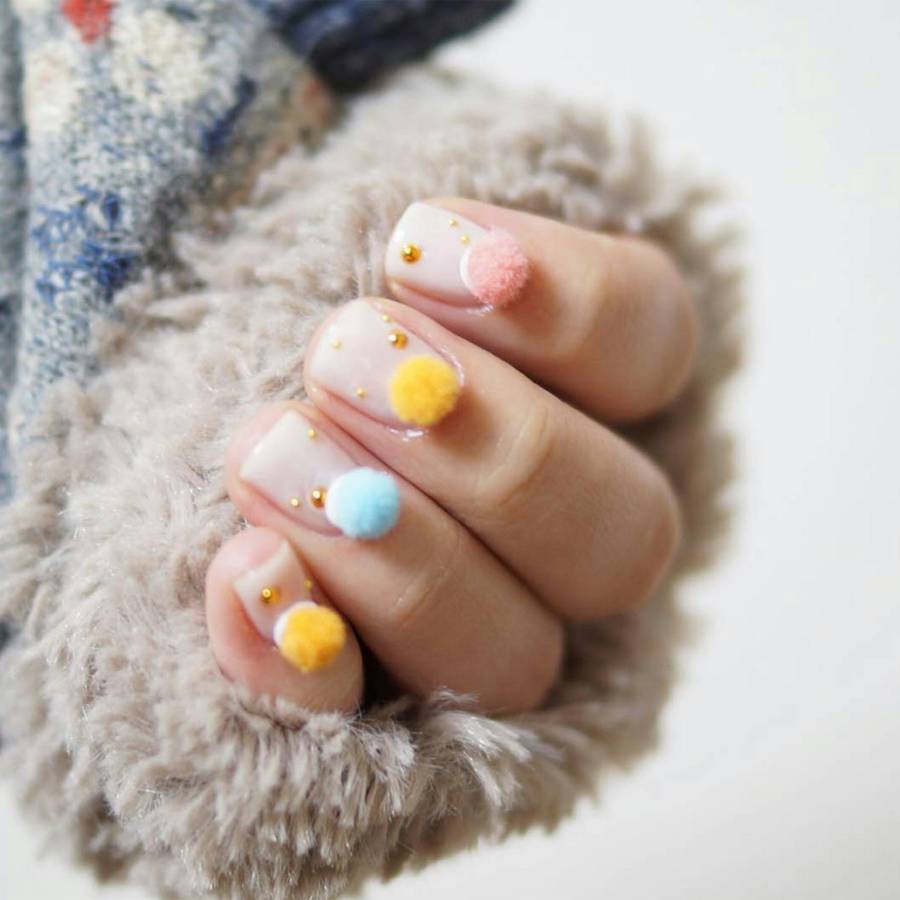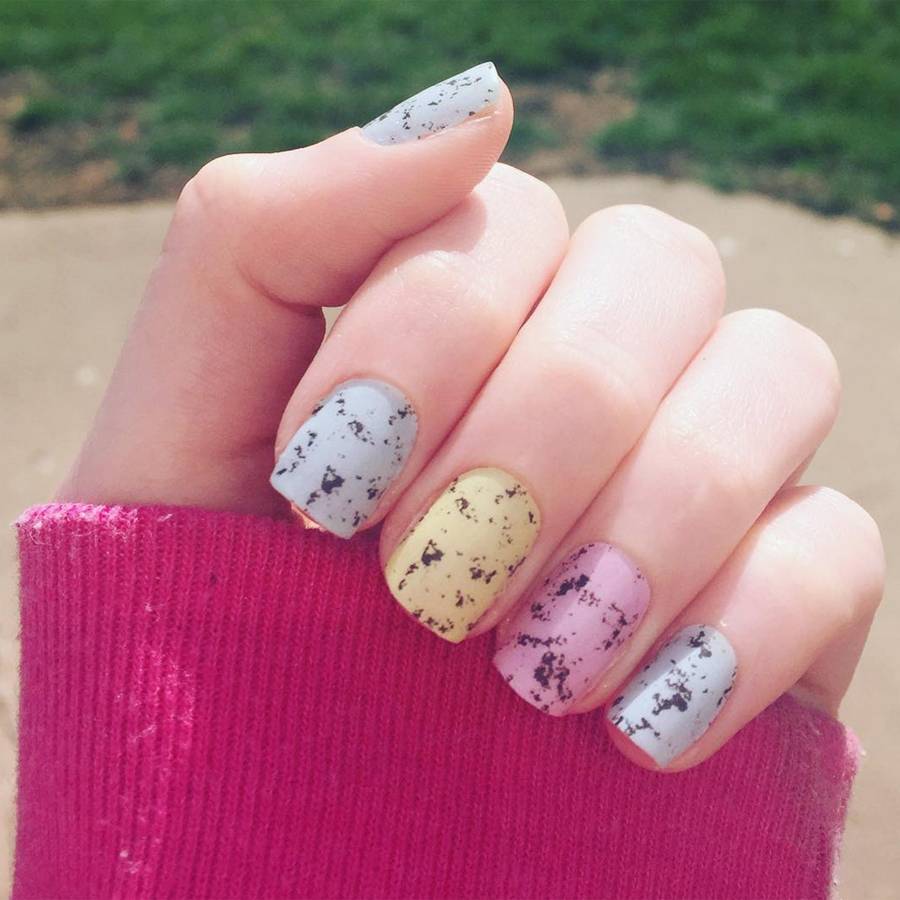 The Easter manicures can be really playful and colorful and this is what I love the most about them. You can be super creative and use tons of different hues and shades in different prints and patterns.
Here's an idea fir those who want to keep things simple and yet show the festive vibe. I totally love this ideas. How about you?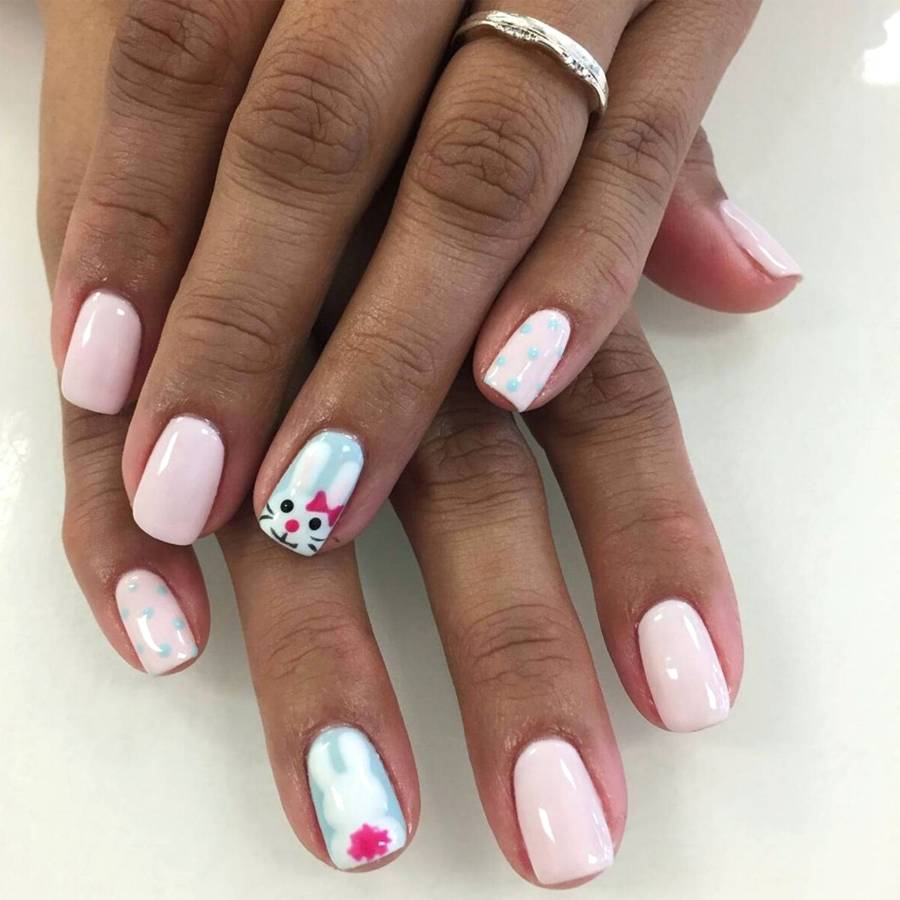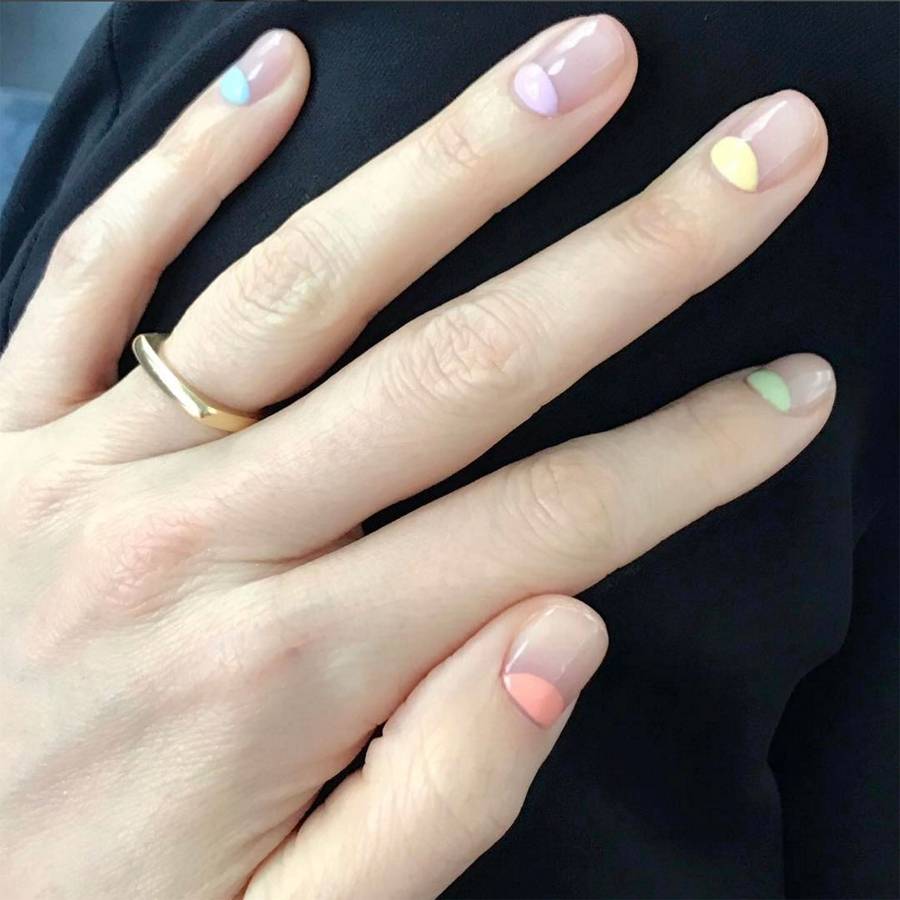 Use techniques that you use on decorating the Easter eggs to decorate your nails too.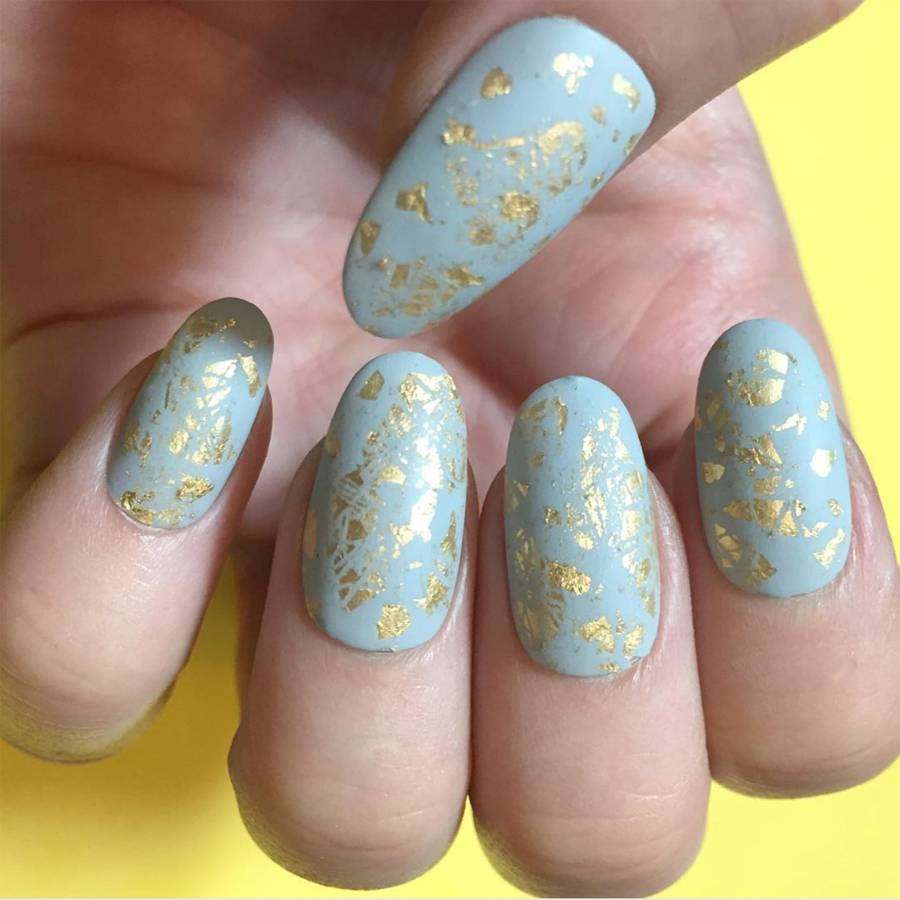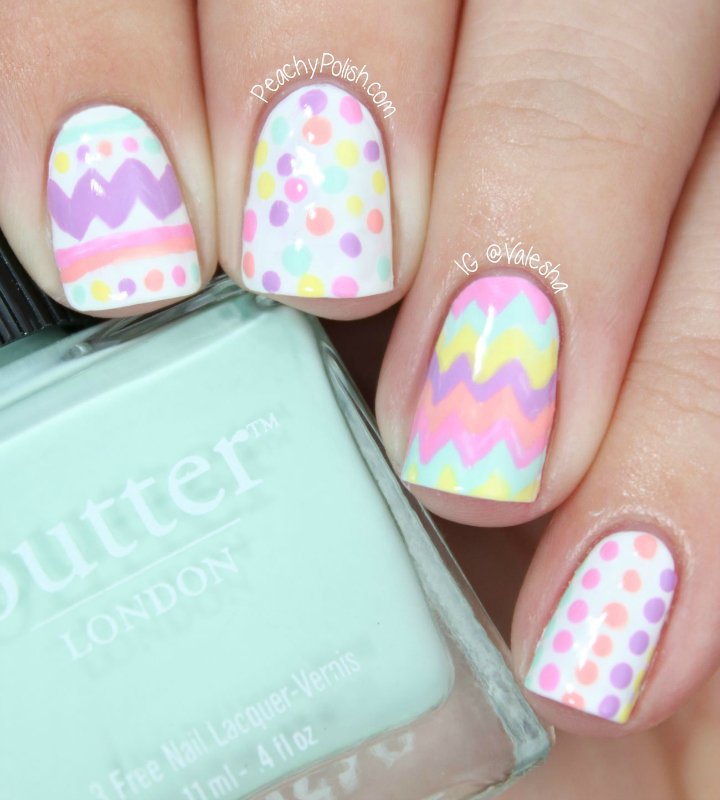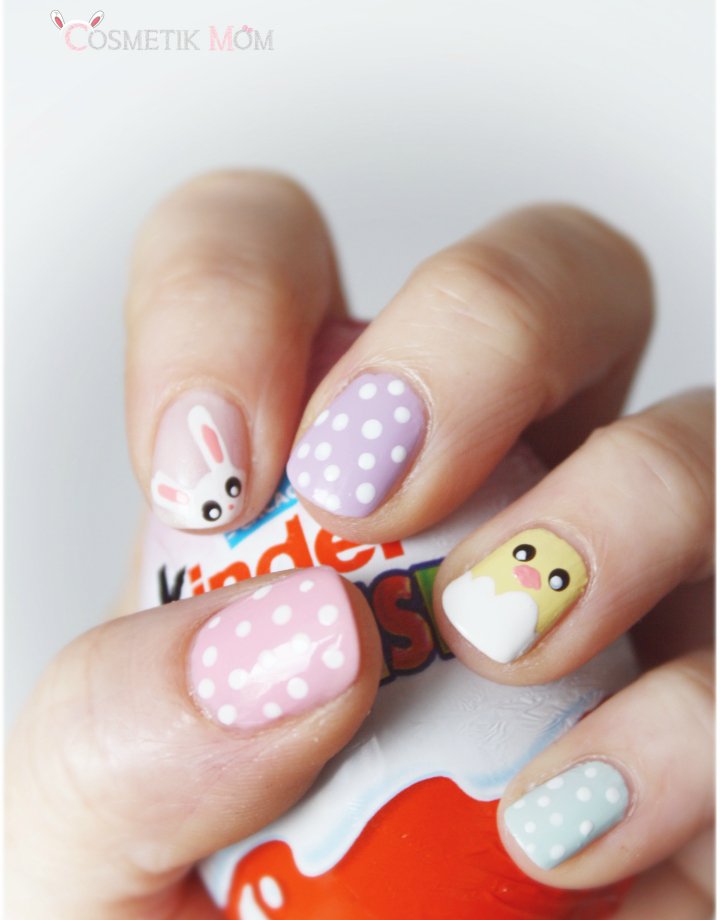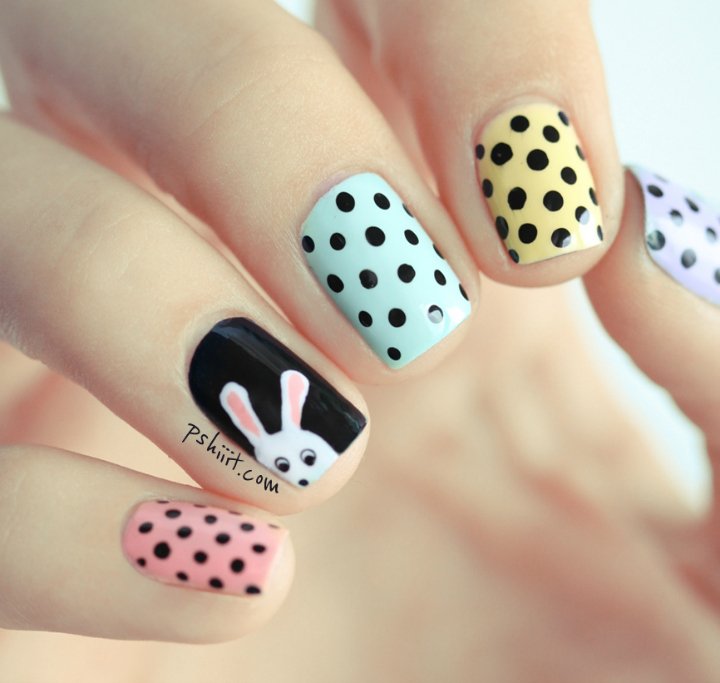 Have you already put your eyes on a certain design? Which one is it? Keep me posted in the comments!