Decorating your home for Christmas is the next thing that you will get excited about really soon, so the DIY Christmas decorations are coming in right in time! Now that Halloween is behind us, we should all start getting ready for the next most wonderful holiday of the year.
I can't wait to recreate some of these decorations that will give that special and holiday vibe to my home, and I believe that you are looking forward to them as well. There are plenty of ways to make your gatherings at home so much festive, warm, and welcoming.
2020 was not something that we enjoyed very much since the way of life changed greatly due to the pandemic, but we will all hope that 2021 will be different and that all the bad things and the virus will be gone. To create a positive atmosphere in your home and have the best time ever, it's of crucial importance that you set the tone with some lovely and heart-warming decorations. In fact, you´ll probably identify yourself with companies like Decorator's Warehouse, whose mission is for customers to have the best Christmas ever full of beautiful decor.
Scroll down through the photos below and get inspired for your next DIY projects. They will surely boost your creativity and imagination immediately!
Christmas Wreaths
Friends and family will be coming to everyone's homes for the holidays for sure, so welcoming them in a nice and festive way is an excellent idea. You are surely going to love to come to your home to some fantastic door wreaths as well. They are not hard to make at all, so you don't need to spend plenty of money to buy them. Grab the necessary materials and tools and they will be done before you know it. Plus, they are a great way to kill the boredom now that we are spending more time inside, aren't they?
For some of the wreaths you just need to take a walk outside and get the materials for free. Branches, pine cones, pine, spruce, wood, and more are the ones that you should be looking for. Don't forget to add those faux red Christmas berries or snow to make the wreaths even more spectacular.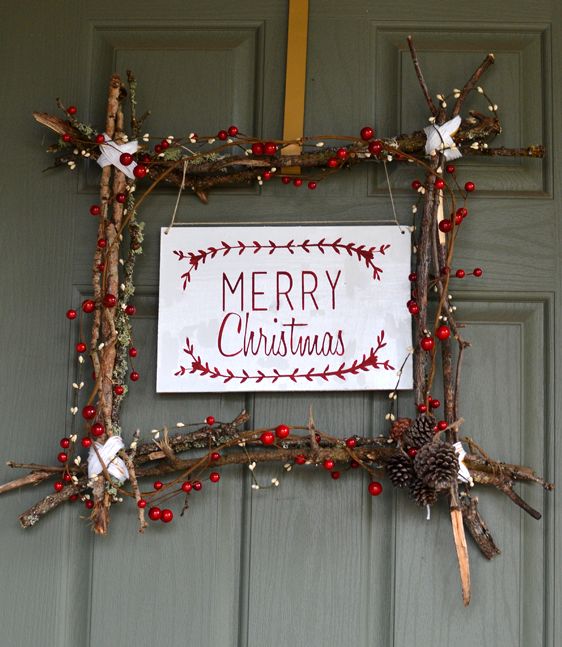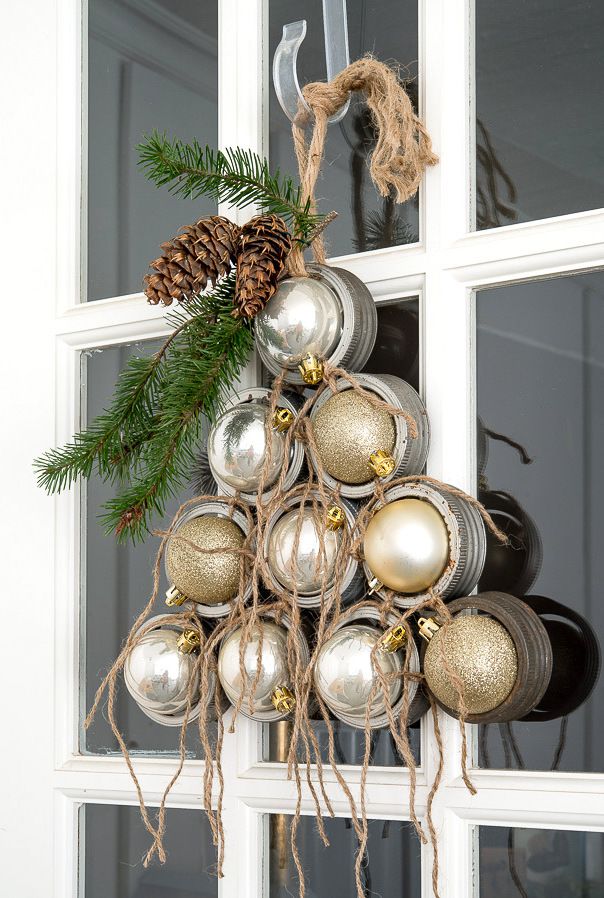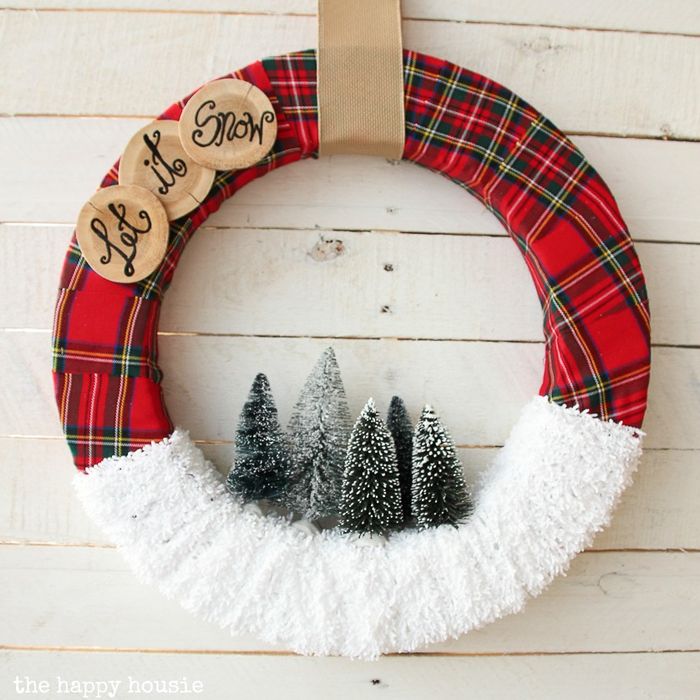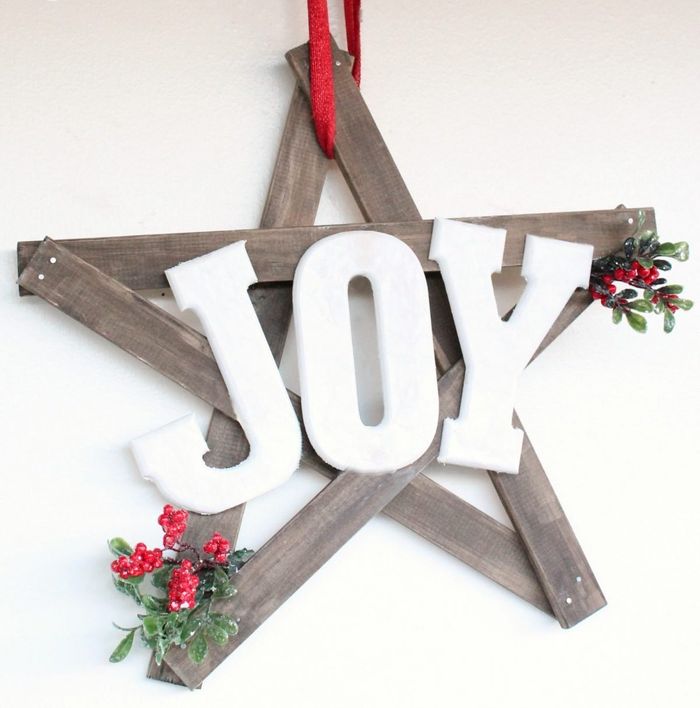 Christmas Mantel Decor
If you have a mantelpiece in your home, keep in mind that it's going to be the second thing that will be in the center of attention after the Christmas tree, so you have to make an effort and make it look fabulous. The DIY Christmas decorations for the mantel can be so versatile and fun.
You will be seeing lots of socks that await to be filled with presents, Christmas balls, candles, wreaths, mini Christmas trees, deer, bows, and garlands. Make sure you stick to the same theme with your Christmas decoration for the whole house in order to get a united look of everything.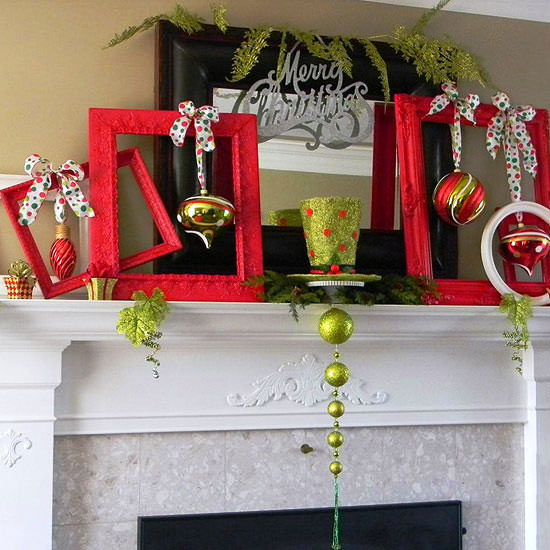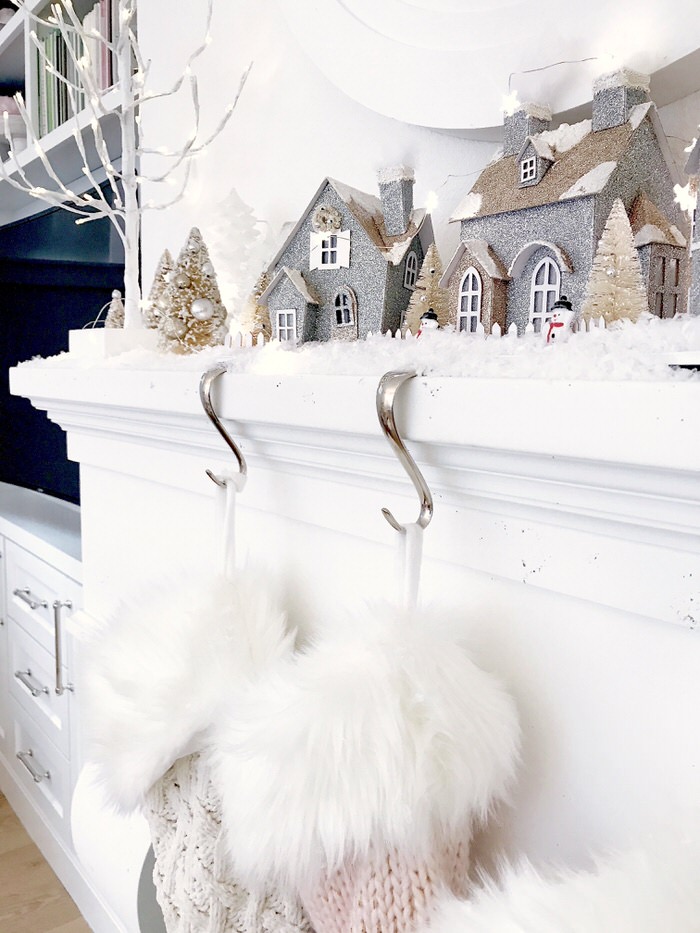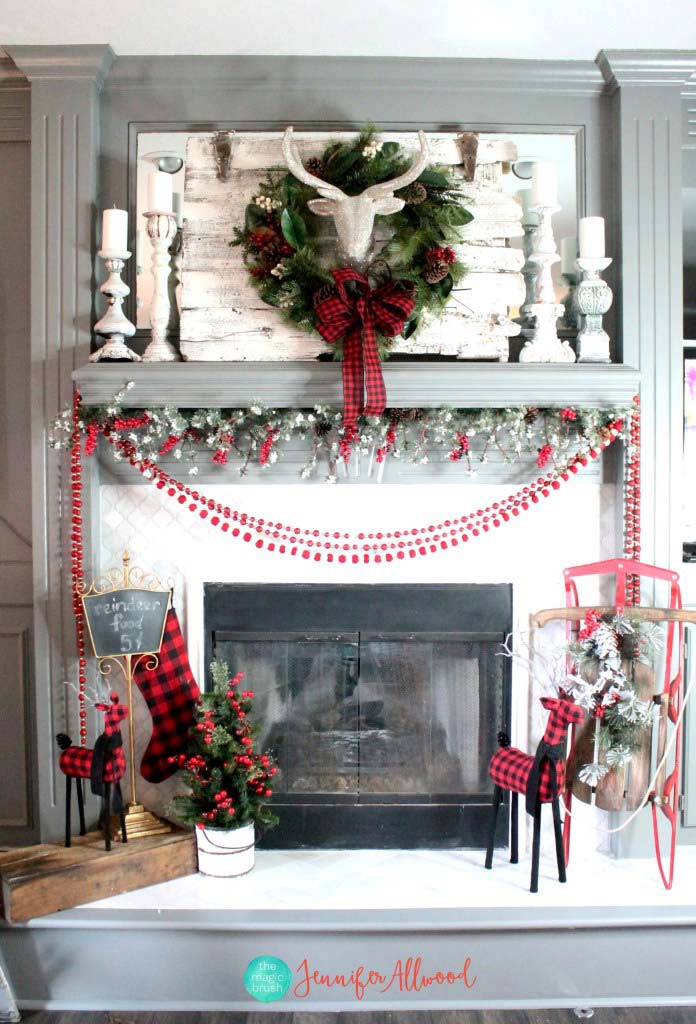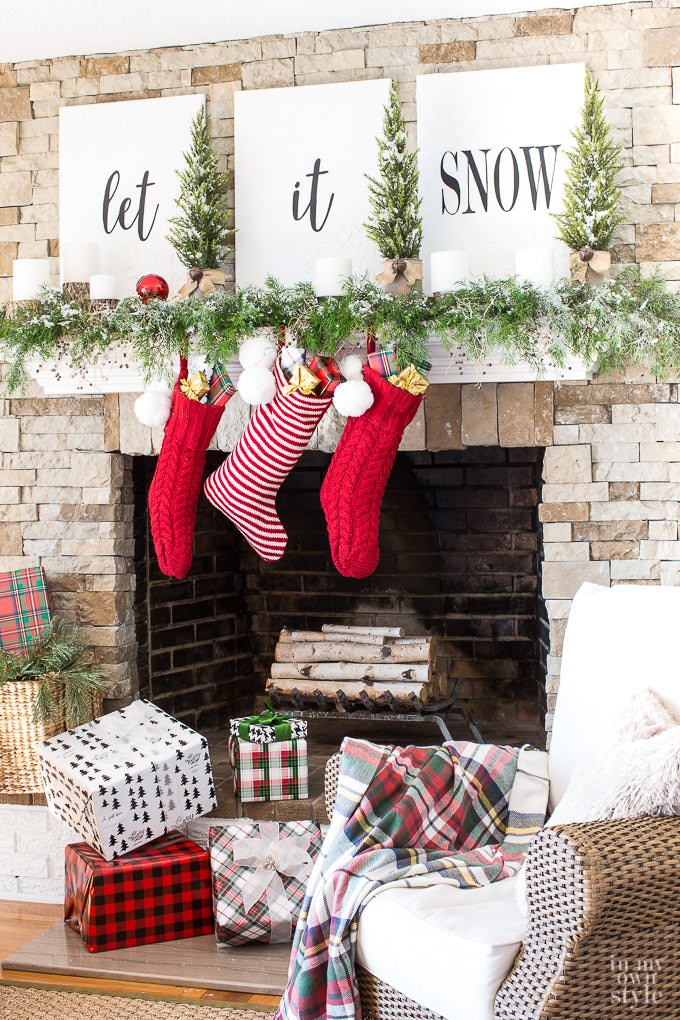 Christmas Table Decorations
Christmas gatherings are going to be accompanied by tons of food and drinks, so the table decorations are a must as well. Who is in the mood for some crafts? These decorative pieces are going to make your lunch or dinner time even more special than before.
Get some candles, string lights, mason jars, Christmas balls, branches, and pine, and get down to work to recreate the design that you like the best. I'm sure that everyone's going to compliment you on the gorgeous look of your table. Moreover, you can take all the credits and feel flattered because it will be all your work!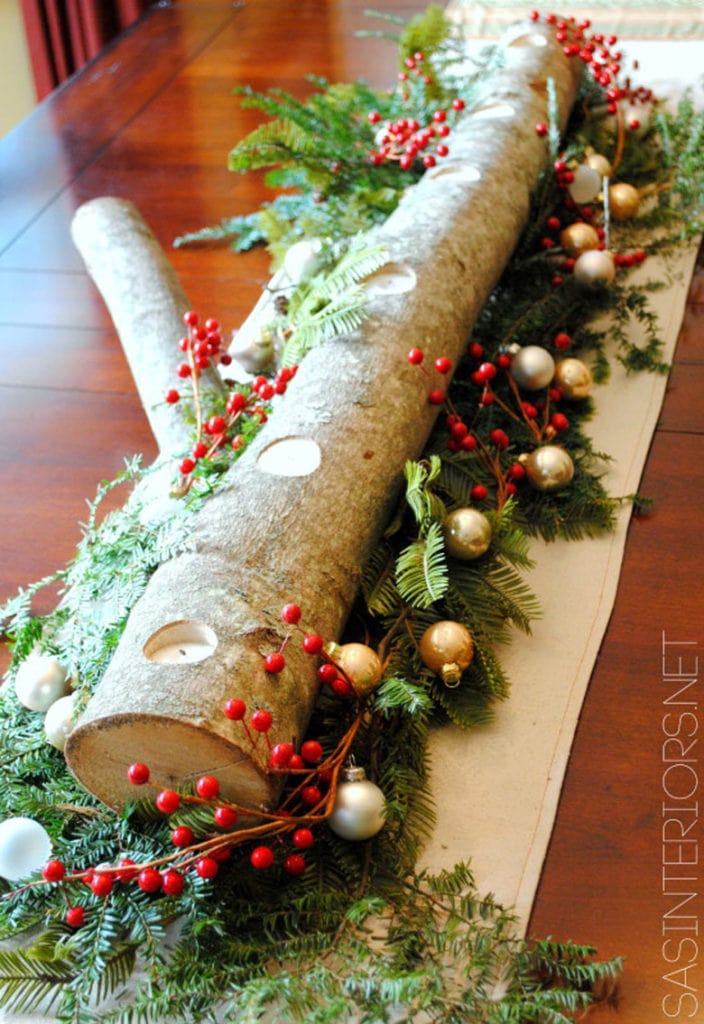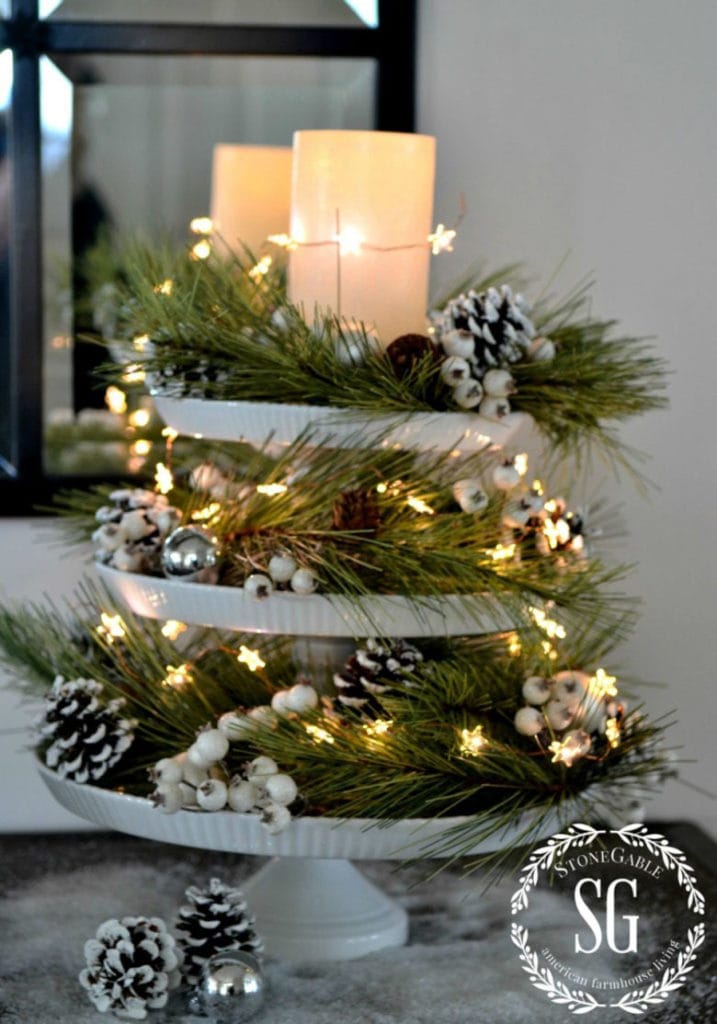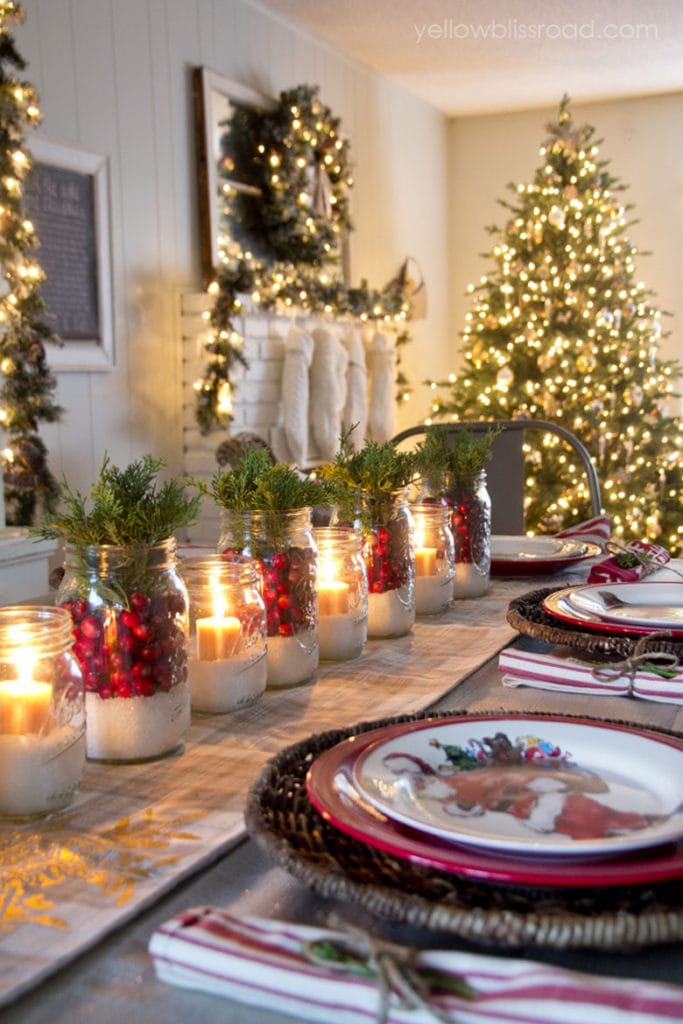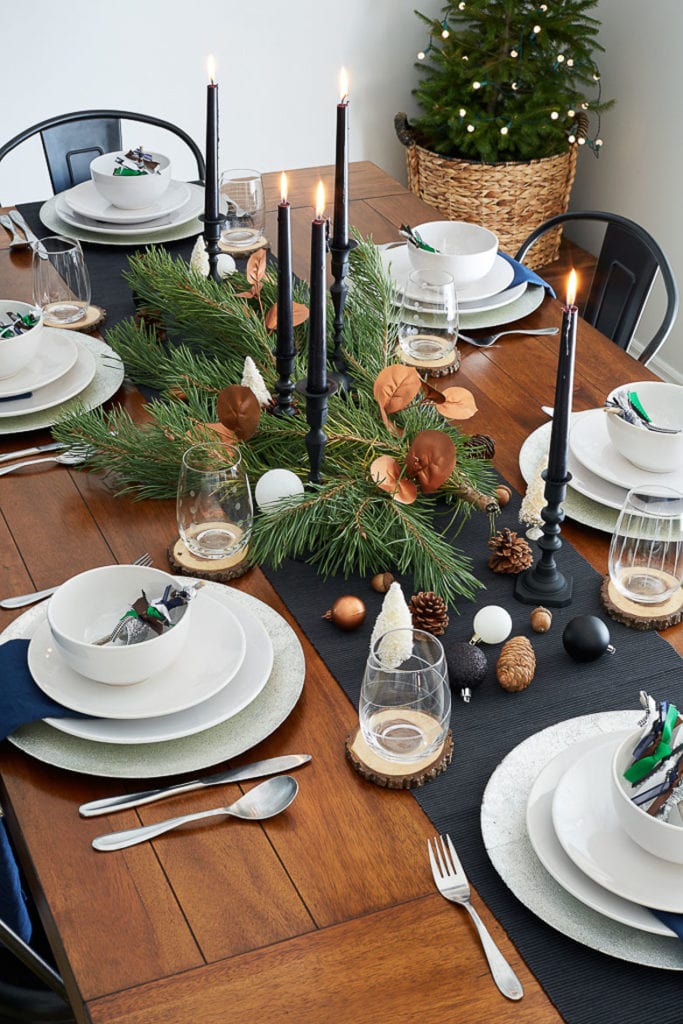 Christmas Kitchen Decorations
I bet that not everyone comes to the idea to decorate their kitchen for the holiday, but you surely say wow when you see a decorated one on TV or in the magazines. The festive kitchen decorations don't have to be expensive at all, so this is not an excuse not to give them a try this year especially now that you have these lovely DIY Christmas decorations here.
Get some pine and turn it into small wreaths and then just attach them to your windows or cabinets with a red ribbon. Festive mugs, plates, mini Christmas trees, and posters will be a nice addition here as well. Don't you think that these kitchens are truly magical?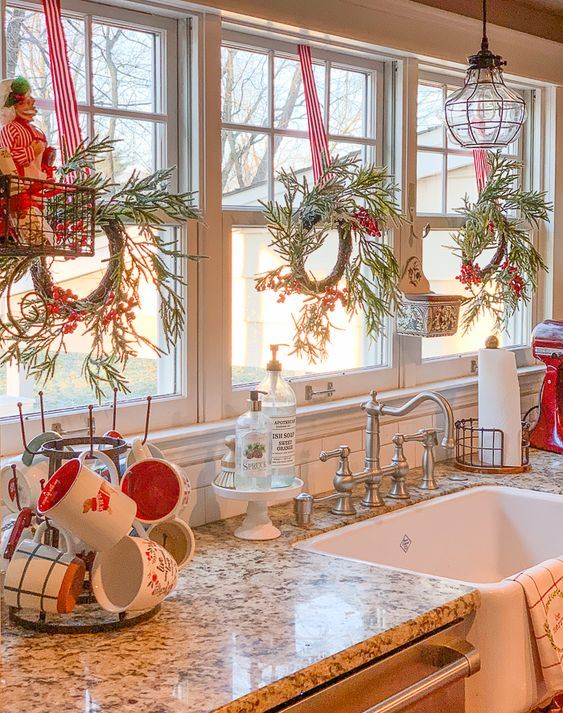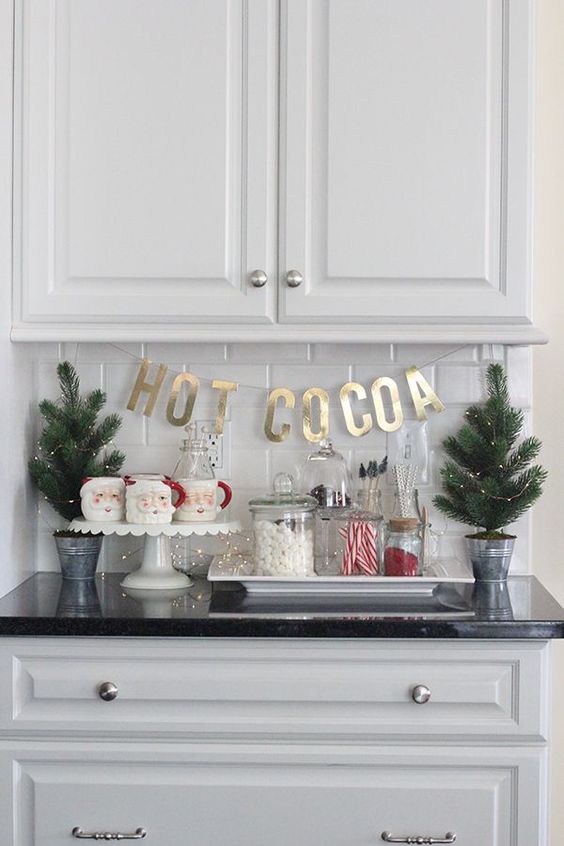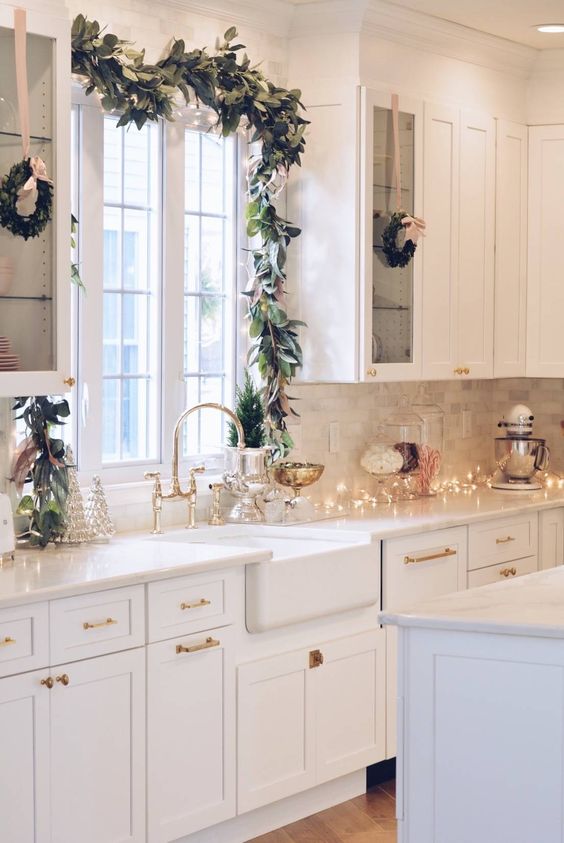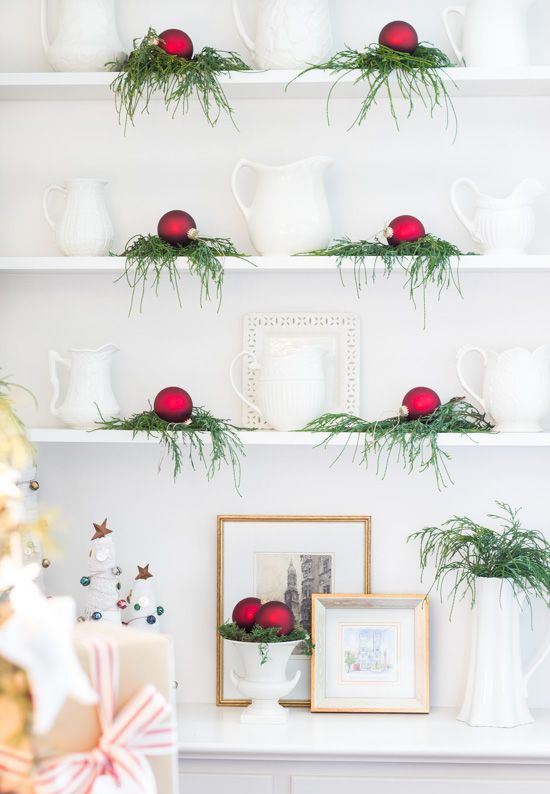 Closure
Once you get hooked on Christmas decorations there's no going back. Doing them on your own will give your home an extra special touch. It's great that you can personalize them according to your preferences and needs, so if you just can't find what you are looking for in the stores, get down to work and do them yourselves. I assure you that you are going to enjoy the process of decorating your home for Christmas and that you will find these DIY Christmas decorations really inspiring and useful. What are the ones that grabbed your attention the most? Make sure you keep me posted in the comments below!