Fall is already here and winter is on its way, and I believe that scarves are part from your attire daily. If you have millions of different ones and you can't find the perfect way to store and organize them stay tuned. Here you are going to see The Best Scarves Organizers That You Are Going To Love and will help you store them in a neat way. Finding the scarf that you are looking for will never get more easy than this!
Ladder Scarves Storage
We have seen that ladders have tons of different purposes beside their original one and this idea you are going to like the most for sure!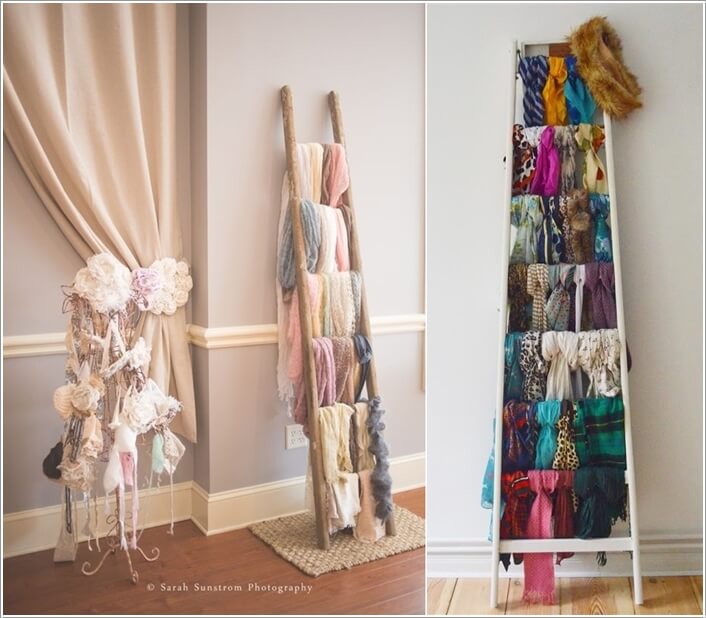 Shoe Storage Scarves Organizer
Do you have a shoe storage in your home? Give it a brand new life by repurposing it as a scarves organizer!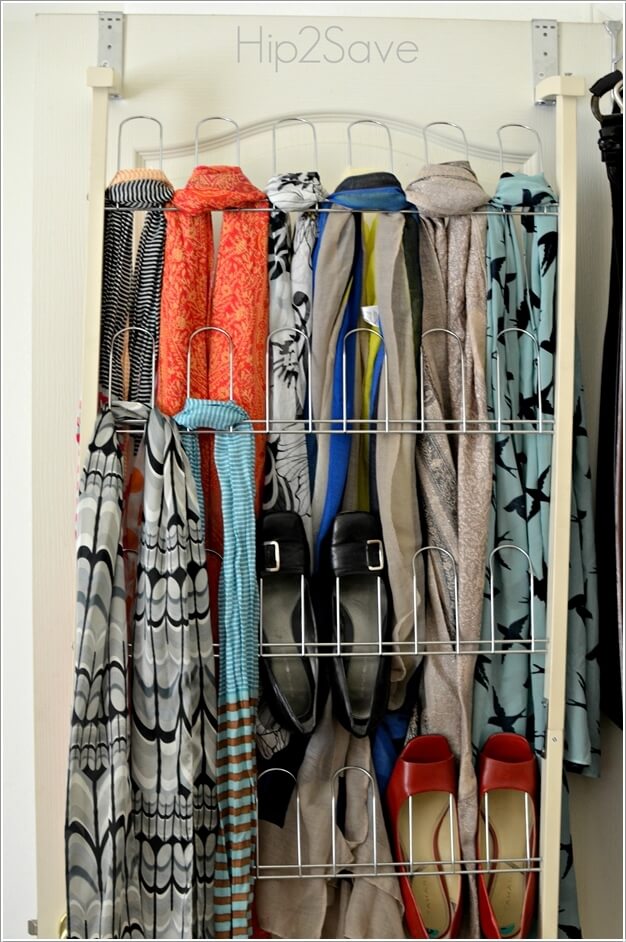 IKEA Towel Rack Scarves Organizer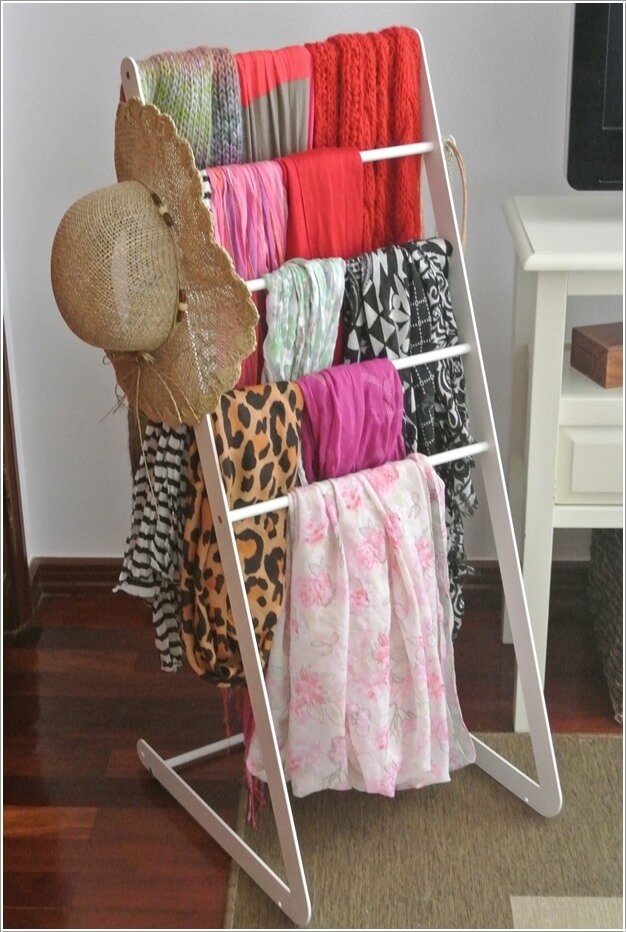 Loop Hanger Scarves Organizer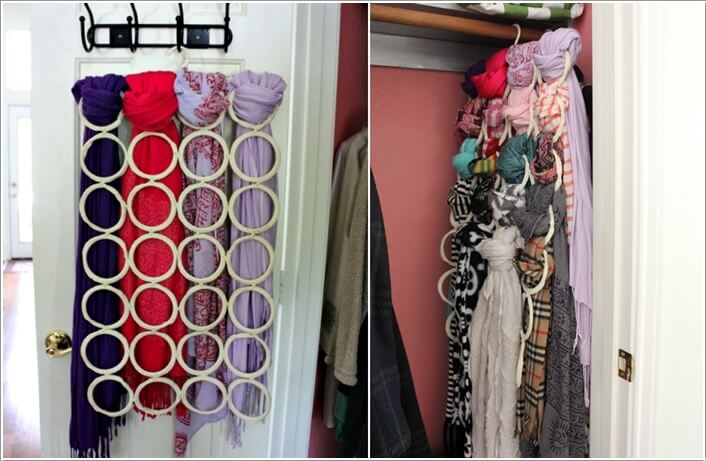 Mail Sorter Scarves Storage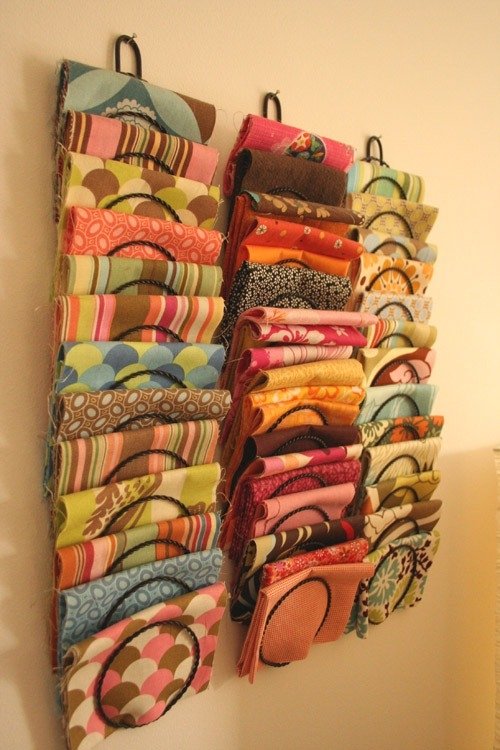 PVC Pipes Scarves Organizer
Get a PVC pipe, cut it in several pieces and insert them in your drawer. Each scarf will have its own place and they will never get messy again.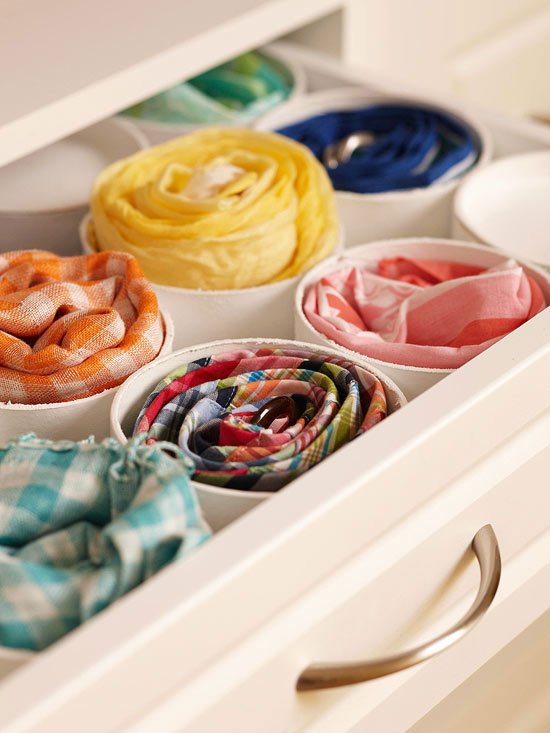 Scarves Clothespins Storage
This is a good DIY idea that you should try as soon as possible. You are going to be surprised how useful and practical it is!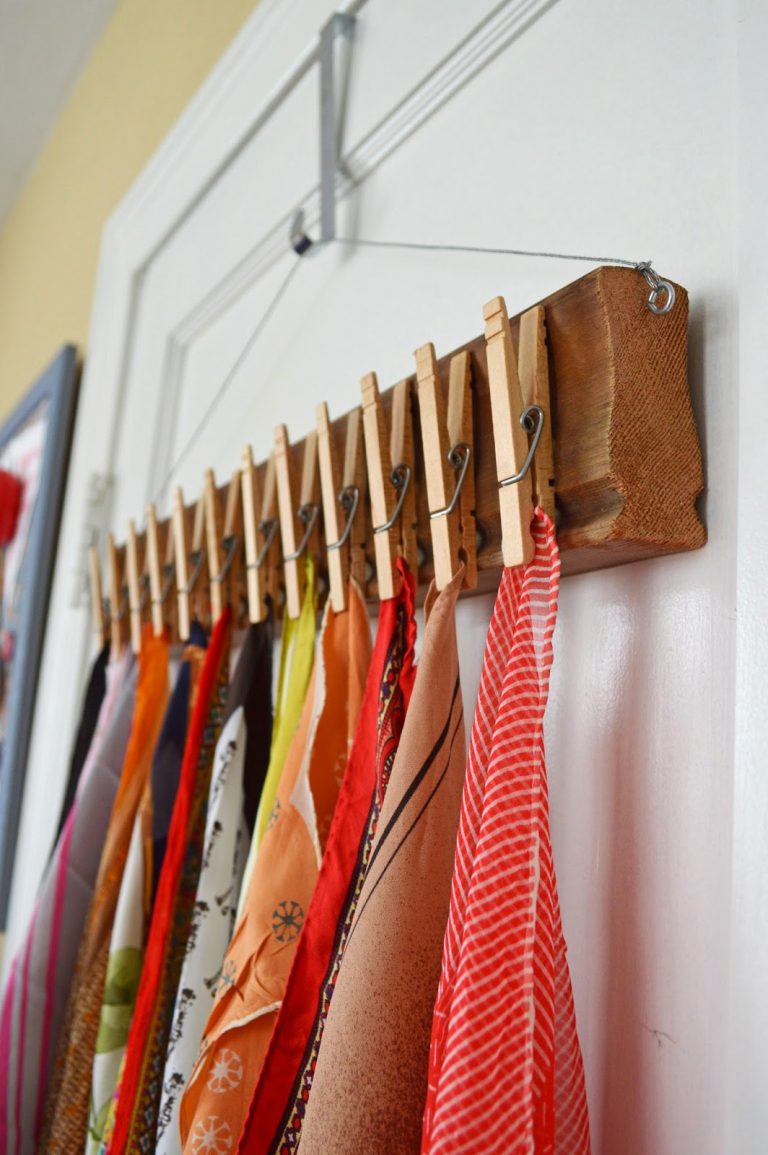 Scarves Nook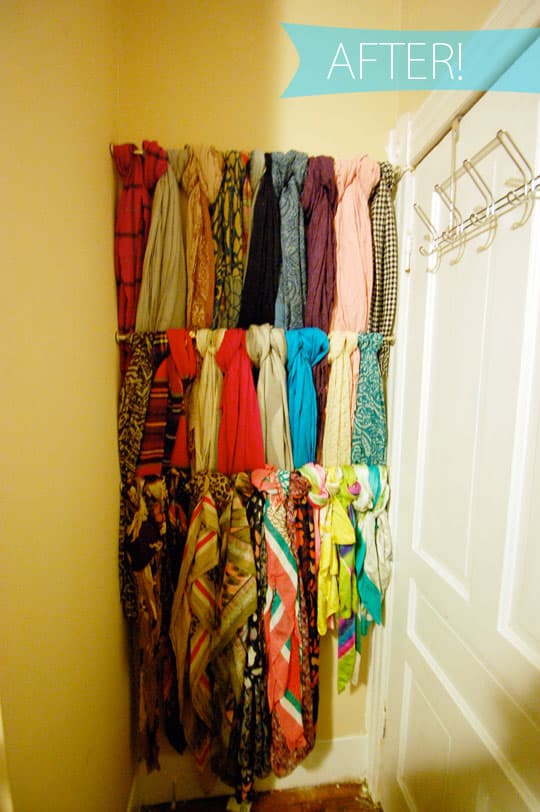 Knotted Scarves Over Clothes Hangers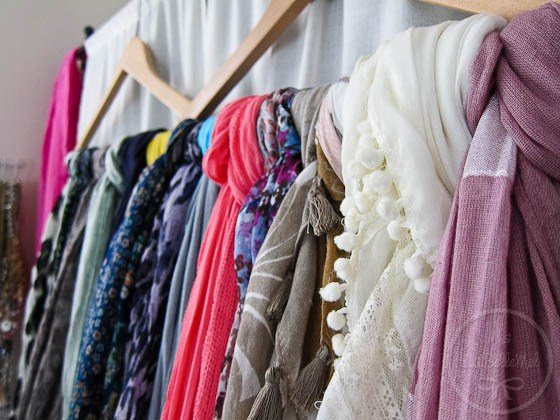 Shoe Storage Scarves Organizer
Use the space of the back of the door in a smart way and store and organize all your scarves with this see-through shoe storage!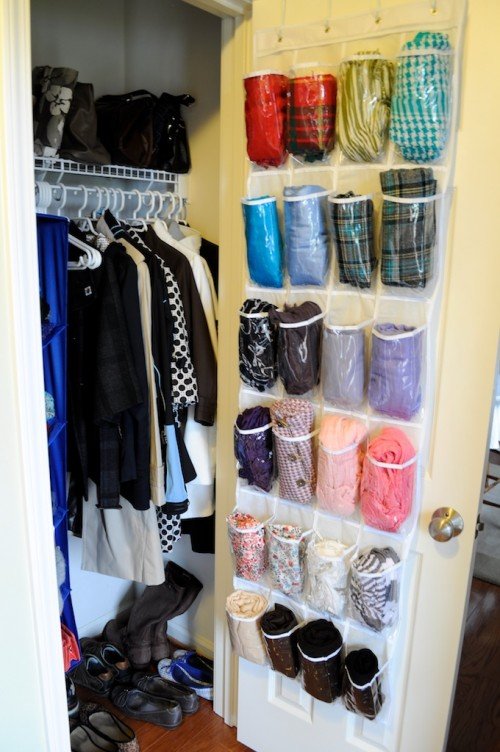 Soup Can Scarves Storage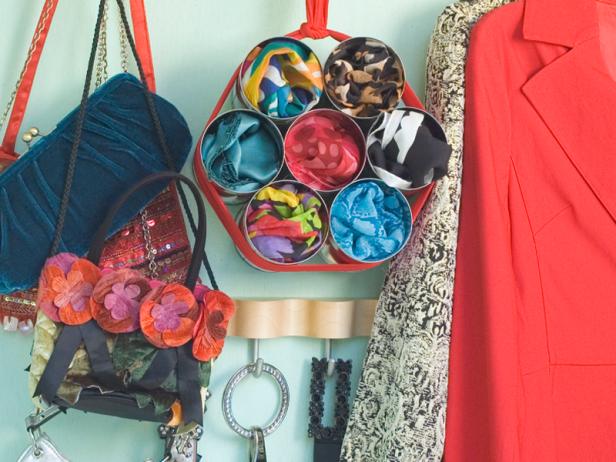 Towel Bars On Back Of The Door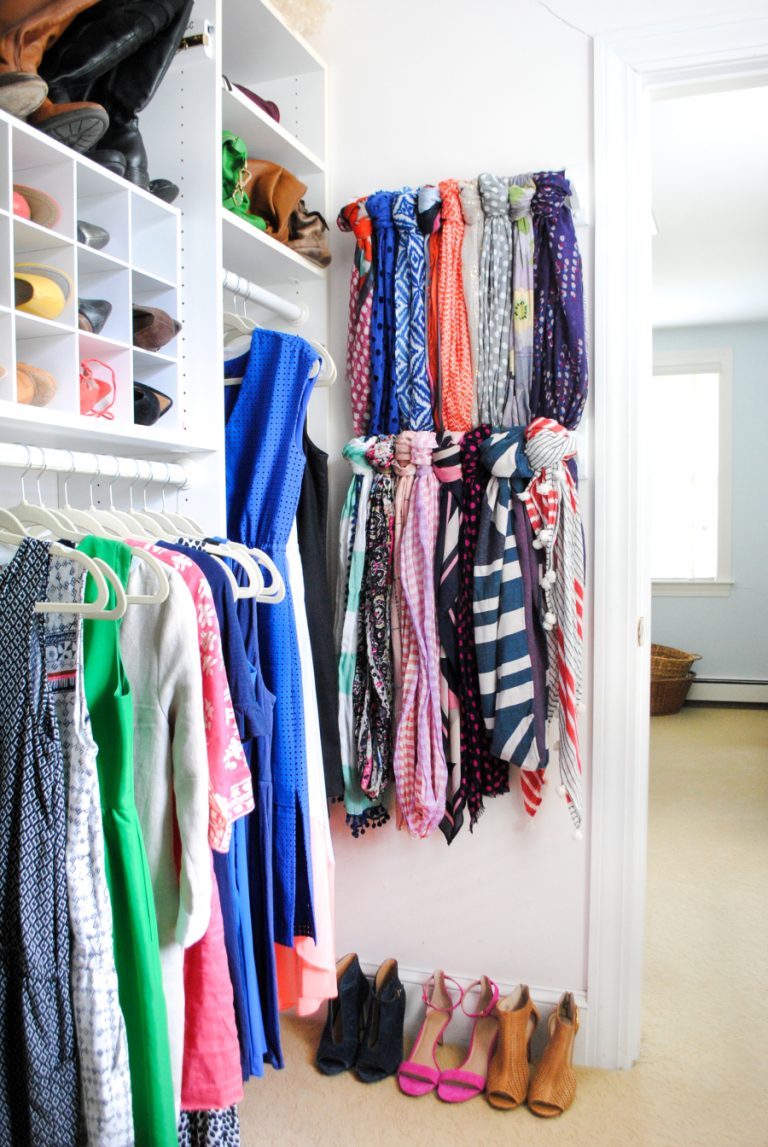 Wine Rack Scarves Organizer
If you are not a wine lover and you still own a wine rack in your home it's about time you think about repusposing it in a way that will work best for you. You are going to love how it stores all of your scarves in a perfect way.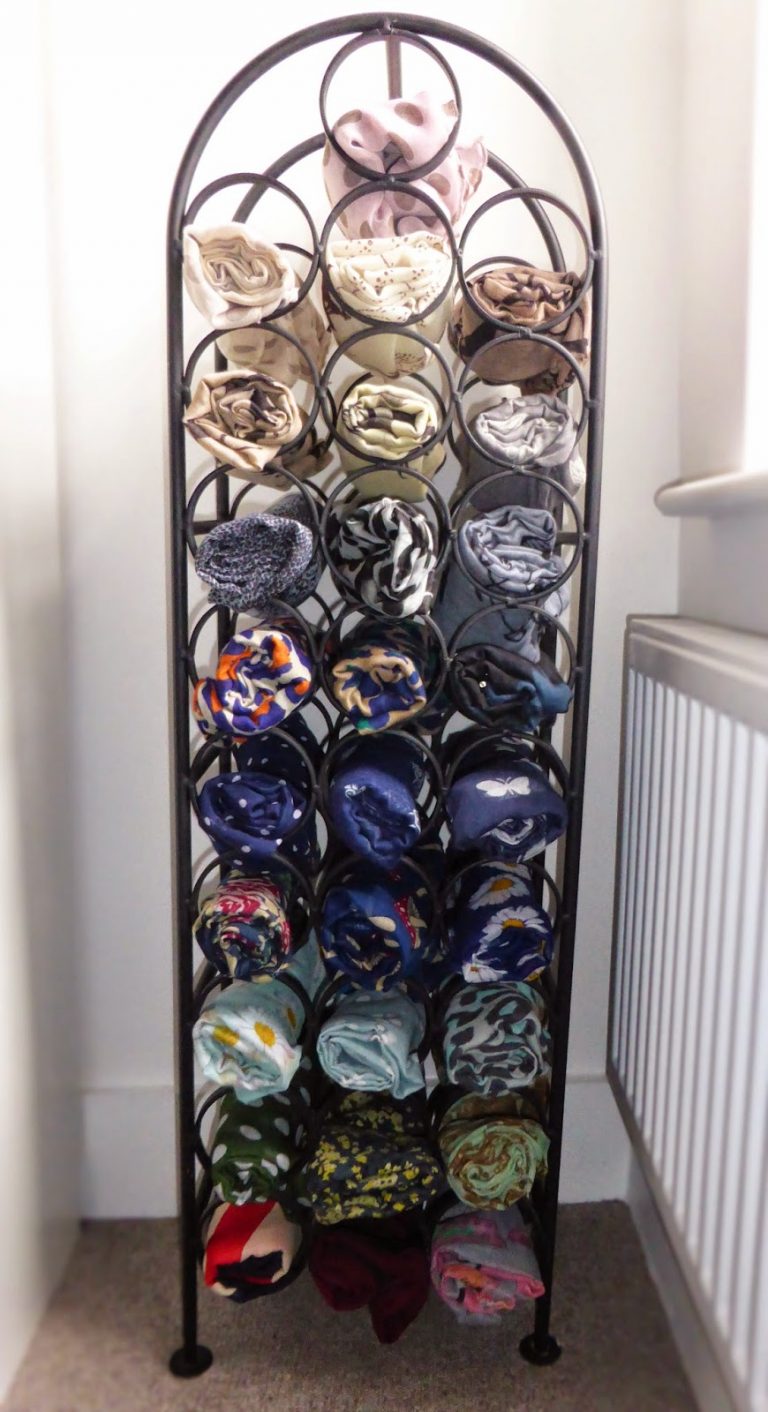 Wrap Scarves Around Cardboard
Yes, cardboard can be really useful when it comes to storing your scarves, so get some really soon and try this storage idea. You will never have to iron one again!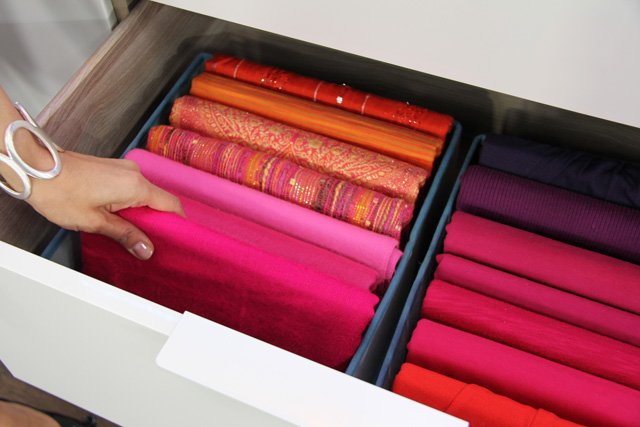 Thanks to this storage ideas you will never lose a scarf again in your wardrobe and you will have a clear perspective of all the scarves you own. Finding the one that best matches your outfit will be as easy as a pie!