Are you looking for some nail art inspiration for the forthcoming holiday? Easter is about to come and its important and well-known religious day. We prepare a lot of things at home for this great festival, we decorate our interior, and exterior, and we colored eggs… so you should not forget or ignore your manicure. Get inspired from all of the magic and things that symbolize Easter.  You can try out different Easter nails including some of the Easter subjects such as eggs, bunnies, chickens, and so on. Easter is awesome for experimenting with colors, use your imagination and create art on your nails reflecting some Easter detail.
If you are like  many girls and women who pay special attention to the appearance of your nails, be bold and be amazed with the look of your nails. Inevitable detail that gives extra elegance to your beauty. Choose a different and unusual manicure for your nails and enjoy the beautiful appearance and positive comments.
Cause of this occasion, take look at a few ideas for Easter manicurists that we offer for you for this holiday and that are easy and interesting and will beautifully fit in the festive atmosphere.
1. Spring Abstract Manicure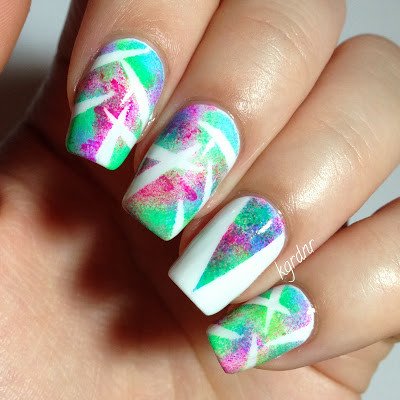 source
2. Easter Bunny Nails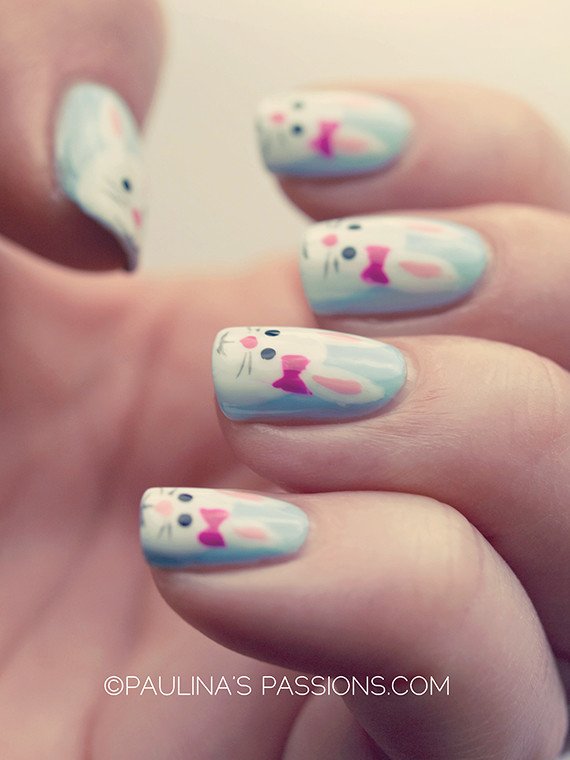 3. Robin's egg speckled nails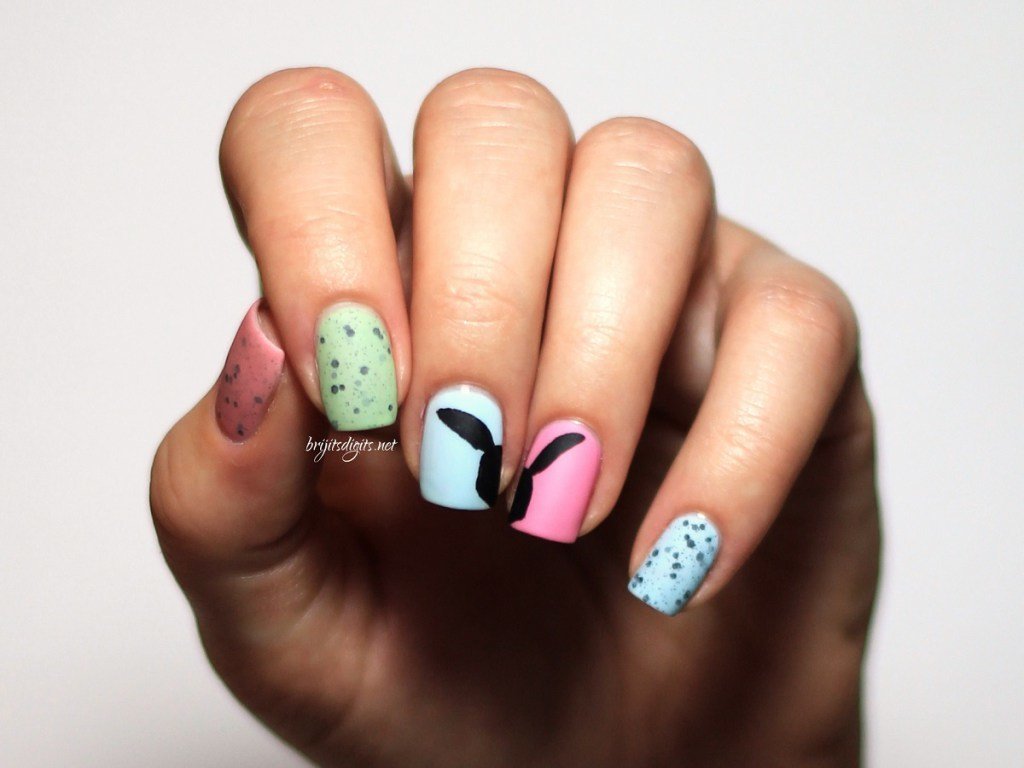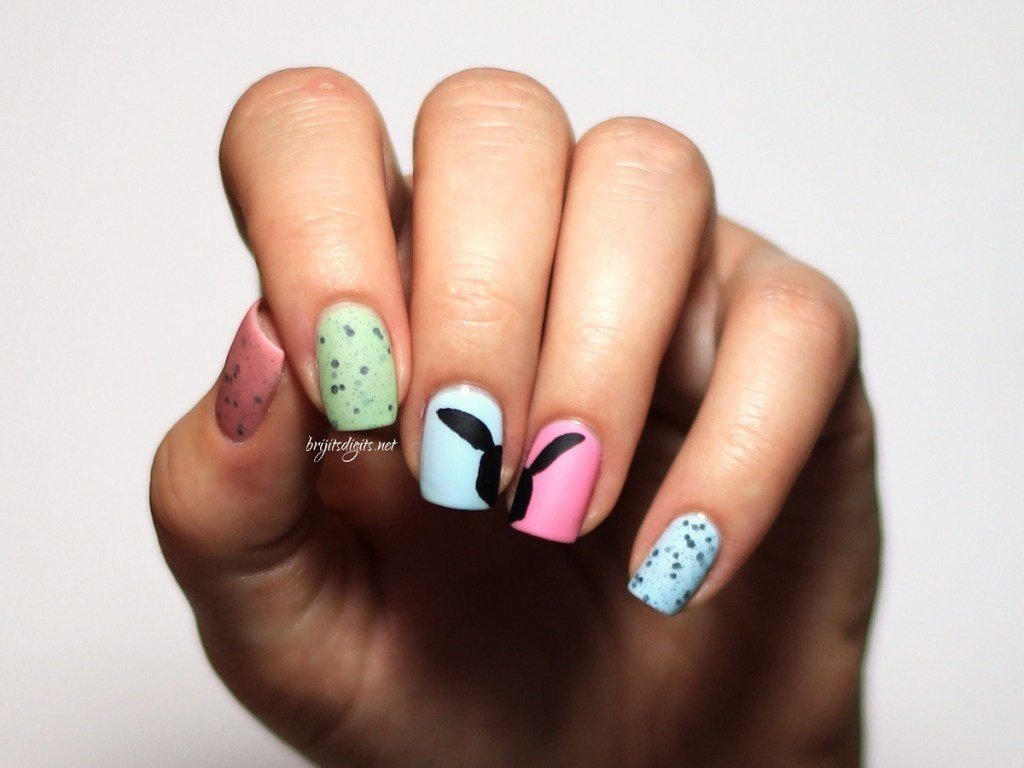 source
4. Easter Egg manicure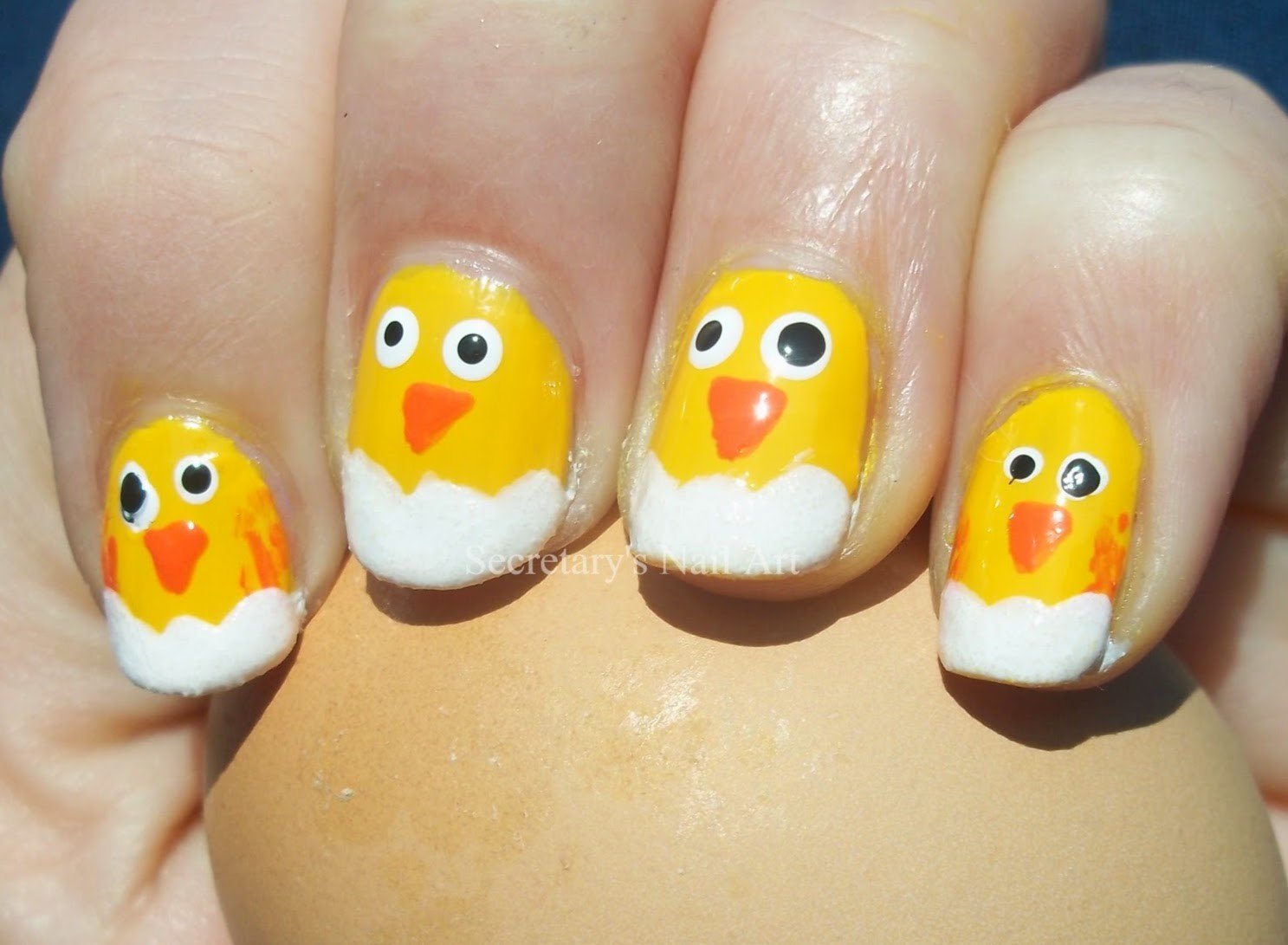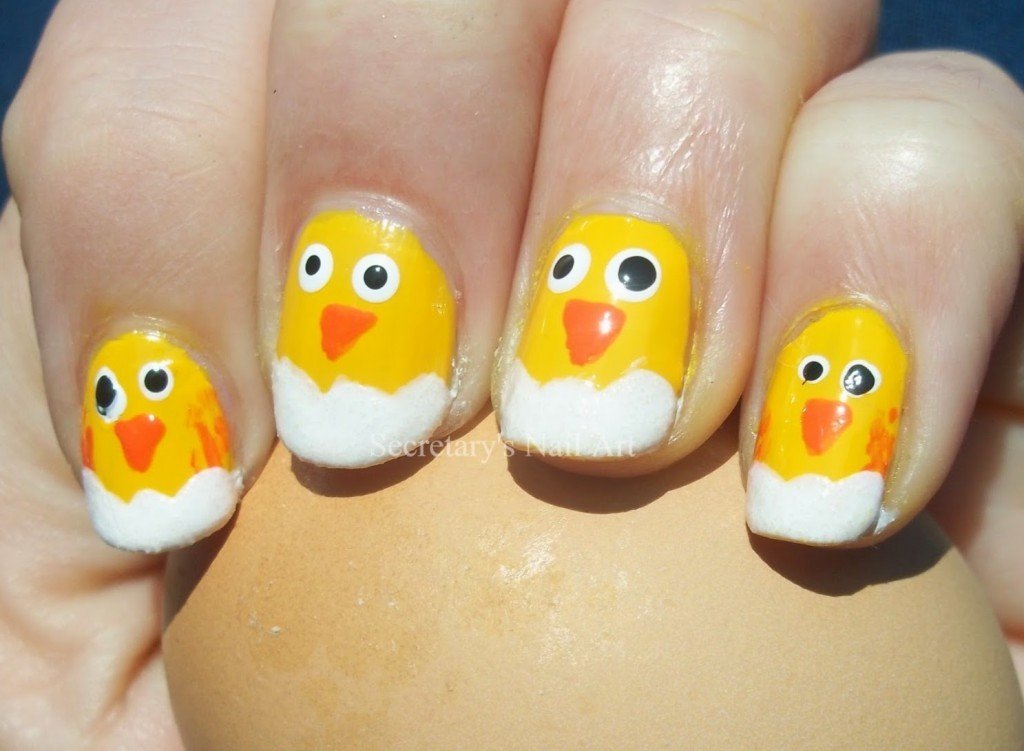 5. Easter Chevrons Nails Art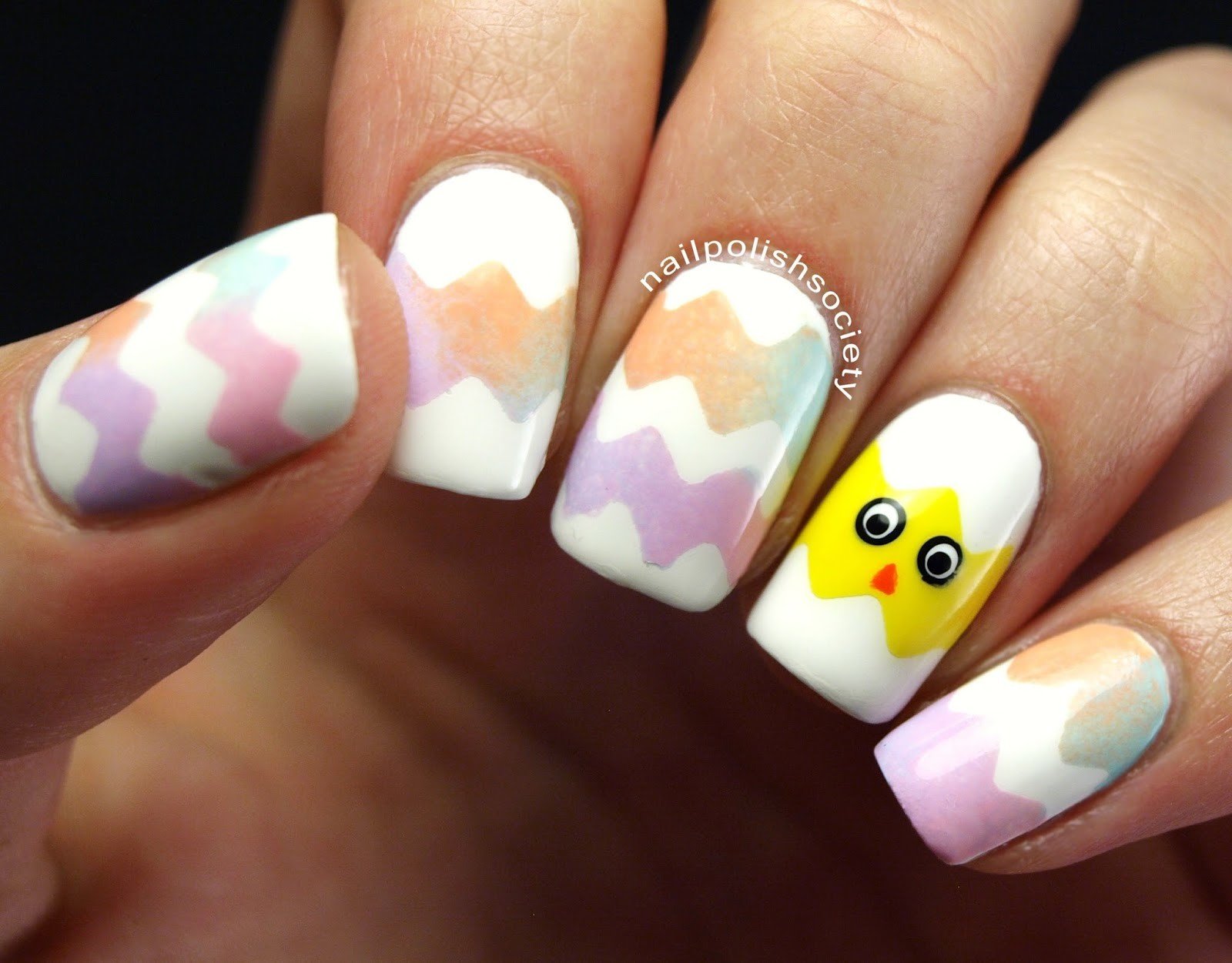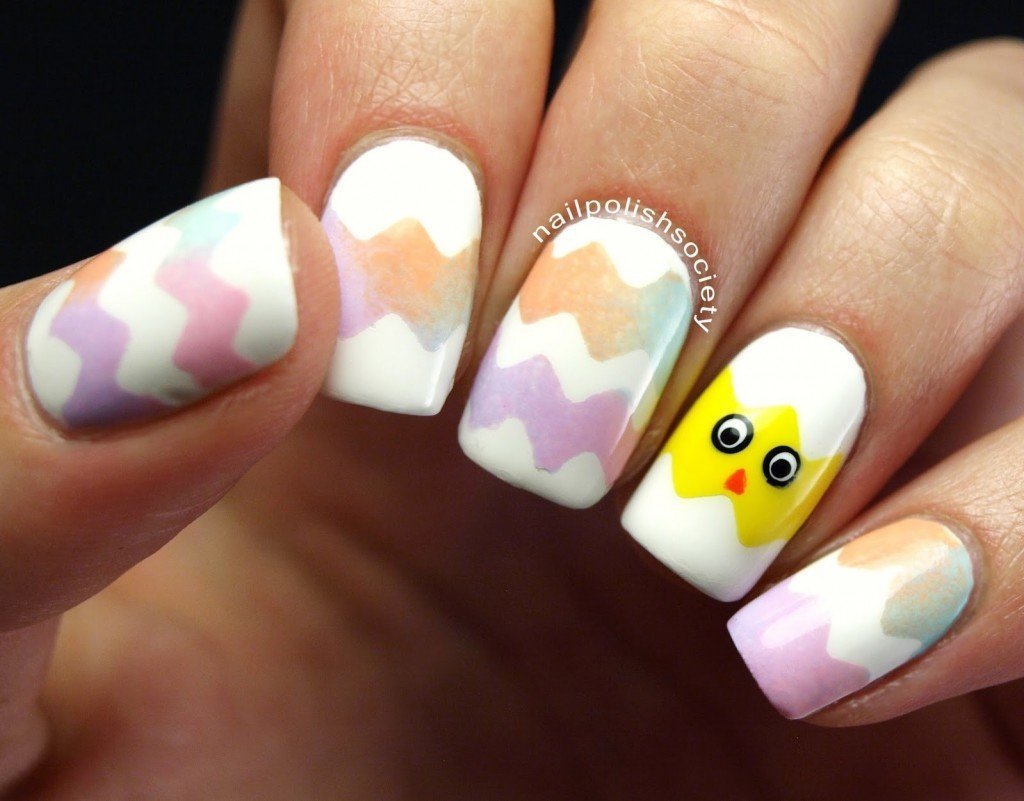 source
6. Pinky Easter bunny manicure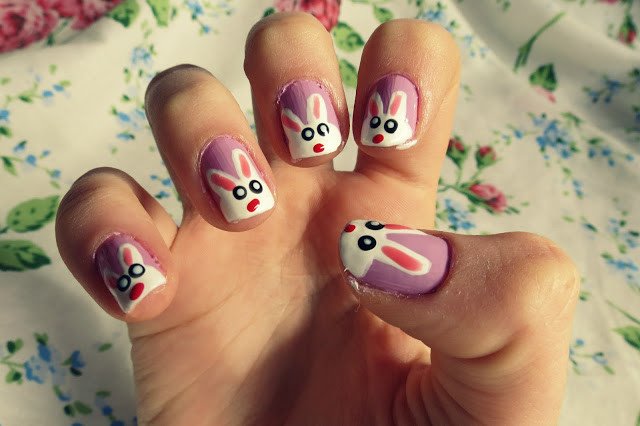 source
7. Easter Bunny Ears manicure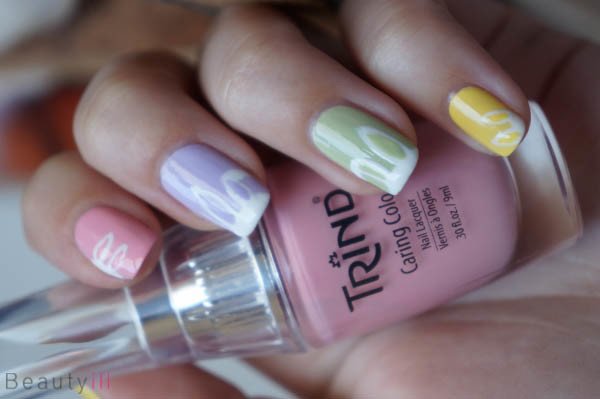 source
8. Tutorial Easter nail art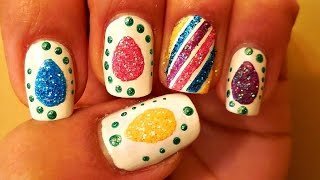 source
9. Easter Mini Eggs Nails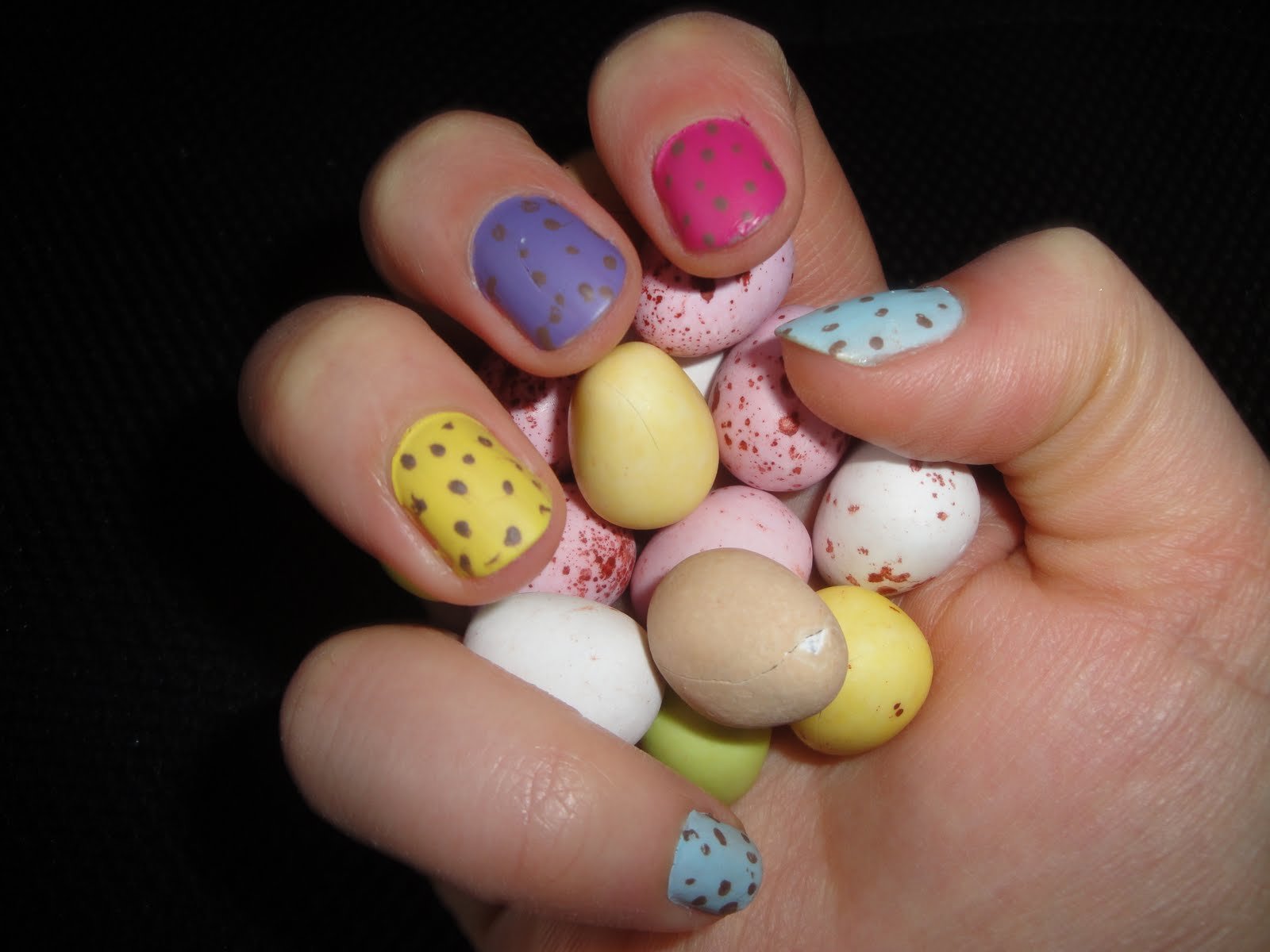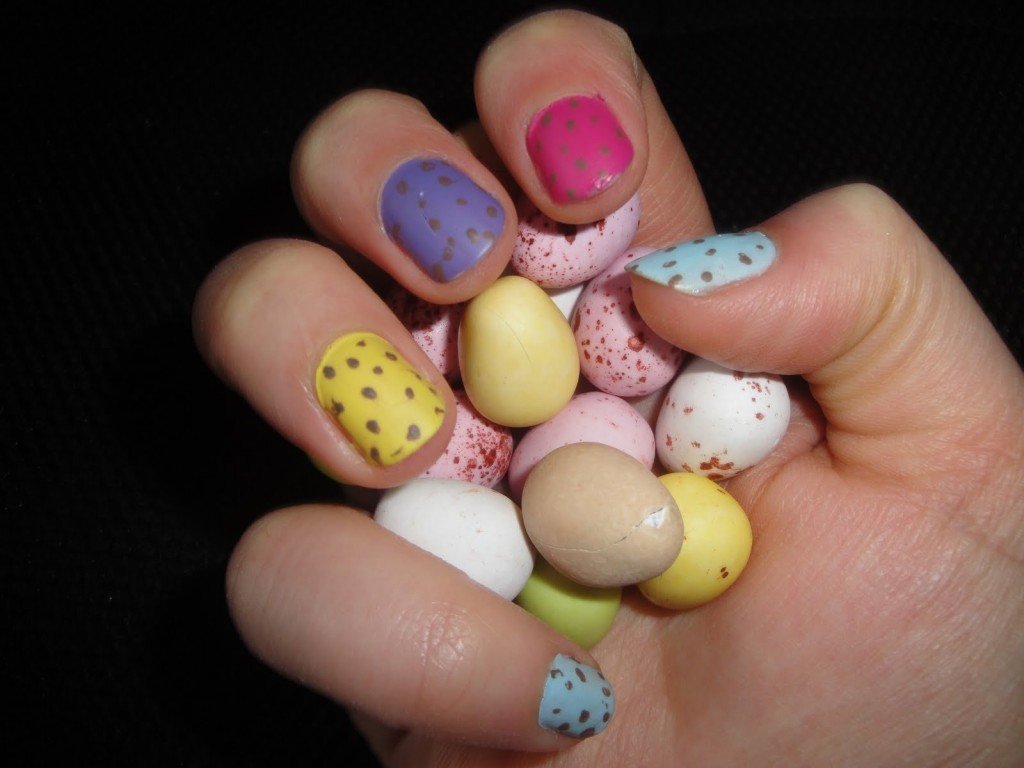 source
10.Cute Easter nails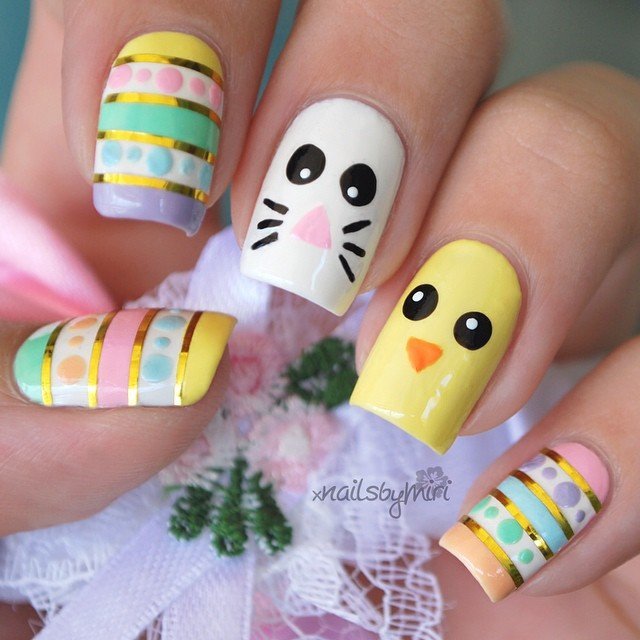 source
11. Ombre Easter nails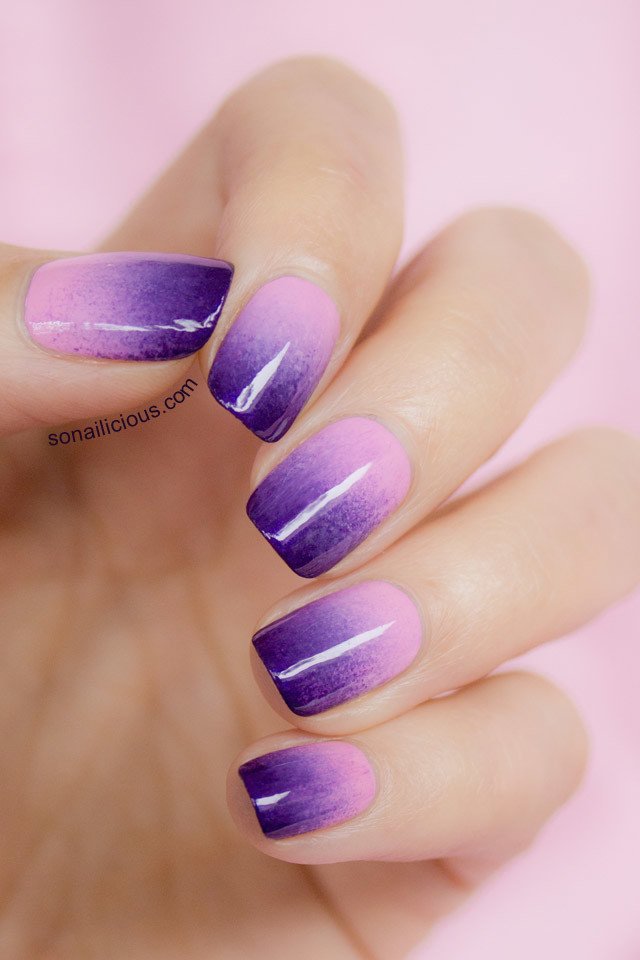 source
12. Happy Easter Manicure Nails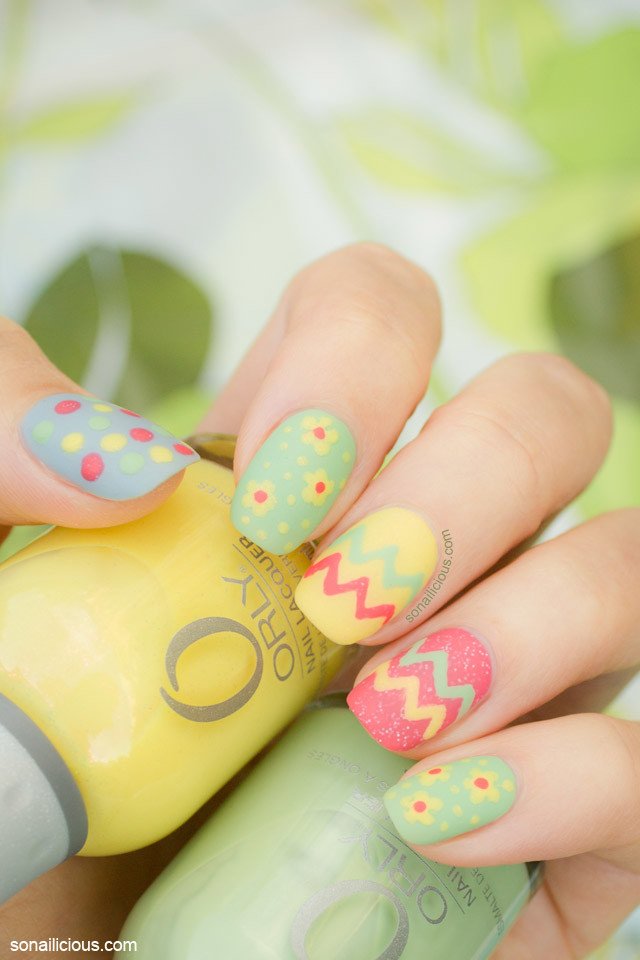 source