Orchids are the most fragrant, gentle and soft flowers ever and they are the most beautiful flowers that exist on the Planet Earth. If you have ever had an orchid at home you probably know that they are really sensitive and you need to get the perfect spot in your home that will provide them with the necessary light in order to bloom. I had an orchid at my home and unfortunately I didn't manage to get it blooming and I'm so obsessed with its colorful blooms.
Why am I telling you this? Well, I was thinking about my next manicure design and now that it's spring and everything's blooming, I thought that it would be nice to get some petals on my nails as well, and there's nothing more appealing than orchids to me. Are you a fan of orchids as well? If yes, you will love to check out these Fragrant Orchid Nails Designs That Will Put You In The Spring Mood. Orchids can blossom in every season, but yet it's nice to have them on your nails now! There are plenty of different ways to paint orchids in their lovely different shades, so find the one you like the most in the photos below!
Orchid Nails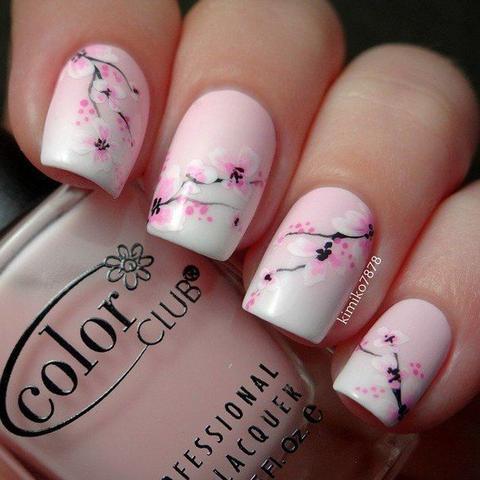 Spice up your ordinary french manicure with some gentle petals in pink and bring it to a whole new level. This manicure screams spring for sure.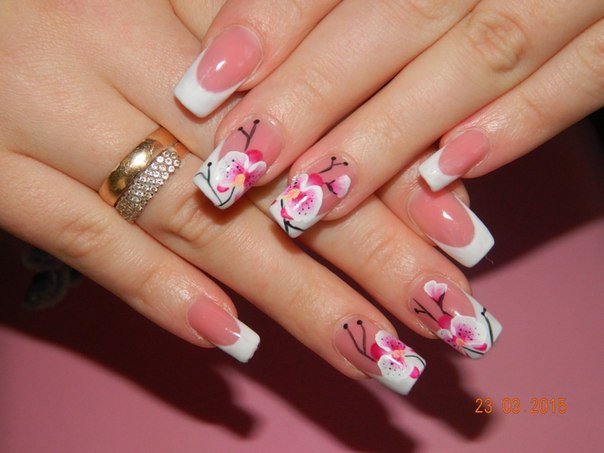 Yeah, purple orchids are really popular and if you love purple you will find it hard to make a pick cause there are so many beautiful manicures out there.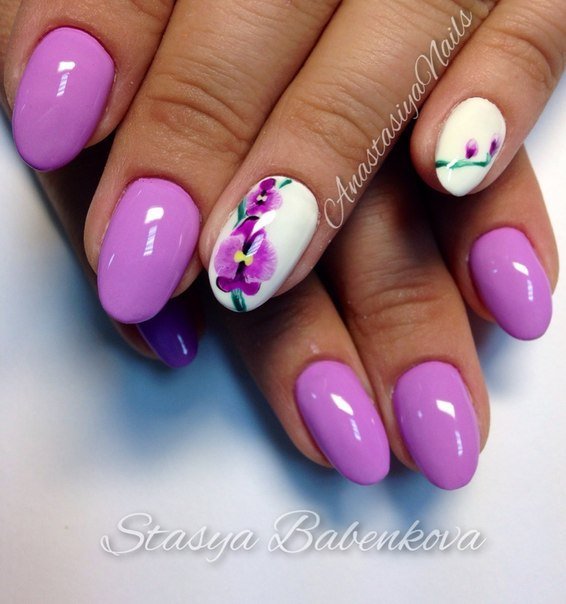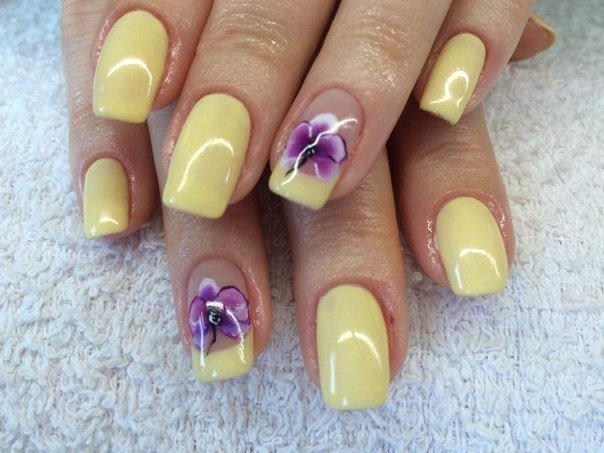 What do you say about painting the stunning cascading flowers on every nail? It's definitely an eye-catching nails design that everyone's going to love!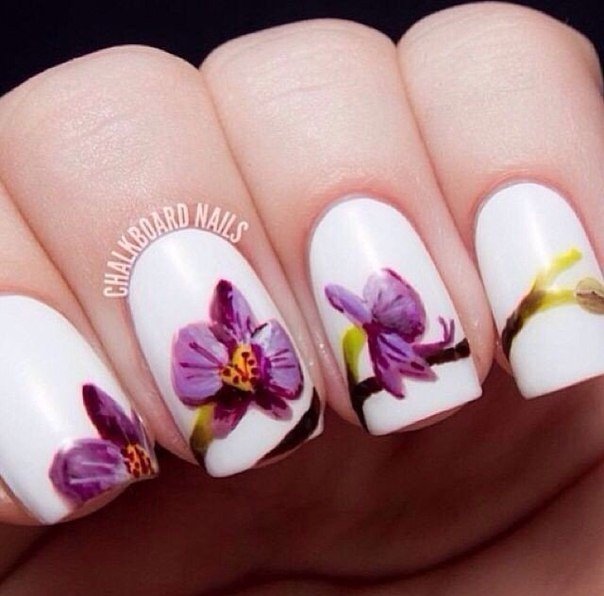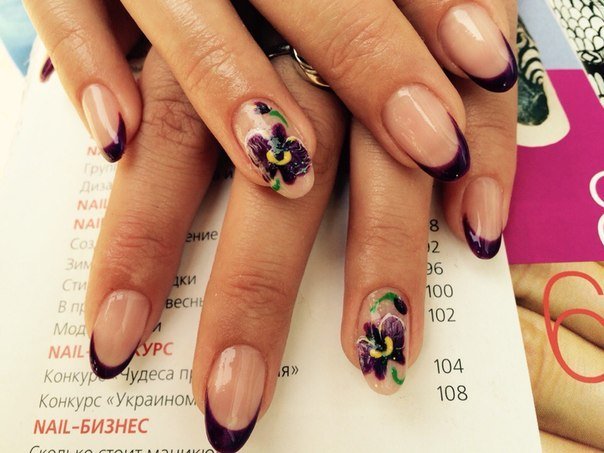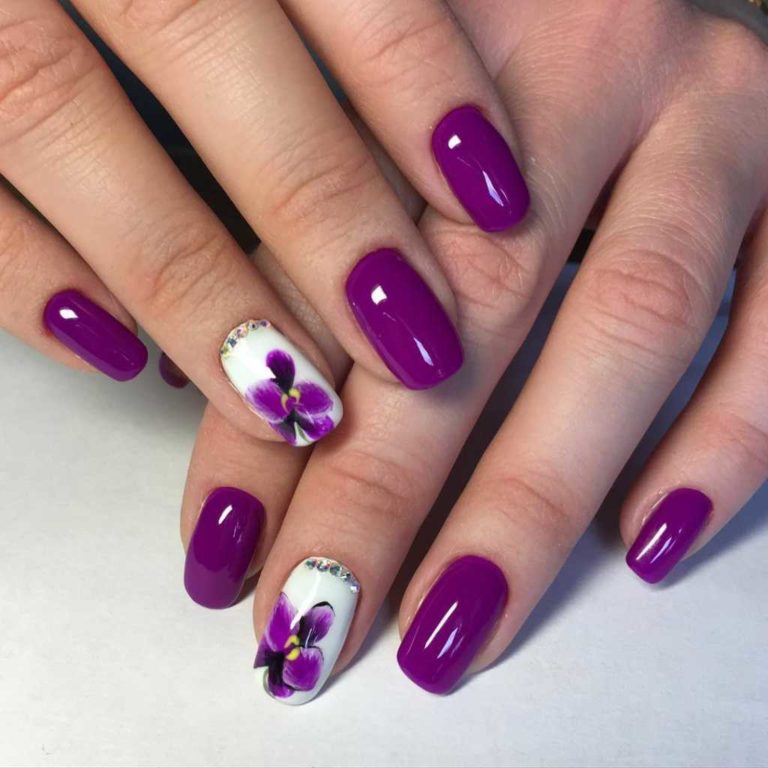 Are you going dark this time but you are looking for a way to add some light flowers on your nails cause it's spring? Paint two of your nails white and then add the pretty purple blossoms.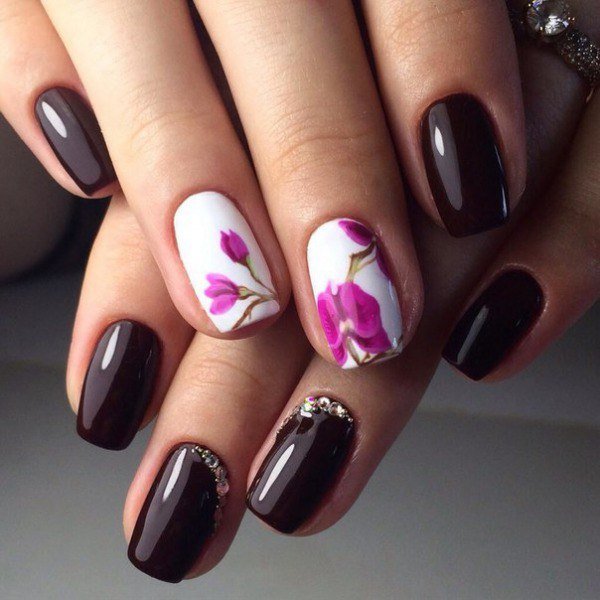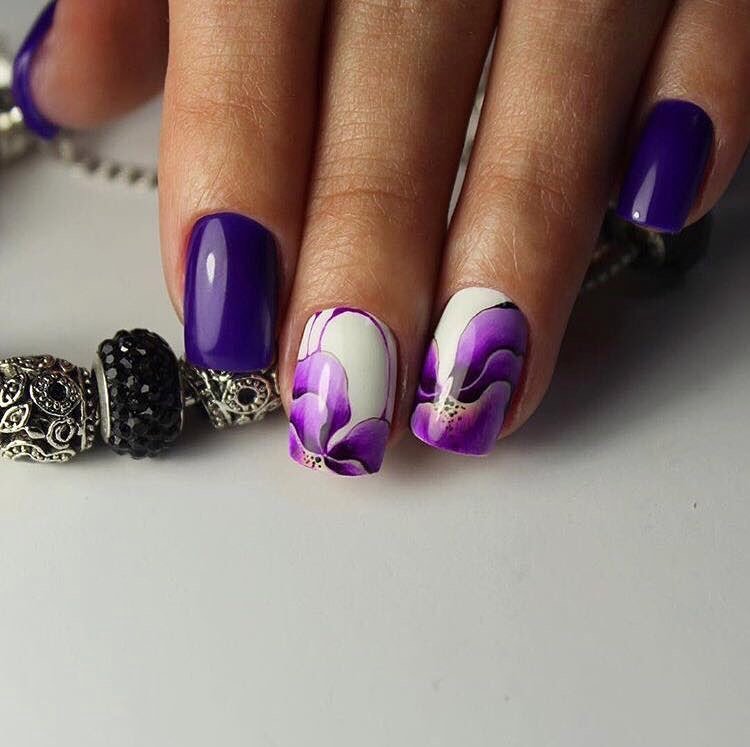 Do you see how grey and purple make an outstanding contrast here? Feel free to mix shades from the contrasting palette and create an extraordinary manicure this season.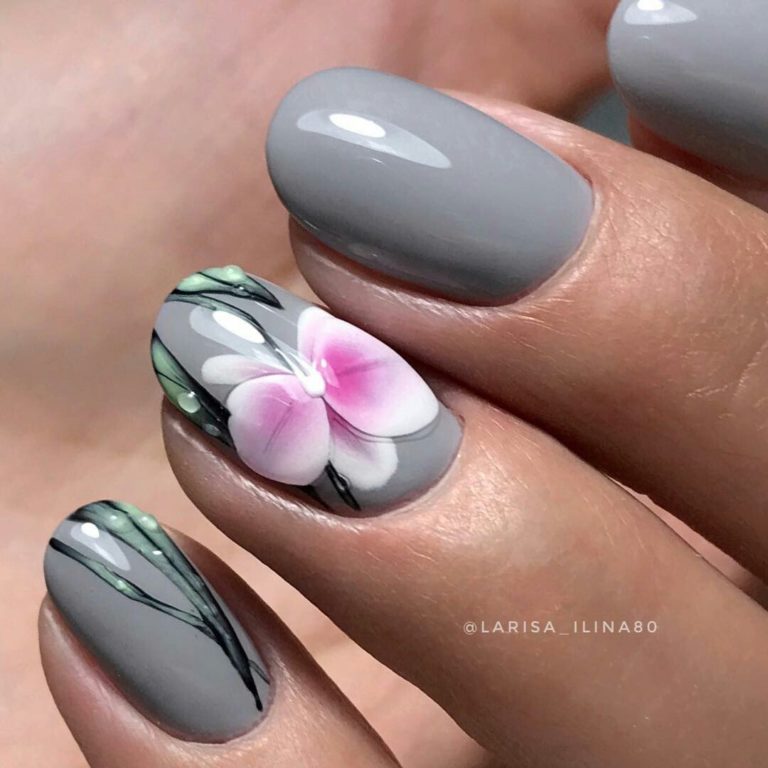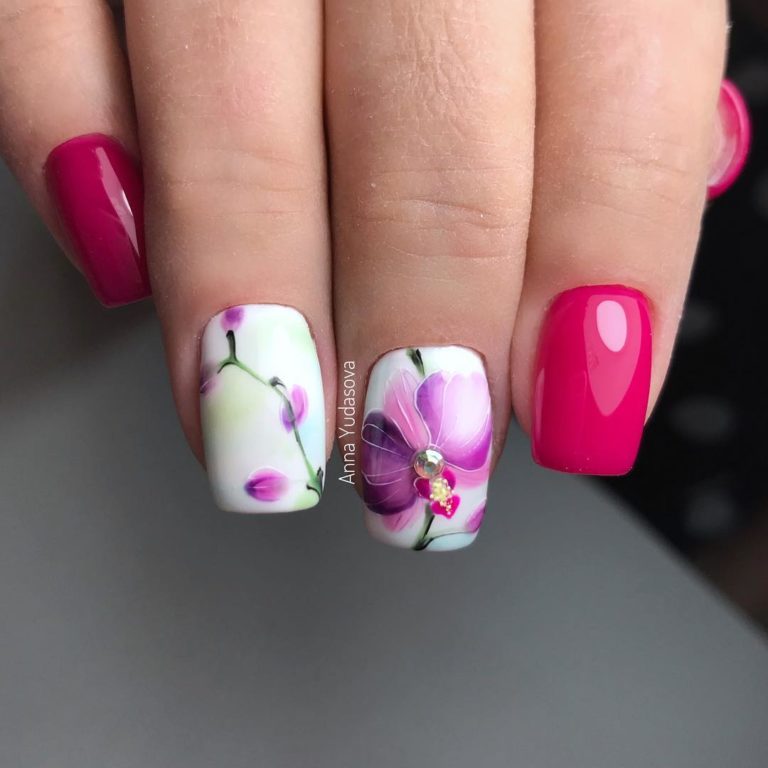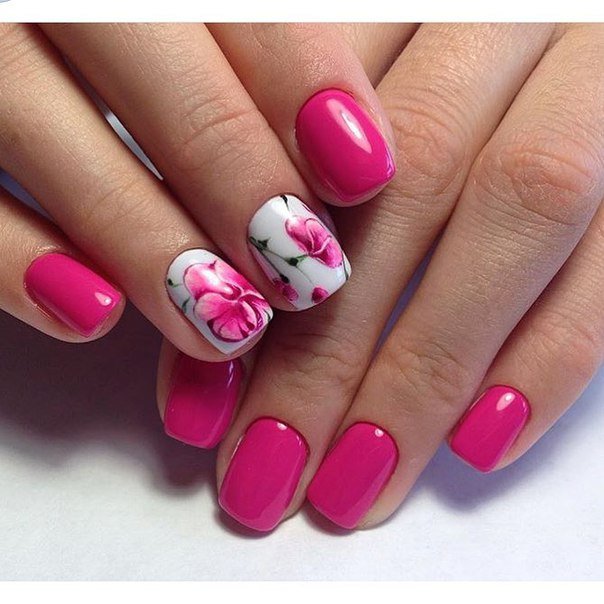 Zircons will be a nice addition to your orchid manicure and will make it sparkle and shine with ease. Don't be modest and add some on your nails to give them the nice finishing touch that they need!