Are you excited about Valentine's Day that you are looking forward to putting your nails in the festive mood as well? These manicure ideas will make you fall in love immediately cause they are simply gorgeous! Not only that they are perfect for this holiday but you can also do these nail designs all year round and have these cute heart on point all the time! There are different designs out there that will suit different tastes. It doesn't matter whether you are looking for a minimalist design or something more elaborate, we have it all! Scroll down through the photos and see these Lovely Valentine's Day Nails To Spice Up Your Date Look. They will be like a cherry on top and will make your Valentine's Day outfit complete!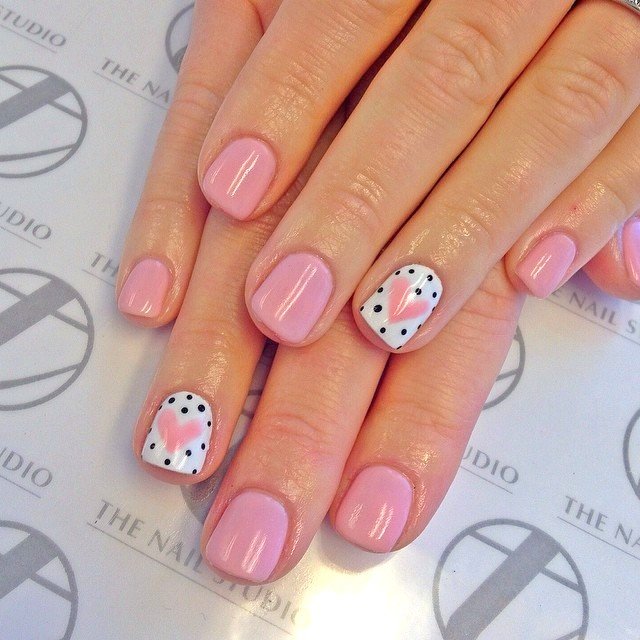 Visiting a nail salon is not always a must especially if you want to save some money. You can try and do a nice manicure on your own. For a start choose a simple design and as you get in the hang of it you can go on with some more complicated ideas. Try out this design, make some stripes and add a little heart in the bottom to get the perfect look for the holiday. You can always play with the colors you like the best, so feel free to experiment!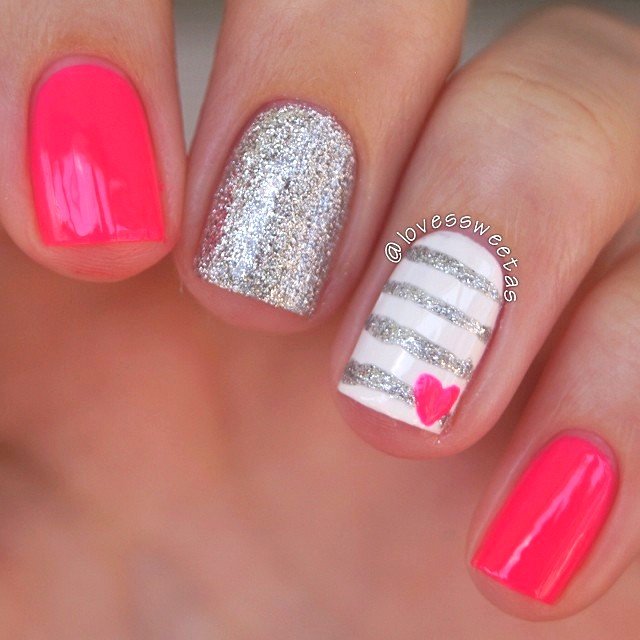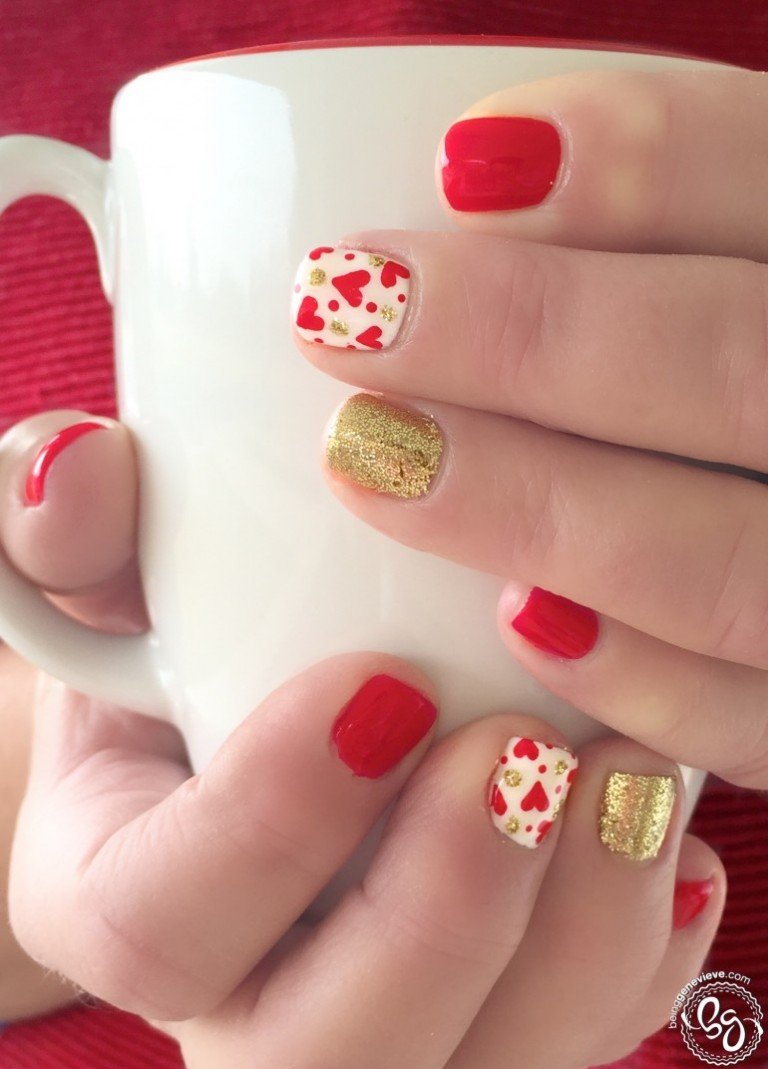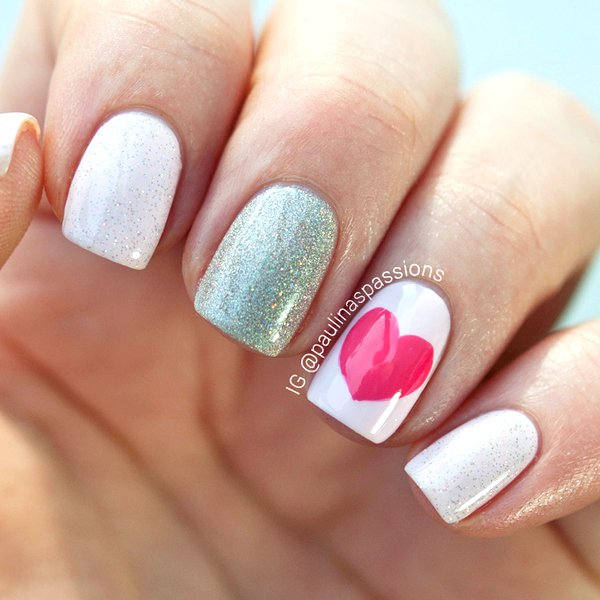 Is black and white your favorite color scheme? Who says that all Valentine's Day nails should be red or pink? This is a sophisticated and elegant idea, and what's most important is super easy to make!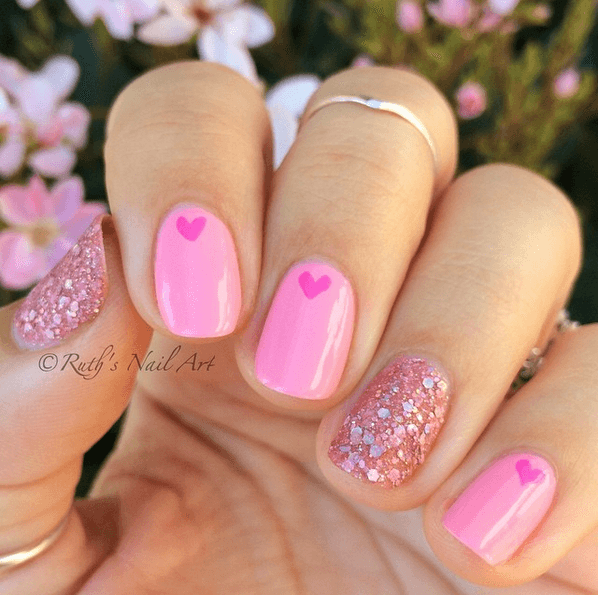 Are you a fan of glitter? Spice up your manicure with some sparkles now!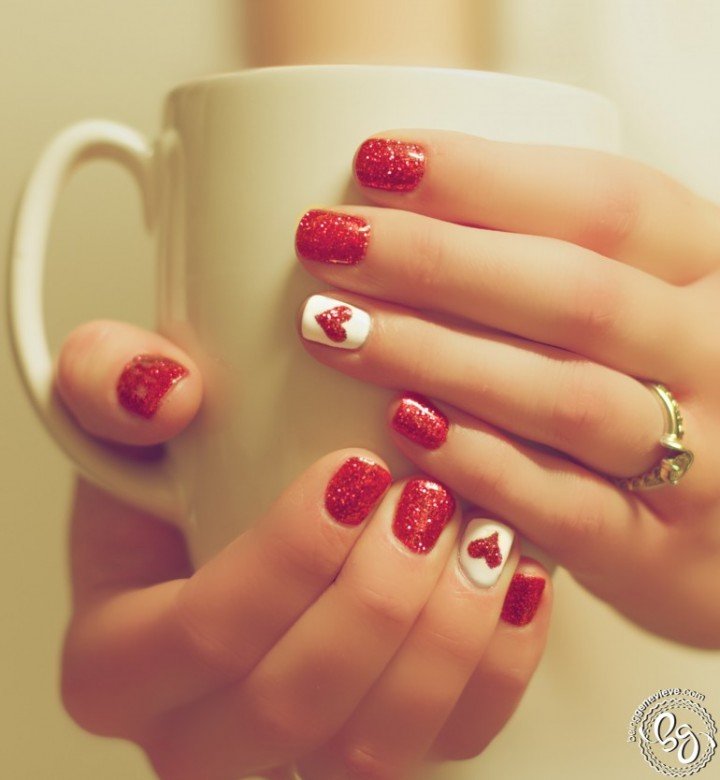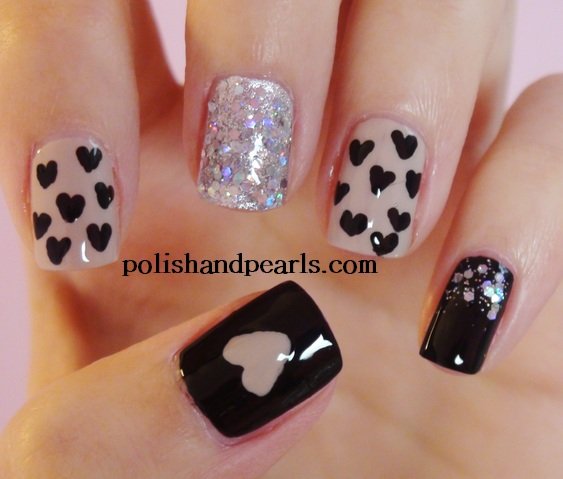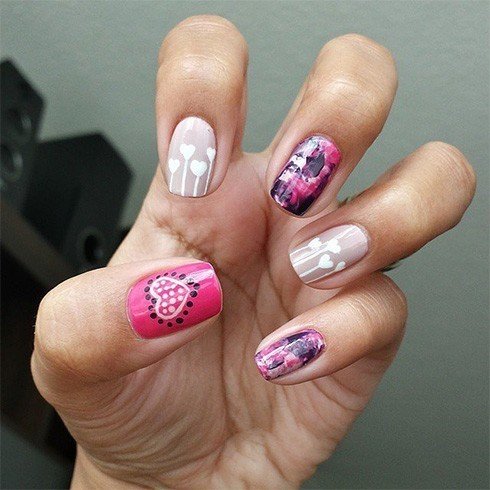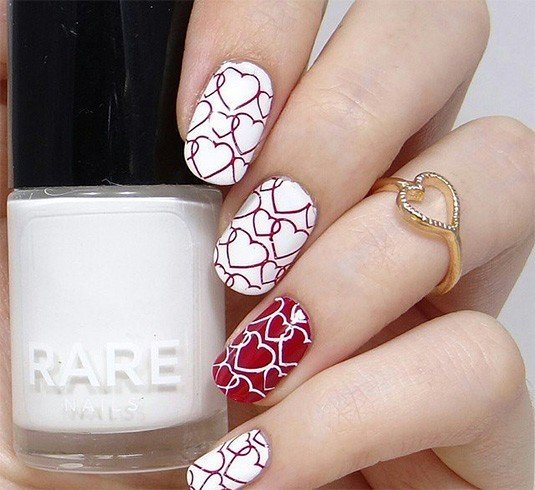 The mismatched manicure is really fun and not boring at all! Paint each nail in a different print and color for an interesting and eye-catching look!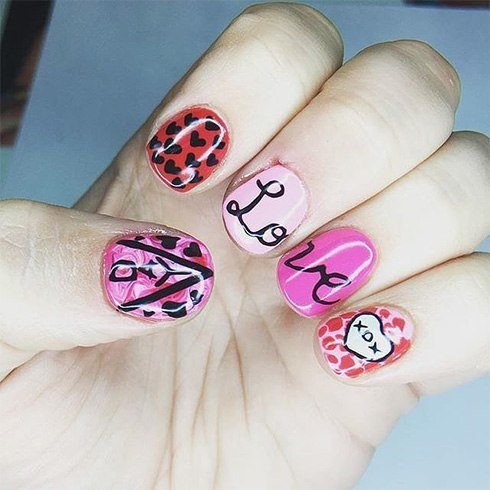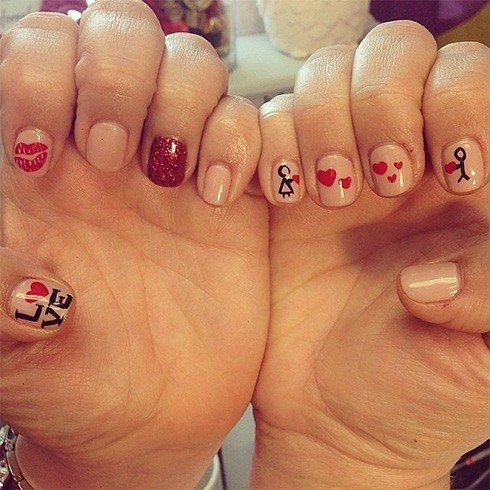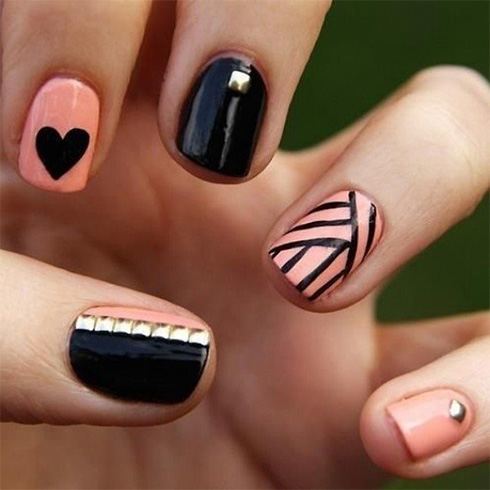 This color combo is definitely one of my favorite ones! I just love how red, gold and white go perfectly hand in hand together! How about you?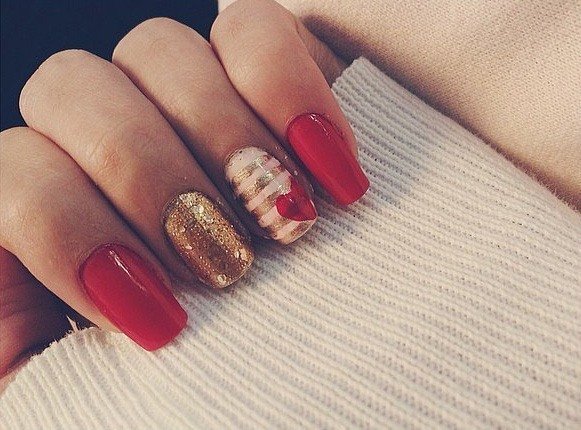 Add some dots next to the hearts for a even more playful design which will attract all of the attention. The color choice is up to you, so you can always get a unique nails design quickly and easily.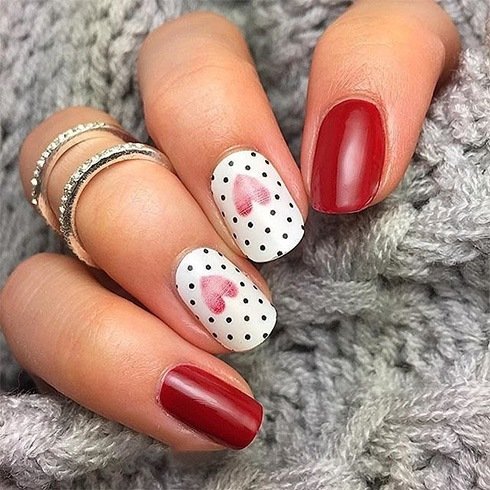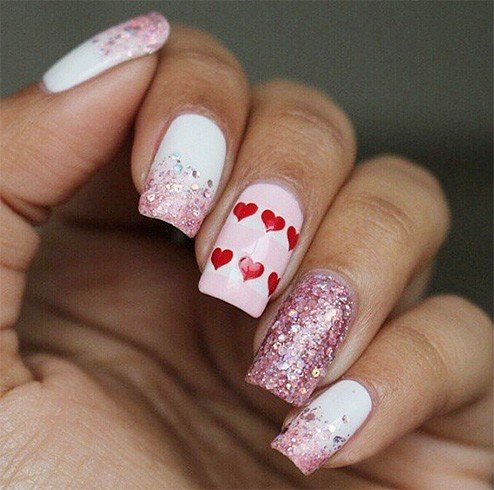 Pick your favorite design and add some love to your hands by recreating some of these lovely Valentine's Day nails designs on your own!