We are just a few days away from Christmas and I now that you are in a hurry getting ready for the most wonderful holiday of the year. If you lack inspiration to do your nails in the festive spirit, then you are at the right place. Here you are going to find some Easy Christmas Nails Tutorials That You Shouldn't Miss, so check them out. Follow each step to get the final result with ease. Even if they look complicated they are totally doable at home since you have the steps. Make sure you don't skip them for a polished and festive look of your nails this season!
Christmas Tree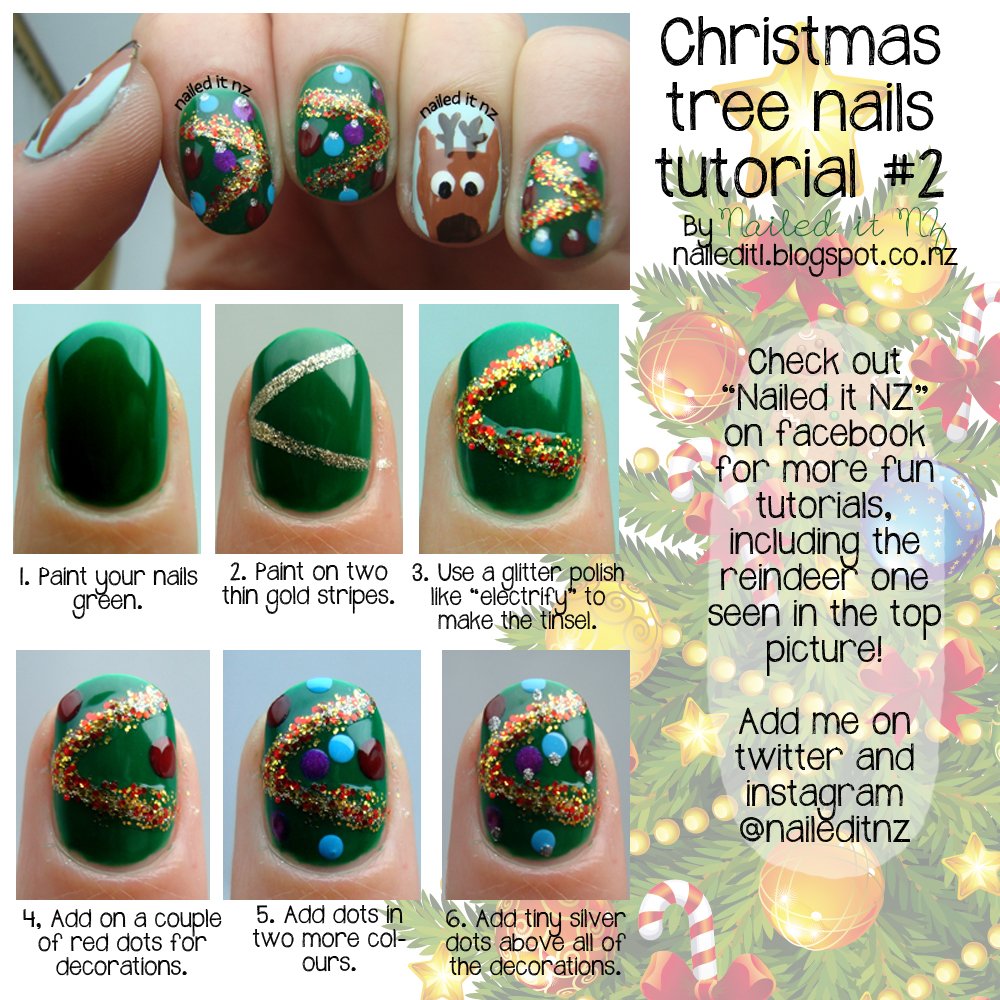 Santa's Hat Nails
If you are a fan of a red manicure then you should definitely do these Santa's hat nails. It's wont take you more than 10 minutes to do both hand cause they are easy peasy, and even those who don't feel very artistic can do them without any problem.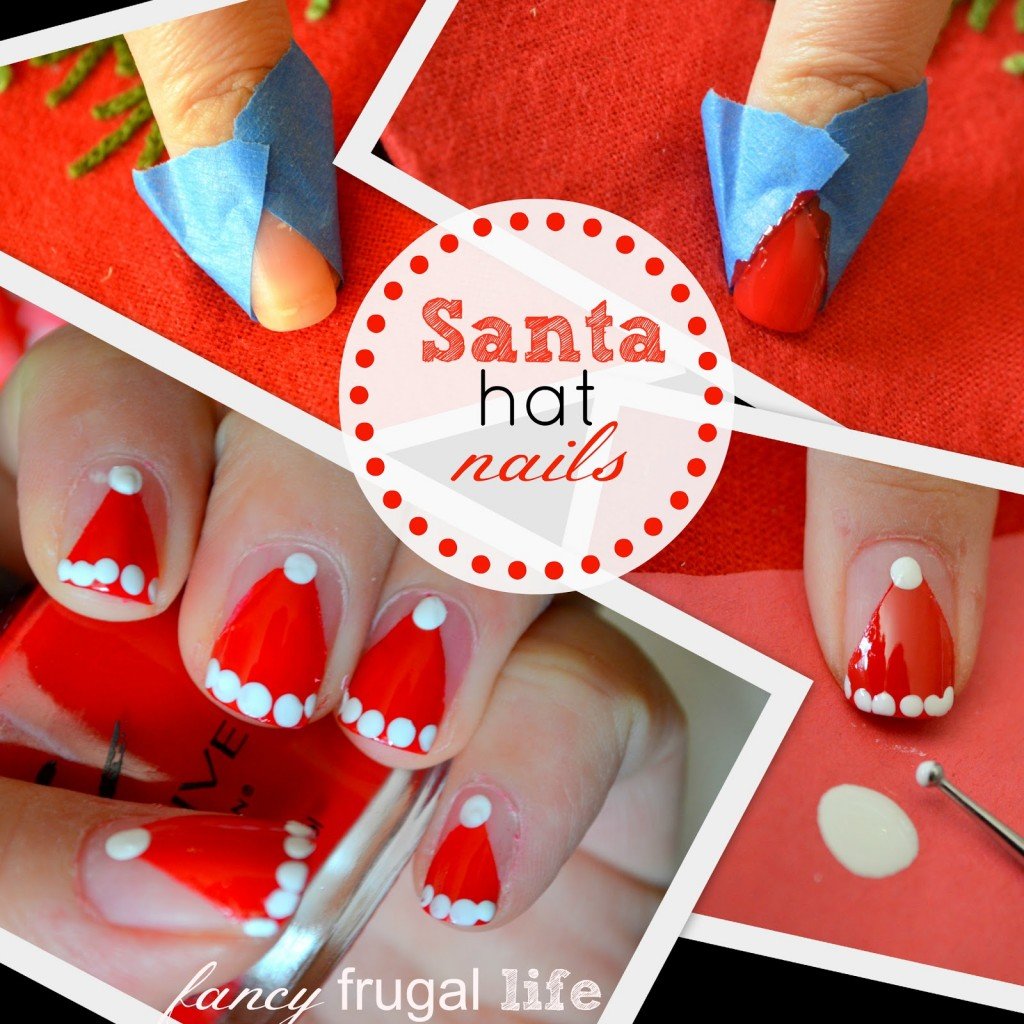 Snowflake Nails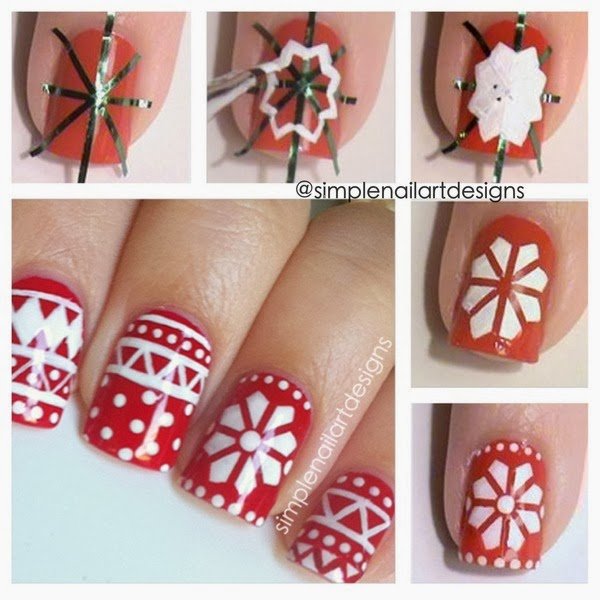 Christmas Tree
The Christmas Tree design is the most popular when it comes to Christmas manicures. There are so many different ways in which you can do it, and this is one of my favorite ones. It's so simple, yet elegant and sophisticated. It's not too much and still it will get you in the holiday mood!
Reindeer Nails
Aren't reindeer super cute that you want to have them on your nails this season? Although it may look like a complicated design, it's very easy when you look at the steps and you follow them! Get the nail polishes in the matching colors and get down to work.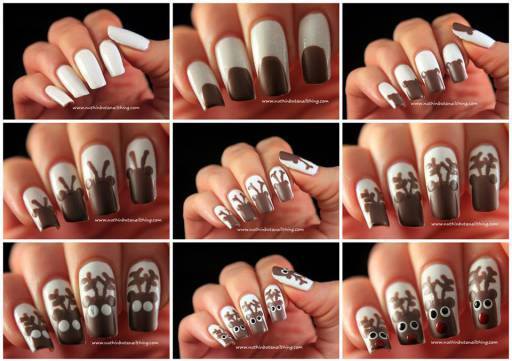 Candy Cones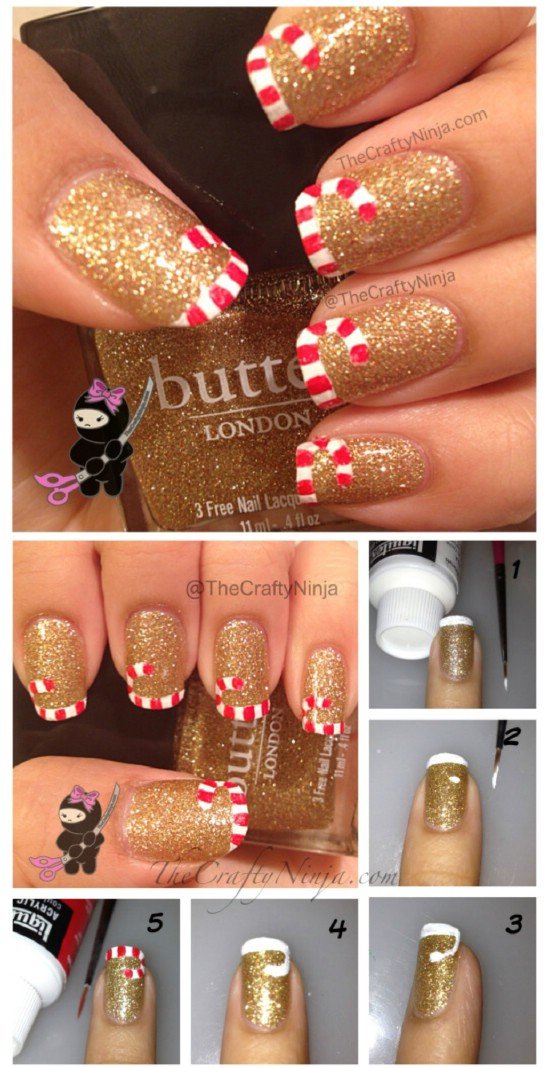 Snowman Nails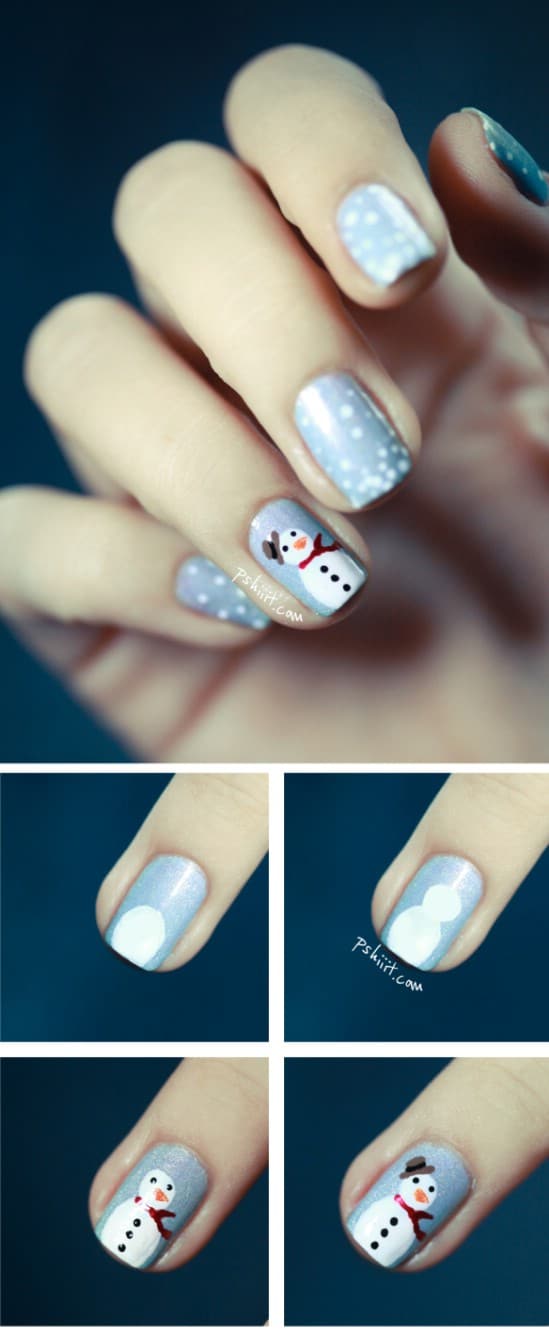 Christmas Tree
Snowflake Nails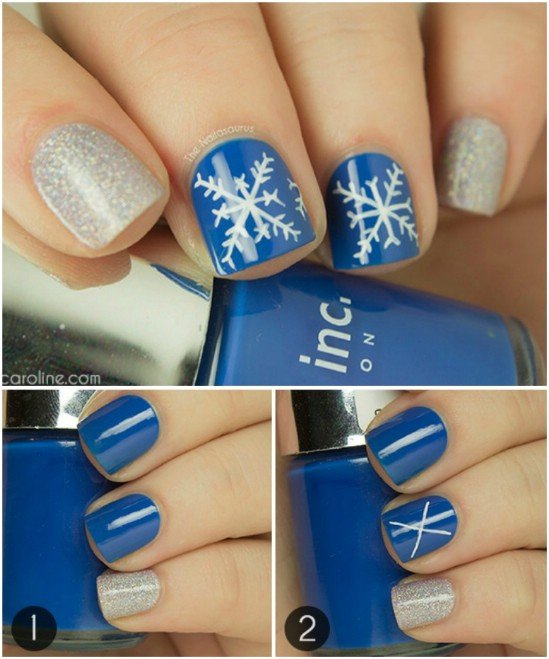 Santa's Hat Nails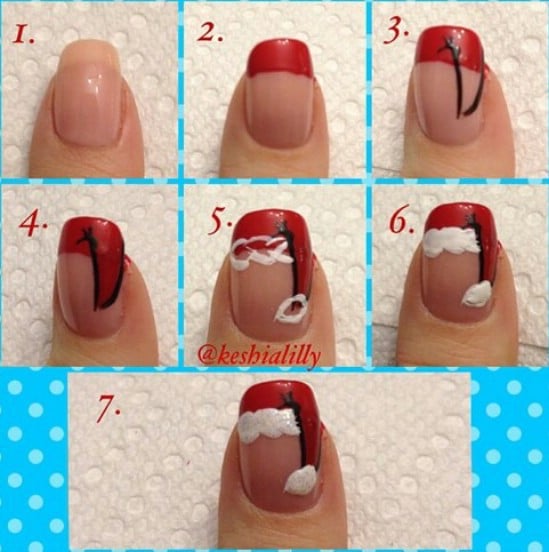 Penguin Nails
Is there anyone who won't like these cute penguins? I don't think so! Your kids will love them too, so you may want to surprise them with a nice manicure for the winter holidays.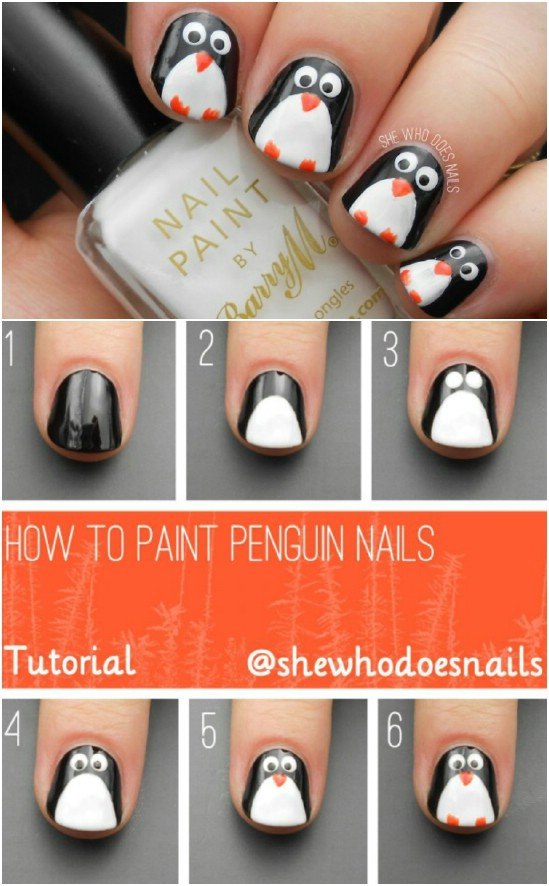 Christmas Cheer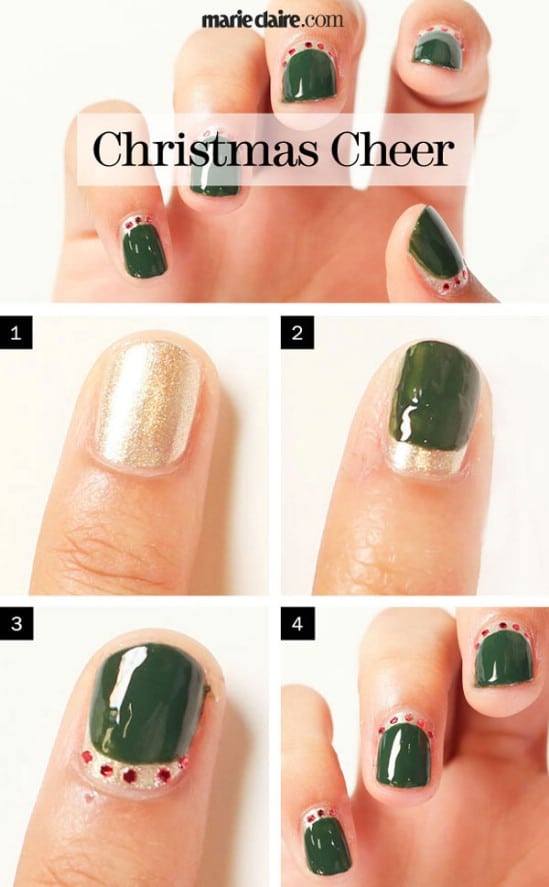 Christmas Lights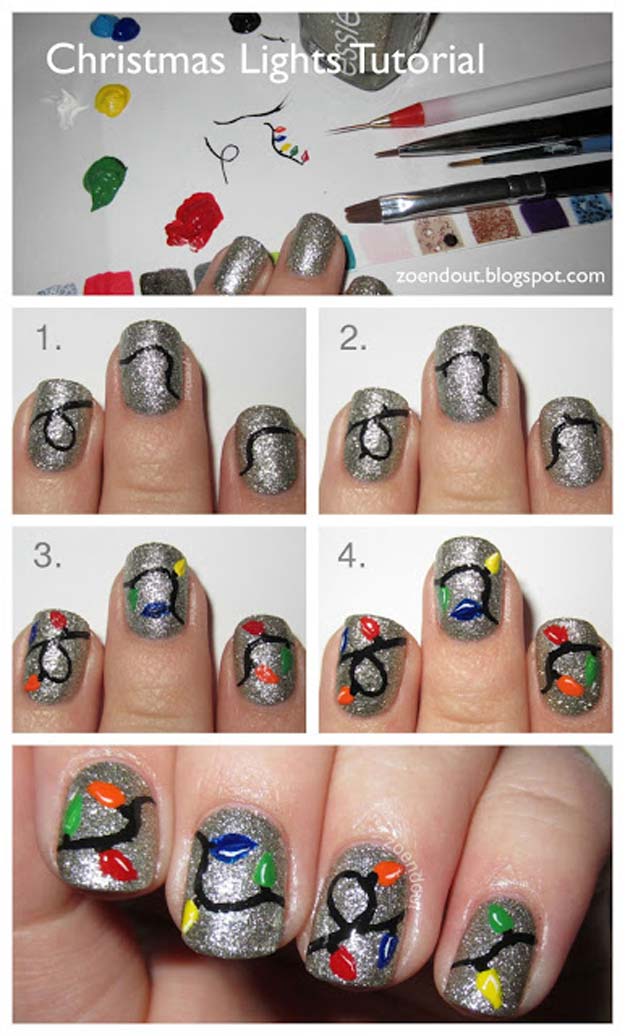 Christmas Tree Nails
Dot by dot and you will get this shiny and sparkling Christmas tree manicure in just a few minutes. Make sure you have lots of different nail polish colors so you have a more eye-catching design.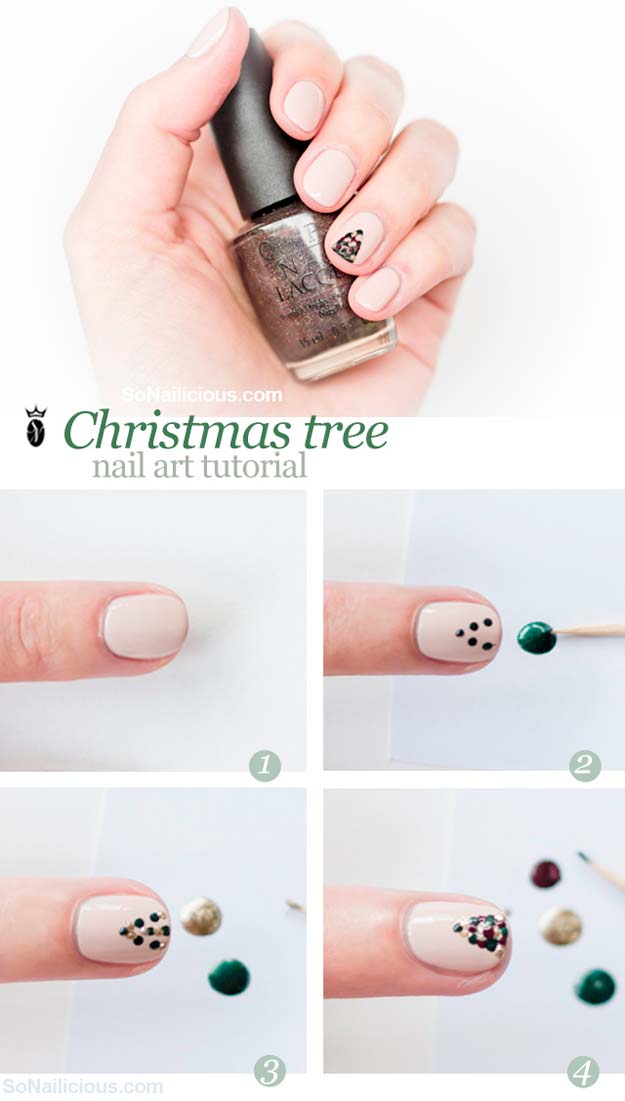 Christmas Garland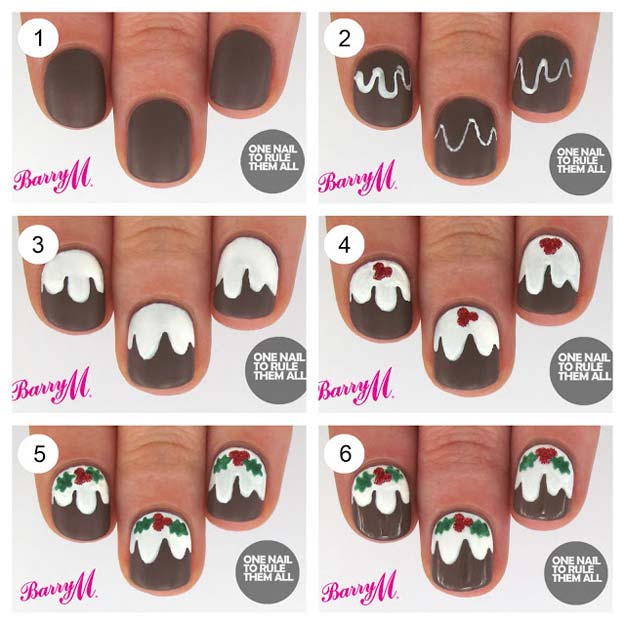 Once you have the step-by-step tutorials you can do your nails like a pro and you won't have to visit a nail salon to get pretty nails for this Christmas!